Leon Edwards had to rush into the octagon after his brother Fabian was beaten and spitted on by opponent Johnny Eblen. Eblen and Edwards had a significant feud leading up to their middleweight title fight at Bellator Dublin, held at the 3Arena in Dublin, Ireland. They didn't waste any time after starting the match.
Both fighters fought aggressively, giving the Dublin crowd exactly what they expected from the Bellator event. Despite managing to inflict a significant and gruesome cut on the face of the reigning middleweight champion, Edwards failed to capitalize at the end. The 'Assassin' eventually found himself in a dire situation as the fight entered its third round. Ultimately, he suffered a devastating knockout, falling unconscious after a relentless barrage of follow-up ground strikes.
Eblen's celebration of his win took an unsportsmanlike turn as he stood over the unconscious Fabian Edwards, and in a newly surfaced video, it's evident that he disrespected his British opponent by spitting on him.
This promoted UFC superstar Leon Edwards, who didn't take Eblen's actions lightly and attempted to confront him. However, the situation was immediately controlled by several security personnel, who intervened to prevent it from escalating further.
Related: "He knows what he's talking about," Coach backs Islam Makhachev to challenge Leon Edwards after sparring session in 2015
Coach issues stark warning after Johnny Eblen spits on unconscious Fabian Edwards
Following their highly charged battle at Bellator 299, Dave Lovell, the coach in Fabian Edwards' corner, has come forward with a serious allegation. He claimed that Johnny Eblen, Edwards' opponent, displayed unsportsmanlike conduct by spitting on Edwards as soon as their fight reached its conclusion.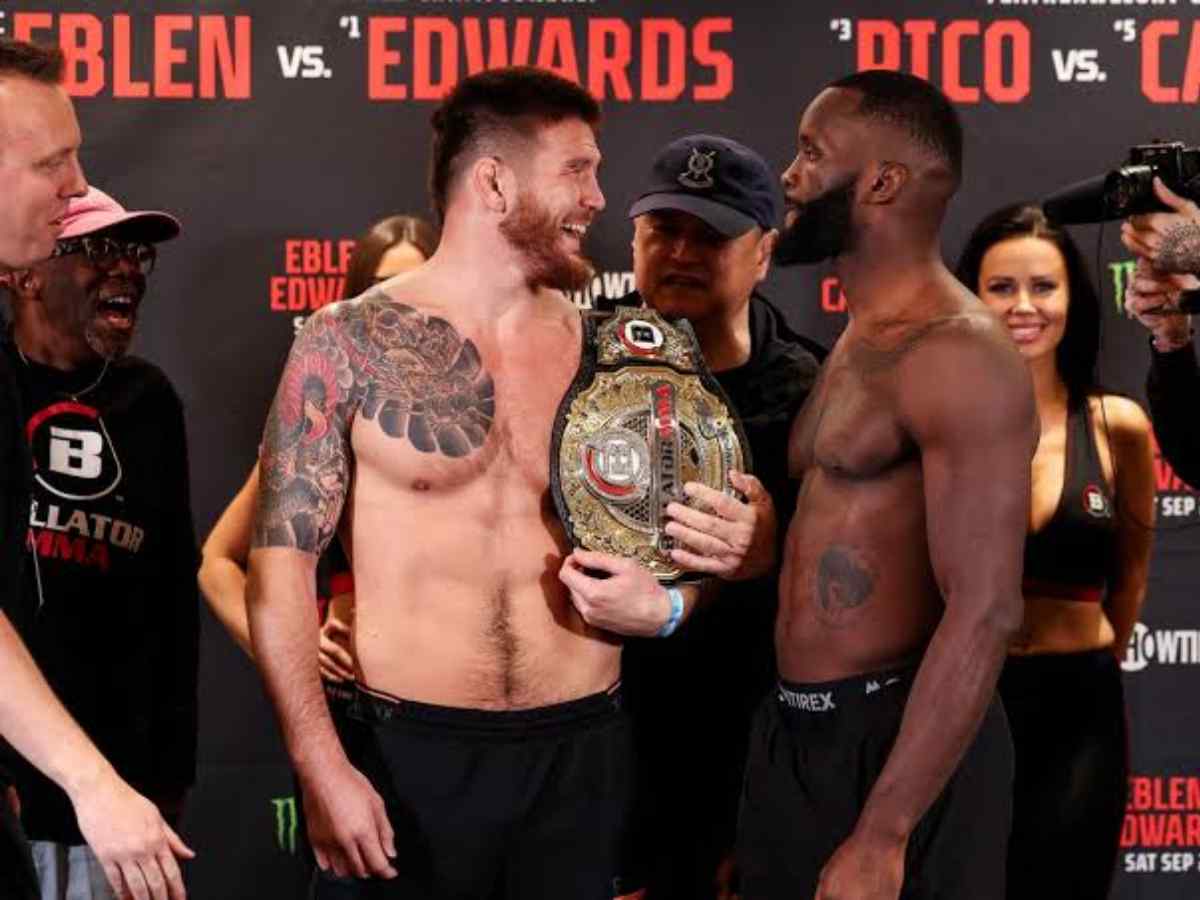 On his Instagram account, the well-known coach made it clear that Johnny Eblen's conduct shouldn't be dismissed as merely the reaction of a sore loser. Dave Lovell stressed that spitting on another person, irrespective of the context, is universally seen as a disrespectful act that goes beyond the boundaries of sportsmanship and fair competition.
Lovell, who played a pivotal role in Leon Edwards' journey to win the UFC middleweight championship, issued a warning that this saga is far from over and Eblen will face the consequences of his actions.
Continue reading: