Diego Sanchez, former UFC fighter, has fought his first fight at Khabib's promotion Eagle FC. Sanchez fought at Eagle FC 46 against Kevin Lee, another UFC alumni.
Both fighters are coming off losses with the UFC, Sanchez lost three of his past five while Lee lost four of his last five. Both fighters put on an absolute show for their first fight with Eagle FC and the main event certainly didn't disappoint.
Lee was able to pick up a unanimous decision victory over Sanchez but he had to overcome significant damage to emerge victorious. Lee revealed that he might have "blew out my ACL or something major" during the fight. Sanchez came out the gate with a calf kick which clearly showed his game plan for the fight but Lee was able to utilise his grappling to control the fight and get the judges decision.
After the fight, Khabib Nurmagomedov sent out via twitter that he was very impressed with the legends (Sanchez) performance. Sanchez returned in kind, writing that the Eagle FC cage felt amazing and that he loved fighting with the promotion. Sanchez received support along the same lines from Dereck Brunson, Danny Segura and more via twitter for the performance he put on at 40 years old.
Read: "This is honor for us"- Khabib Nurmagomedov hails Diego Sanchez as a legend for his performance against Kevin Lee at EFC 46
Diego Sanchez holds off retirement
In a conversation with Henry Cejudo, post-fight, Diego Sanchez was hell bent to fight his contract despite his age catching up to him.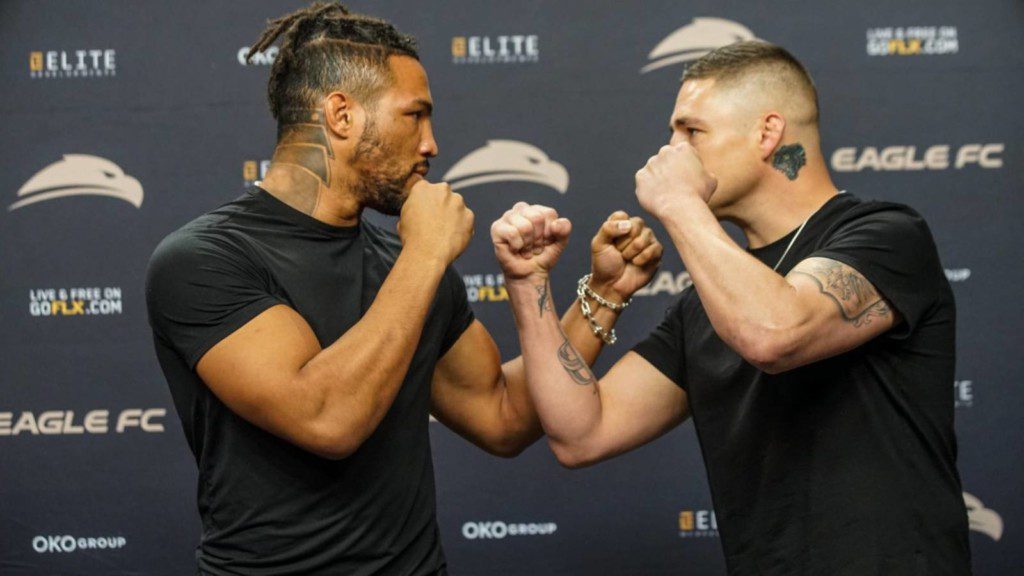 The now 40-year-old talks about how he has two more scheduled fights before he can even consider to retire. He talks about how many fights he has left and even takes the opportunity congratulate Kevin Lee as his opposition. This was Diego's first fight in the new promotion, Eagle FC.
Also Read: "Probably blew out my ACL"- Kevin Lee details suspected nature of his injury suffered at EFC 46 in the first round against Diego Sanchez