Three crew members of Mooresville-based NASCAR Truck Series team Reaume Brothers Racing were injured following a fire that broke out in the team shop on January 27. The three employees were released from the hospital after undergoing treatment. They suffered smoke suffocation and minor burn injuries; fortunately, no major damages have been reported.
A statement released by the Mooresville Fire and Rescue department revealed that the crew was dispatched to control the Fiore at 11.30 local time after the incident was reported. The Fire Marshall is tasked with assessing the damages and investigating the cause behind the fire.
"At approximately 1130, Mooresville Fire Rescue was dispatched to 110 Fernwood Ln for a commercial structure fire. Ladder 5 was first arriving, quickly extinguishing the fire. This incident is currently under investigation by the Mooresville Fire Marshall's Office," Mooresville Fire and Rescue department wrote on Twitter.
Later that day, Reaume Brothers Racing released an official statement on the injuries sustained by the crew members and their health status. They added that they are yet to asses the damages the fire has done to the assets in the shop, where they have been intensely preparing for the upcoming 2023 season, which starts with the Daytona Truck race.
"Taylor was treated for smoke inhalation at Lake Normal Regional, and Devin was treated for serious burns at Atrum Health Wake Forest Baptist's Burn Center. They are both in good spirits and are now on the road to recovery," team RBR wrote in a statement.
"As a team, we wanted to thank Mooresville Fire and Rescue/EMS for their quick response time and for controlling the fire as well as helping our team at the scene, and to the nurses and doctors…for taking care of our team members who were transported. Also, thank you to everyone for their overwhelming support during this scary event. We will provide an update on the damages to the shop tomorrow," RBR added.
Learn more: "You do you homie," Bubba Wallace stands up for Hispanic NASCAR driver who was racially abused online
Dale Earnhardt Jr's NASCAR outfit JR Motorsports HQ in Mooresville, was struck by lightning three weeks ago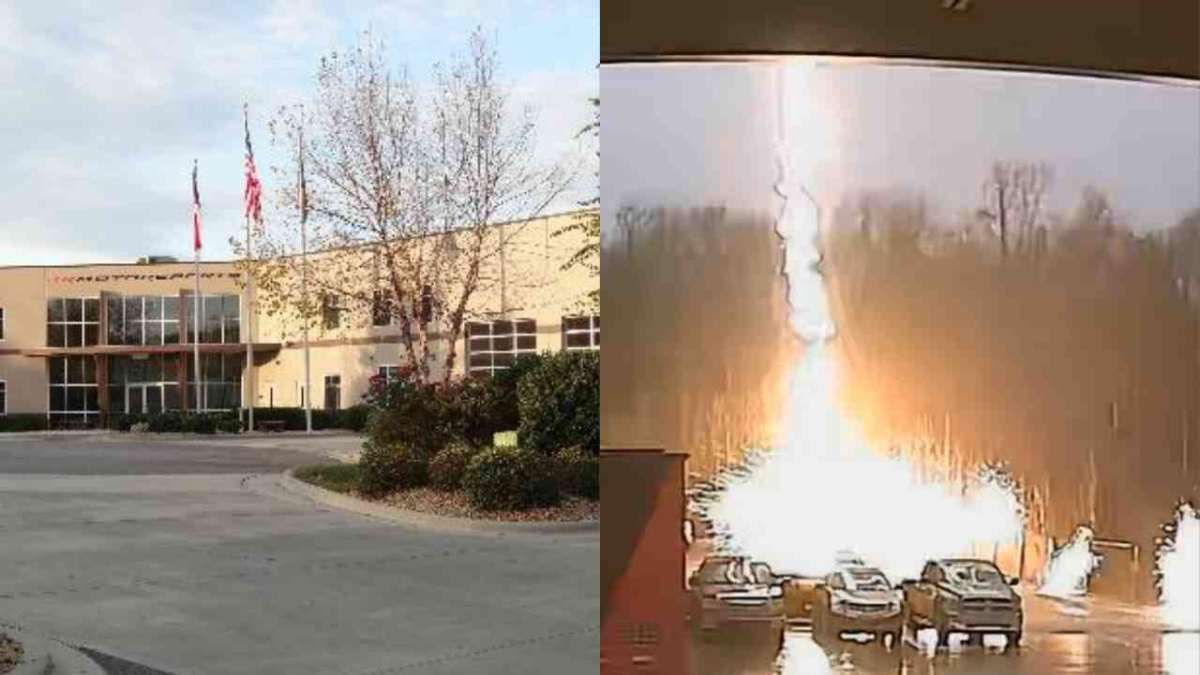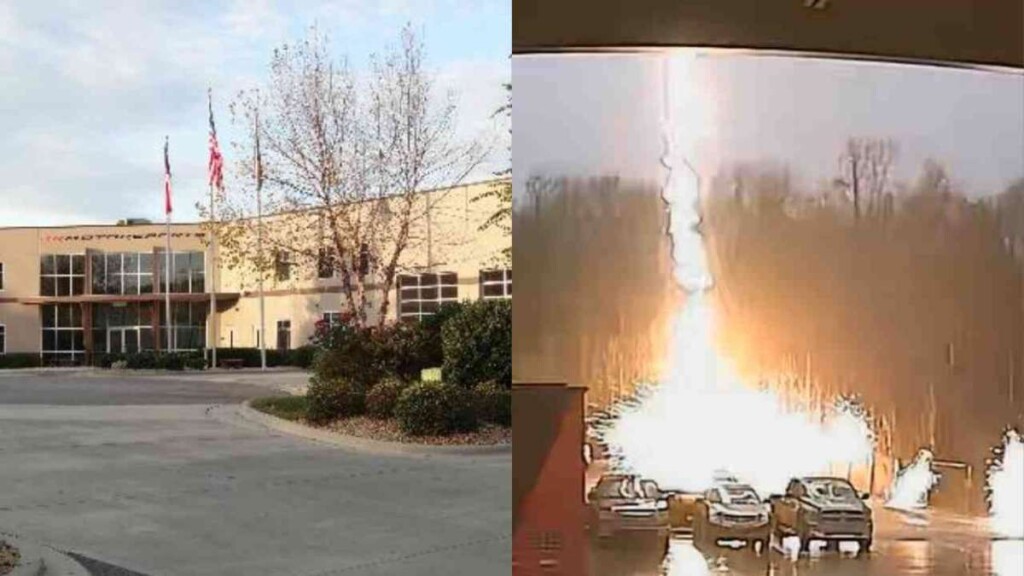 NASCAR Race shops in Mooresville seem to be going through some trouble as, at the beginning of the year, Dale Earnhardt Jr's JRM team base was struck by multiple lightning bolts. But unlike with RBR, no major damages are being done. The latest reports suggest that they have been major damage to the RBR garage.
Dale Jr's team was quick to capitalize on the incident as they shared the video footage of it via their social channels. They quickly went viral and garnered some attention to the team and NASCAR's preparation for the coming season.
The bolts hit the metallic gates and fences around their faculty and a white chevy Truck parked in the designated area. The strikes did create some big sparks and smoke clouds.
In case you missed it: