Kyle Busch made a surprise move to RCR, ending his 15-year-long partnership with JGR. Joe Gibbs failed to offer Busch a feasible deal and a new sponsor. Busch has been very emotional since the confirmation of the exit. He has been vocal about how he was the victim of false promises and assurances given by the team.
Bubba Wallace's spotter and TRD insider Freddie Kraft expressed his feelings towards Kyle Busch's latest comments. Alluding to the reported multimillion-dollar deal Busch rejected, Kraft pointed out that Joe Gibbs didn't fire Busch. He wants Busch to move on since the new arrangement worked perfectly for everyone involved.
"I feel confident that Joe Gibbs did not fire Kyle Busch. I'm pretty sure there was a deal to be had there if Kyle Busch wanted to make one. That's kind of where I'm at with it. Yeah, I'm sure. This seems like sour grapes after the fact. Listen, it worked out for everybody in the end. Everybody's got home, so move on," Freddie Kraft said in his Door Bumper Clear podcast.
Koulig Racing spotter Brett Griffin, the podcast co-host, also expressed his view that if he had rejected an eight-figure deal, he wouldn't be playing victim after that. He said, "If I were offered an eight-figure deal, and I didn't take it, I don't think I would go play the victim right now,".
Also read: Denny Hamlin claims Kyle Busch's off-track behavior cost him his JGR seat  
Kyle Busch long, time teammate Denny Hamlin believes Busch's off-track behavior cost him the seat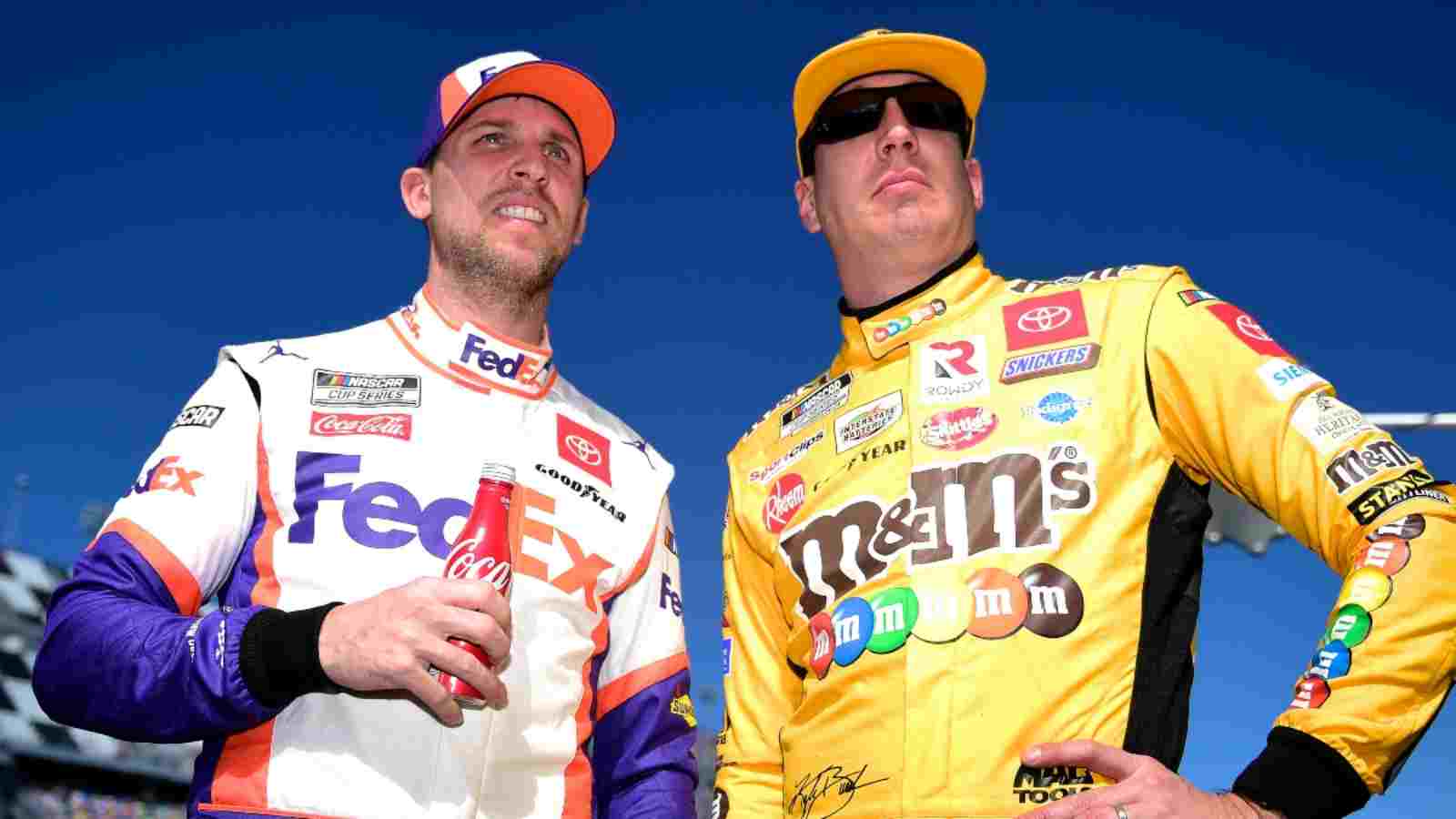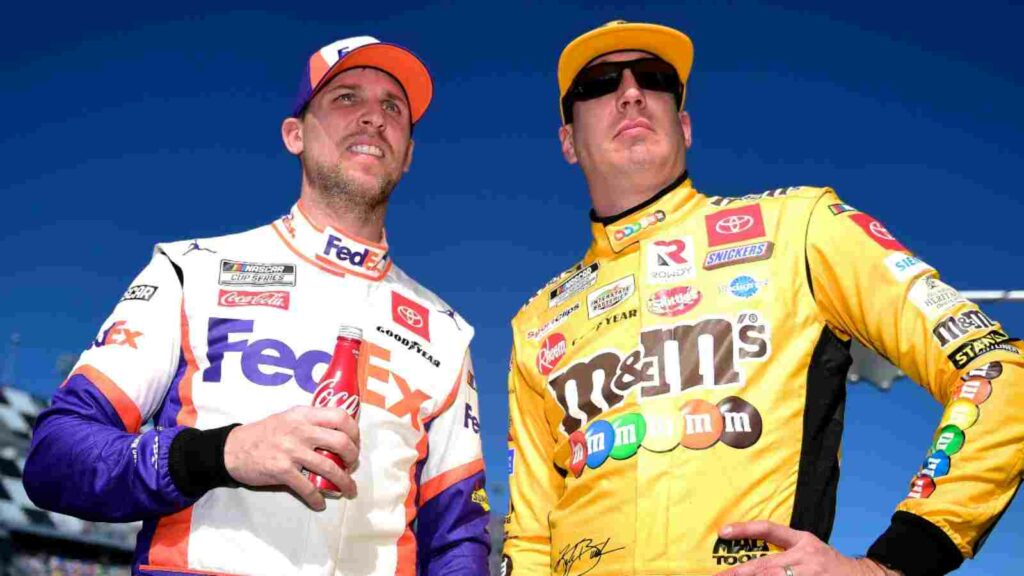 In the latest podcast hosted by Danica Patrick, Denny Hamlin opened up about Kyle Busch's JGR exit. He believes the off-track incidents involving Busch took its toll on Joe Gibbs and prompted the factors behind the exit. Busch's departure from HMs was under similar circumstances.
"No one hates Kyle on the race track. No one is like, 'He's a dirty driver.' Everyone loves Kyle and what he brings to our sport on the race track. Just off the race track has been challenging for Kyle," Denny Hamlin said.
"I think that, honestly, this is why he's probably making another team move. The relationship with Hendrick and then with Gibbs didn't end because of his on-track performance. It really started to take its toll off the race track, I think, for the race teams. It was tough," Denny Hamlin added.
Toyota NASCAR garage is disappointed and frustrated by their best drivers' exit. The comments from TRD insiders represent that sentiment. At the same time, Busch is also making absurd arguments regarding his exit. Both the driver and the team are responsible for the exit. They should own their mistakes and move on.
What are our thoughts on the TRD Insider's comments?
Also read: "Watch out for bubbles on the track," NASCAR Twitter reacts to Alex Bowman's cup return after concussion
Also read: Kyle Larson's "worst track" will decide the 2022 Championship 4 lineup