Stewart Hass Racing's young sensation and the potential heir to Kevin Harvick's spot as the No:1 driver, Chase Briscoe, has signed a multi-year contract extension to remain in the Ford garage. The 2021 Rookie of the Year scored his first career win this season at Phoenix's regular season race. He was the highest-finishing SHR driver last year.
Chase Briscoe has proven himself on and off track for the last two seasons and has emerged as an ambassador for the team. Within just two years of his debut, Briscoe has outperformed his veteran teammates Aric Almirola and Kevin Harvick in terms of consistency and has hopes to do the same in the future.
For Briscoe, SHR and the No:14 team always has been the dream. He said during the contract announcement, "I remember getting signed by Ford in 2017, and I told people, 'You know, if I could pick one place to be, it would be Stewart-Haas Racing. And if I could drive one car, it would be the 14 car. That would be the ultimate dream.' And now, here I am,".
His desire to stay with the team was heavily influenced by the trust and confidence the team had in him. He said, "SHR has such a great group of people, from the Xfinity Series to the Cup Series, and they've all just guided me in the right direction. From drivers to crew chiefs to crew members, they've always had my back, and that's been a huge help – just having people believe in you."
"To know I'll have my name above the door of that No. 14 Ford Mustang for a really long time means a lot, and I'm ready to write my own history in it. Tony and Gene have built something really special in Stewart-Haas Racing, and I'm incredibly proud to be a part of this organization," Briscoe added.
Related: Jimmie Johnson gives updates on his 2023 Indy500 and LeMans plan
Chase Briscoe is known for his ability to attract sponsors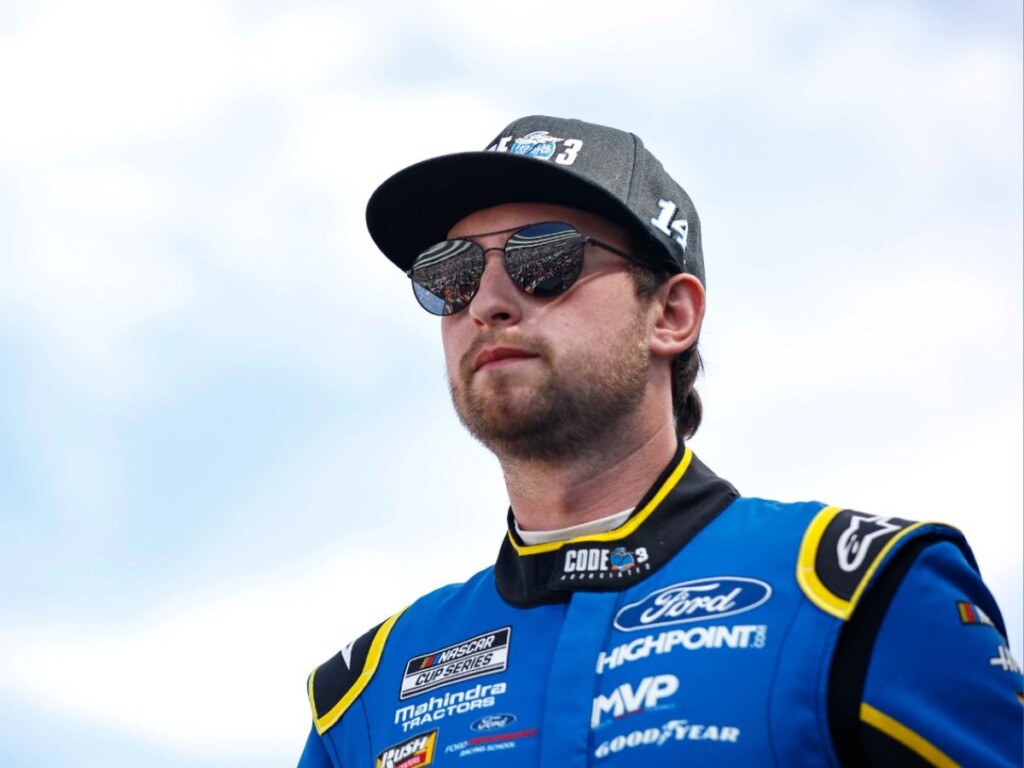 Briscoe's ability to pull high-profile sponsorship deals has been a highlight of his career, something few young drivers can do. His sponsorship line-up of HighPoint, Rush Truck Centers, Code 3 Associates and Mahindra Ag allows him the stability required to zone into the racing aspect of NASCAR and less into the financial side.
"It's really the first time I've been aligned, with the exception of maybe one or two times, with an actual consumer brand. You look at HighPoint, for example, it's not as much of a consumer play, it's more of a B2B thing, whereas Mahindra is trying to sell tractors to fans; that's something that I haven't really had at the higher levels of NASCAR is a consumer brand as a sponsor," Chase Briscoe said about his sponsors.
"It's huge to have stability, with my team and my partners. It just gives you more confidence. Stewart-Haas Racing is where I want to be for a long time. It's the place I've known longer than anywhere else in my NASCAR career," Chase Briscoe added.
In case you missed it: