Kyle Busch surprised the entire Cup garage in 2022 as he signed a multi-year contract with Richard Childress Racing. This marked the end of a 15-year partnership between JGR and Busch, which yielded two Championships and multiple victory lane visits. Busch took over the No:8 team of Tyler Reddick, who moved to 23XI to replace Kurt Busch.
Busch now has the task of getting RCR back to the NASCAR-elite list. The team failed to remain in the championship contention spot following the introduction of the Gen-6 cars and Kevin Harvick's exit in 2013. The Next-Gen car has so far proven to be fruitful for RCR, as they finished last year with 4 Cup race wins. Busch is expected to make them a championship contender next season.
Former Cup Series driver and Fox sports analyst Clint Bowyer believes Kyle Busch is the right man to take RCR to the next level compared to Reddick, who left the team. He said in NASCAR Race Hub, "I think that this man is exactly headed in the direction that he needs to be going. Richard Childress, you won three races last year, right, but you ain't had a champion,".
Bowyer said that Busch has a driving style similar to NASCAR and RCR great Dale Sr, and putting him in the car will make the team a force to be reckoned with. He added, "I think that putting Kyle Busch in this car is the Dale Earnhardt driving style that he's used to having behind the wheel. Now, if they can keep their watches on and get through the end of the year, I think they are going to be a force to be reckoned with,".
In Case you missed it: Former Hollywood Child-Superstar Frankie Muniz set to drive full time in 2023 ARCA series
Bowyer's Daytona 500 winner co-analyst Jamie McMurray has agreed more with Kyle Busch's chances in 2023 at the age of 37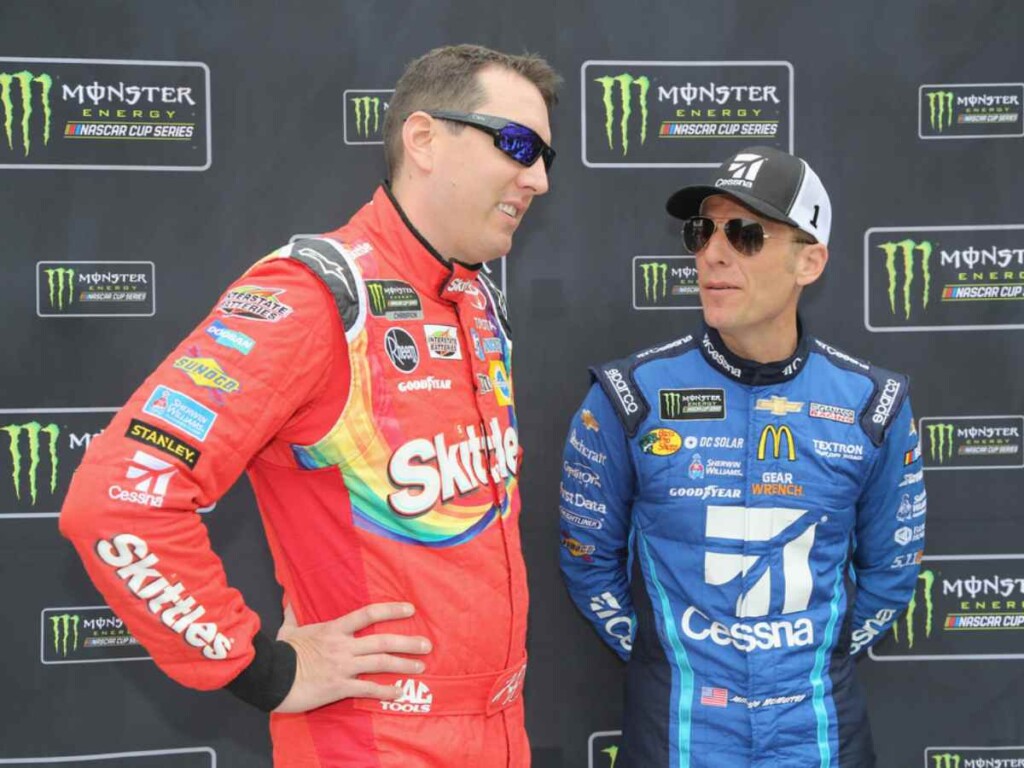 Jamie McMurray, ex-Cup driver and Bowyer's Co-Analyst at Fox, pointed out that the argument that Busch is too old doesn't stand. He backed his points by explaining Kevin Harvick and Jimmie Johnson's success even at the age of 45. McMurray suggests that Kyle Busch's best years are still ahead of him.
"Something to keep in mind with all this is Kyle Busch is only 37 years old. And we have seen in the past 10 years of NASCAR, Jimmie Johnson and Kevin Harvick have tremendous success being that age up to around 45," Jamie McMurray said.
"Kyle Busch — even though he's had a tremendous amount of success already — his best years could still be in front of him. And the one thing that he has on his side in this move — and Larry mentioned it — is the 8-car won three races last year," Jamie McMurray added.
Learn more: