NASCAR Hall of Famer Dale Earnhardt Jr. has broken down the pressure of living up to the expectations and how it made his life sometimes harder. He came to the sport carrying the same competitive sprint as his late father, Dale Sr., and was always pushing himself the extra mile to be the best man on the track.
But Junior wasn't his father, and despite pushing himself under the same pressure as his father, the return was limited. But being super competitive came at a cost, as sometimes he feels he almost made himself miserable being that way. Dale Jr., while talking further to the media at NASCAR Home Track in Florence County, said that though he may sound silly, getting out of the pressure of delivering every week was huge for him.
I know it sounds silly, but I spent my whole life trying to be as good as I possibly could. Being so competitive you almost make yourself miserable. Every dang time you ran a lap, you wanted to know how it measured up against the field. You do that your whole life, and when you get out of that, you're so relieved to get out from under that pressure.

Earnhardt said, as reported by NASCAR.com.
The two-time Xfinity Series champion was at Florence County racing in the South Carolina 400 Late Model Stock Car racing event. He has a solid race after an underwhelming qualification. Dale Jr. started the race at P26 and finished at P8, climbing 18 spots in an eventful race in the No: 3, Bass Pro Shops sponsored car.
Dale Jr. is enjoying his life without pressure
Having to measure himself to a field of equally competitive drivers week in and week out in the premier stock car racing division yielded significant pressure for Dale Jr. So, despite missing racing, he is relieved to be away from the pressure.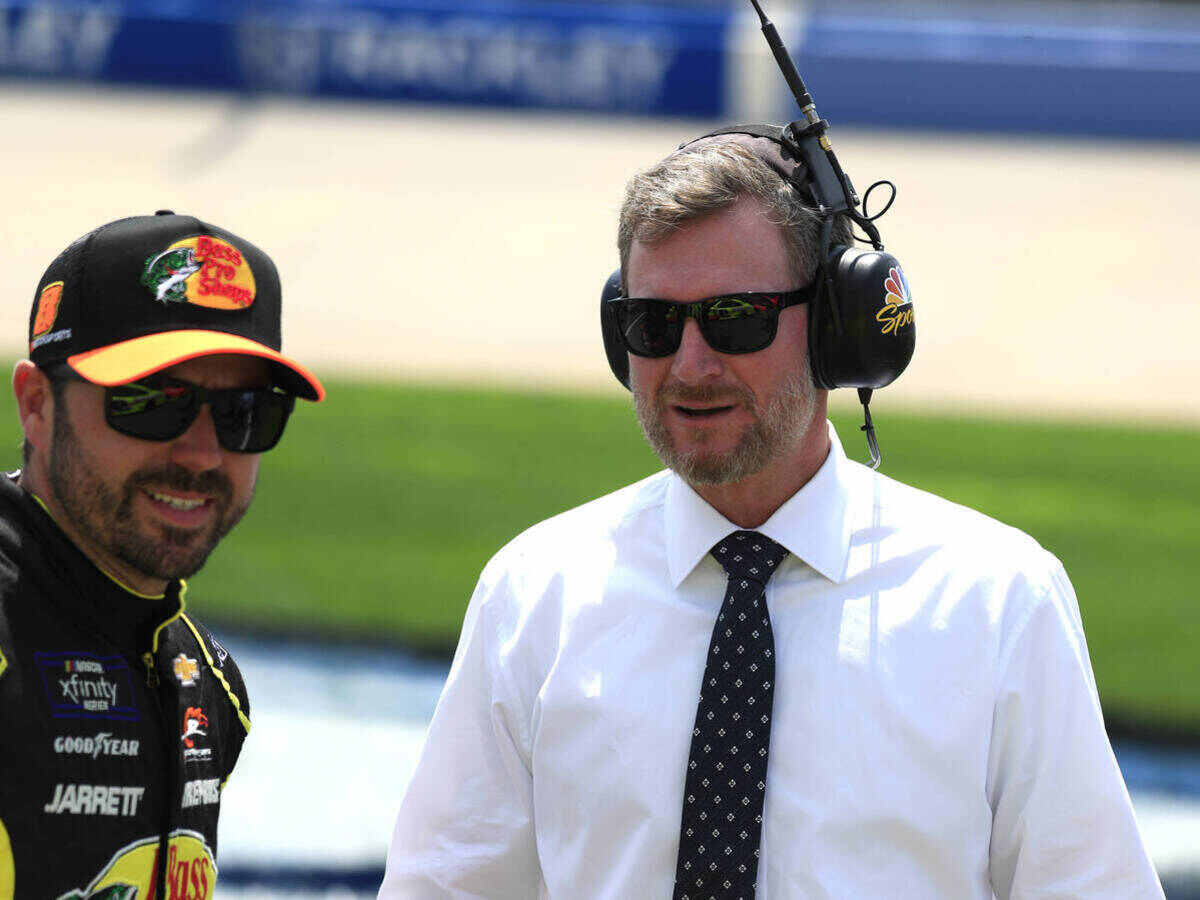 You put pressure on yourself to live up to this expectation — especially as a Cup driver. And so to finally get out from under that pressure. … I mean, I miss racing, but I don't have to worry about trying to measure up to where I should every week.
Junior has hinted that, without the pressure of expectations, he can extract more joy from racing part-time now. He has been appearing in the Xfinity Series with JRM and has even debuted in the CARS Tour and Sprint Car scene this season. Dale Jr. is loving his life with more valuable time off the track, and it's helping him to enjoy races more.
In case you missed it: