NASCAR Hall Famer Jeff Gordon is one of the most successful drivers in the history of the sport and is a poster boy of the primary stock car racing divisions. He dominated the sport for decades, ended the dominant streak of Dale Earnhardt, and, since his retirement in 2016, is now working as the vice-chairman of Hendrick Motorsports.
His entire Cup career exploits were for Rick Hendrick's team, and even when he was a driver, the team was playing a significant role in decision-making. He played a significant role in HMS's signing of their seven-time Cup champion driver, Jimmie Johnson. Gordon is expected to lead the team once boss Hendrick retires.
In an episode of 'Sports Legends of the Carolinas with Scott Fowler, Gordon' was asked if he is the man in line to take over the HMS chairman role. Gordon, in reply to that, said he doesn't know where he ranks in the list and says he is doing his part in the company alongside other senior officials at the most successful NASCAR team.
You know, I'm not really a big title guy. I was a driver for my whole life. I just know that I'm Vice Chairman, and I get to work alongside some great people. I mean, Marshall Carlson is very involved, you got Scott Lampe, Jeff Andrews. There's a lot of folks that are playing a big role here. It's a big company as far as racing goes. I like to just say I do my part; I don't know where I rank.

Jeff Gordon told The Charlotte Observer.
Jeff Gordon recently shared a proposal to make NASCAR teams stronger
In a recent drivers forum, the four-time Cup champion detailed a project that he sees as the way forward for the NASCAR teams. He was addressing the issue of the drop in drivers' star power and how it is affecting the sport.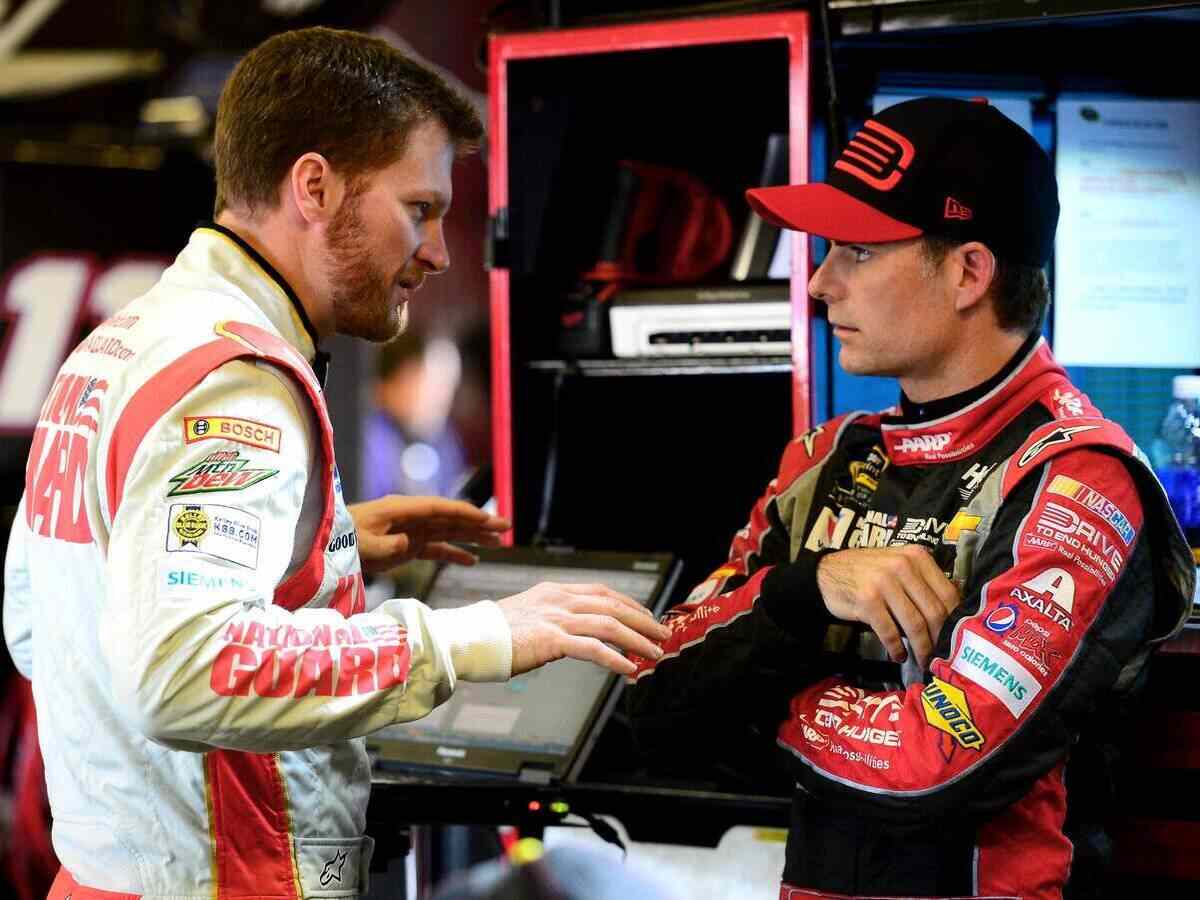 Gordon wasn't the NASCAR team to follow the model of other major sports and build a brand around them. This will yield them loyal fans who are backing the team regardless of the driver. This can help the team to address the issue of fans following their drivers to a different team or the sport if they retire.
NASCAR being a sport that is built around drivers and personalities, it will be hard to make teams the mainstay. But that shouldn't stop the teams from marketing the rest of the crew, as it can yield significant results as well.
In case you missed it: