Joe Gibbs Racing has decided to swap the pit crews of their veteran drivers Denny Hamlin and Kyle Busch. Five crew members from each team will swap places. The crew chiefs of both drivers will not be changing.
https://twitter.com/NASCAR/status/1572390160226189314
Denny Hamlin will see, Blake Houston (front tire changer), Jacob Holmes (tire carrier), Michael Hicks (rear tire changer), Derrell Edwards (jack), and Justin White (fueler) making their way to the No:18 team. Thomas Hatcher (front tire changer), Lee Cunningham (tire carrier), C.J. Bailey (rear tire changer), Kellen Mills (jack), and Matthew Tyrrell (fueler) of the No:18 team will join Denny Hamlin.
Kyle Busch, who will join RCR next year, has already been eliminated from the 2022 playoff. Though JGR have not revealed any reason behind the switch, it's safe to assume that it has been done to enhance the productivity of Denny Hamlin's playoff campaign.  The No:18 crew is surely better than the N0:11 crew in most of the performance metrics.
Also read: Toyota "haunted" by Kyle Busch's engine failing twice across three playoff races that cost him "a shot at his third championship,"
How NASCAR Twitter reacted to the Denny Hamlin-Kyle Busch switch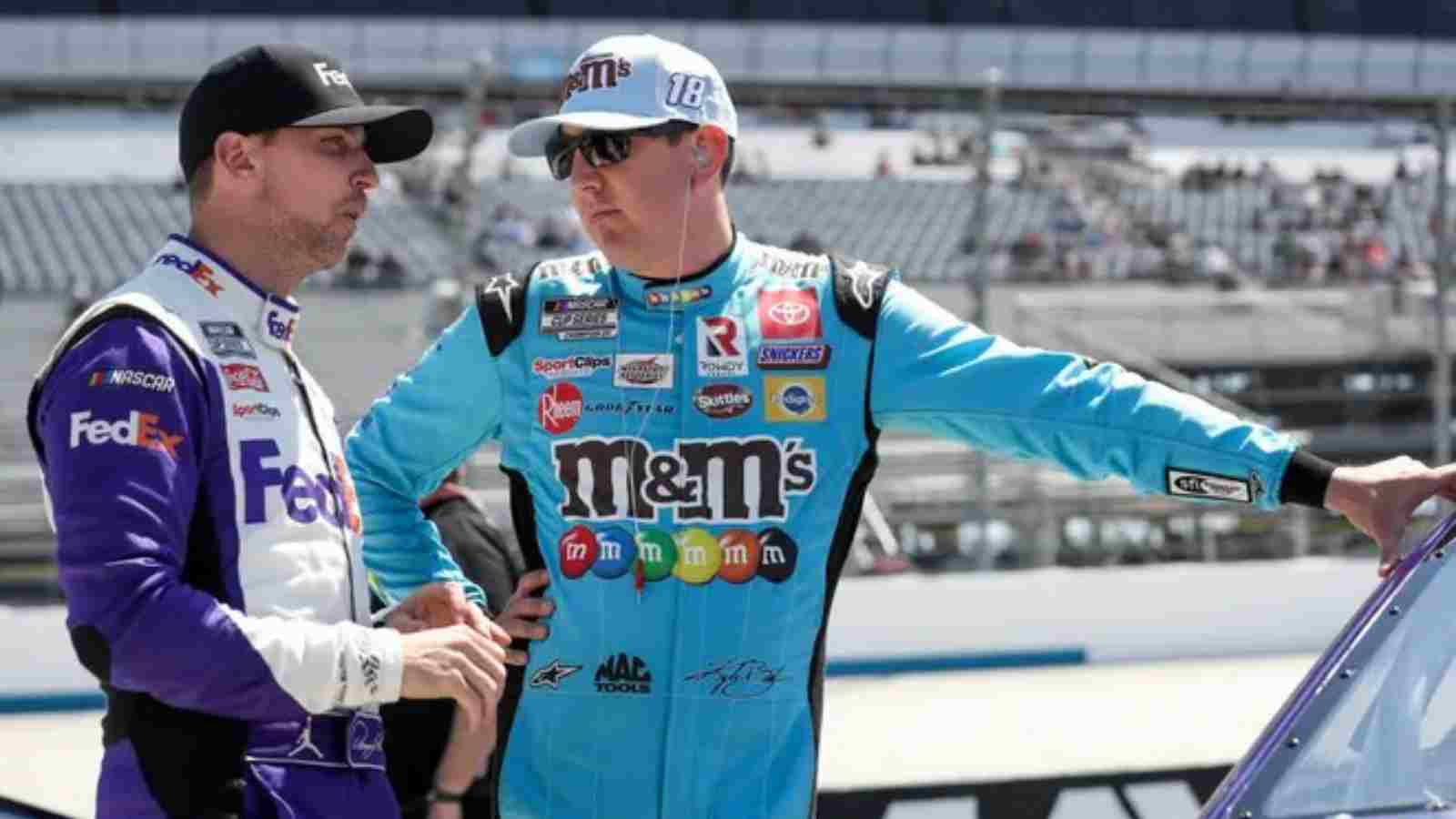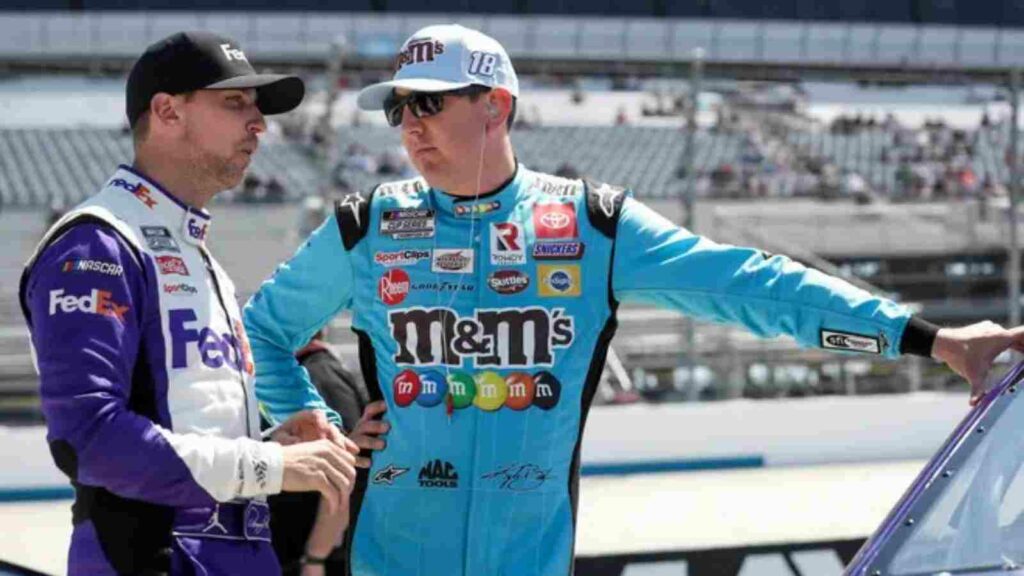 NASCAR Twitter was quick to react to the news as Busch's pre-agreed move gives another dimension to the switch. Fans were quick to suggest a conspiracy from JGR to give Kyle Busch a bad sendoff.  At the same time, some appreciated the logical decision made by JGR as Denny Hamlin had the worst JGR pit crew on the grid.
What is your thought on the JGR move?
Also read: "I'm sure it's just the crappy parts on the race car," Kevin Harvick, furious at NASCAR after his car caught on fire in Darlington
Also read: "Go back to the Gen 6," NASCAR Twitter reacts to Denny Hamlin's call for NextGen 2.0