As expected, the Atlanta Motor Speedway Xfinity race was a caution fest as the second-tier drivers couldn't handle the short track with superspeedway characteristics. The first two stages of the race saw 9 cautions producing more laps under the yellow flag than green flag racing. Other than the drivers on the podium, none seemed too happy about how the whole weekend had gone.
Among the frustrated bunch is the JR Motorsports driver Justin Allgaier. He finished P 29 in his No:7 Chevy and was average the whole day. Dale Earnhardt Jr.'s driver, in his post-race interview, had a few things to say about the track. He claimed that NASCAR had ruined the track with re-configuration and should find a solution.   
"It's not fun, you know. After the reconfiguration of the track, to me, it completely ruined this place. I hope we can figure something out because the fans here in this market are such a great place and have always been. Maybe we ran 20 green flag laps before halfway. That's unrealistic. We definitely need to go back," he said to Dustin Long.
Allgaier has the right to be upset, so the fans as the caution-ridden races reduce the entertainment vales by miles. AMS is re-designed to cater to the Next-gen cup car and not the Xfinity car, which still uses the old race packages. This put them at a big disadvantage during the race week. NASCAR has to ensure that the overtime finishes don't decide the winner every other weekend.
In case you missed it: "Go for it king", Fans react to Denny Hamlin's decision to appeal NASCAR's penalty
Austin Hill remains the Xfinity series Superspeedway king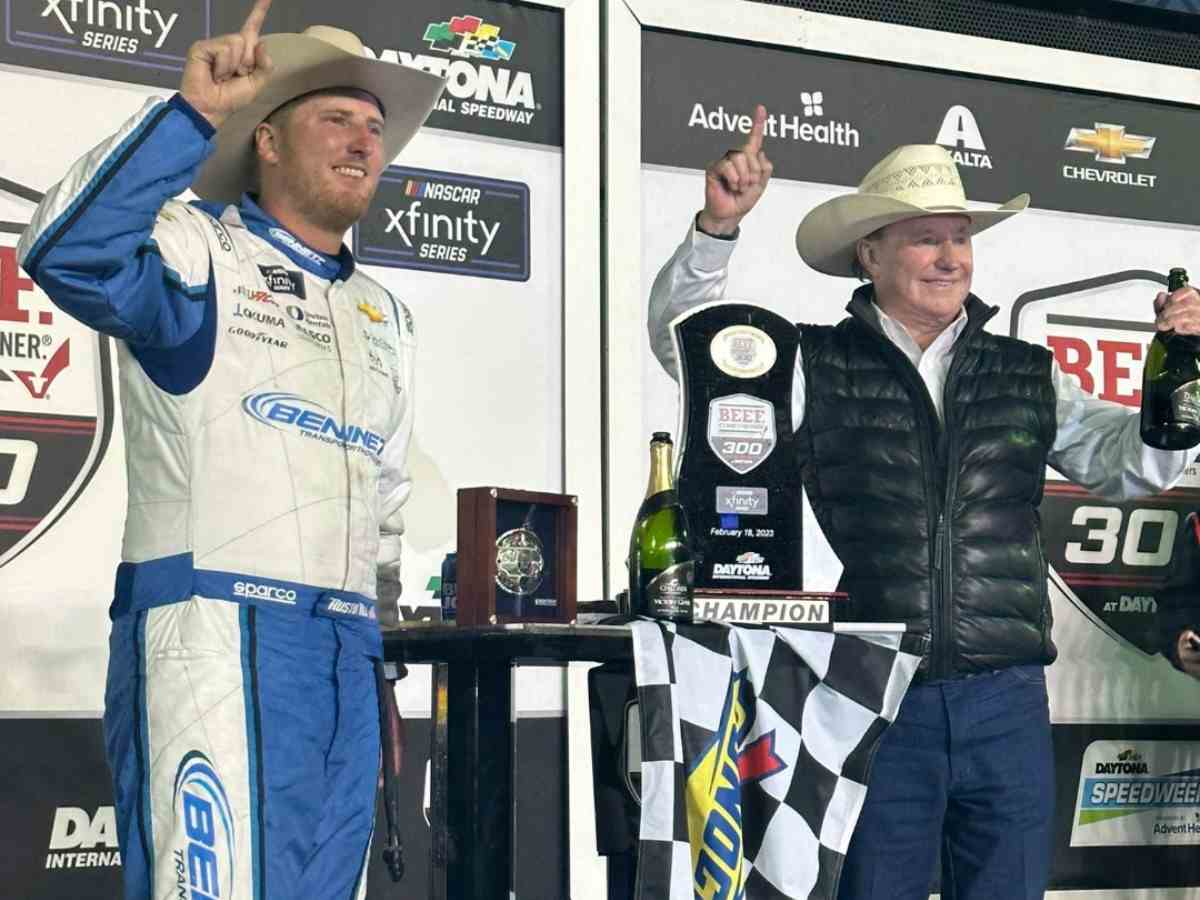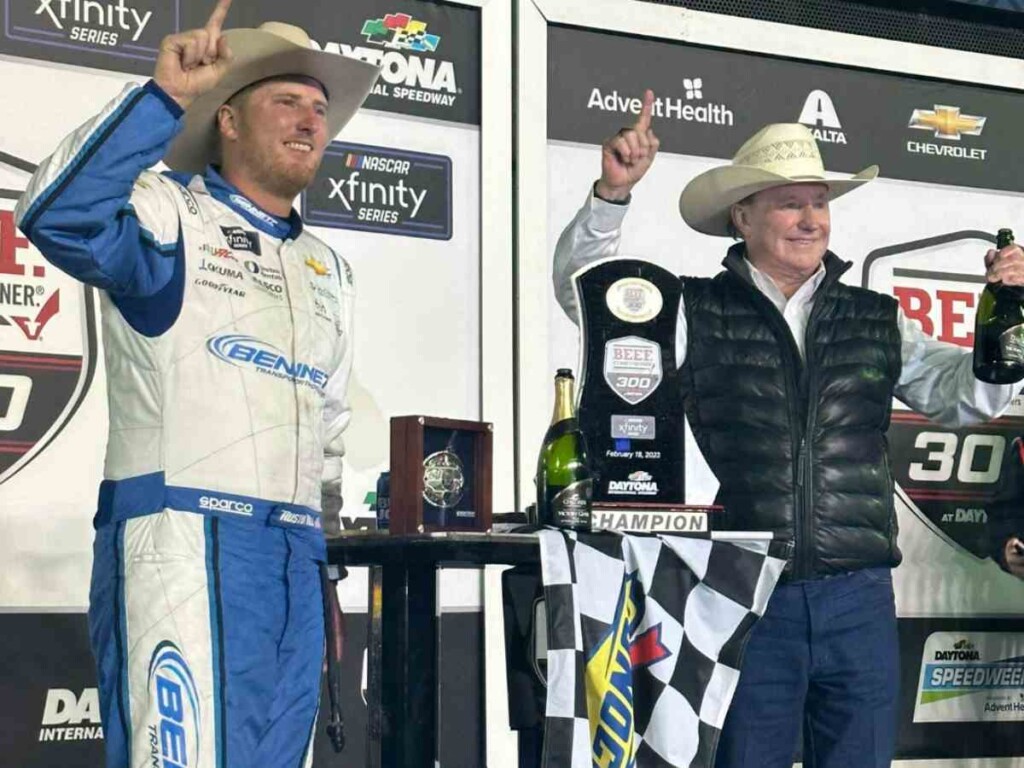 No one seems to be able to challenge Richard Childress Racing driver Austin Hill if the race is on a Superspeedway-ish track. The season-opener winner scored his 3 wins of the season on Sunday. He had to face a strong challenge from Daniel Hemric and Parker Kligerman in the final laps. But the expertise of the sophomore on speedways was enough to survive a big last-lap crash involving the trio. Only Hill was able to save his car.
"I have no idea how I saved it coming to the line. What a start to the season. Everybody at Richard Childress Racing, ECR engines—we've had such a fast start with Chevrolet. This has been special, for sure," Hill said after securing the win. The race also witnessed Josh Williams parking his No. 92 Chevrolet at the start/finish line. The veteran was frustrated that he was instructed to park his car in the garage under Damaged Vehicle Policy.
Discover more: