Kevin Harvick has announced that he will drive in the North Wilkesboro Speedway CARS Tour Series race. He will drive the No:62 Chevy for the revived Kevin Harvick Incorporated on May 17. The Stewart Hass Racing veteran revealed the news in a video message he shared with fans on his social media handles.
Harvick is the co-owner of the CARS Tours Series. He took over the series ownership alongside semi-retired Cup legends Dale Earnhardt Jr., Clint Bowyer, and Trackhouse Racing co-owner Justin Marks. The quartet aims to revolutionize the regional racing series with its takeover and has plans to expand it to the next level, as Tony Stewart did with the SRX series.
While discussing the motives behind his decision to race at the North Wilkesboro event, Harvick pointed out that he felt jealous seeing Dale Jr. and co having a go at the CARS races. He wanted to experience the same fun and aim to help the series' regular drivers by sharing his wisdom.
"I'm excited to get to North Wilkesboro and compete in the CARS Tour. I've watched Dale [Earnhardt Jr.] go out and have fun racing with these guys, and I've been kind of jealous watching from the sidelines. I want to go out, have fun, get to know the racers who compete in these series regularly, and see how I can help the drivers with my racing knowledge," Kevin Harvick said.
Discover: "Keep the seat warm for me pops," Kevin Harvick's son reveals his racing dream as the SHR veteran re-establishes KHI
Kevin Harvick chose North Wilkesboro because it represents the root of the sport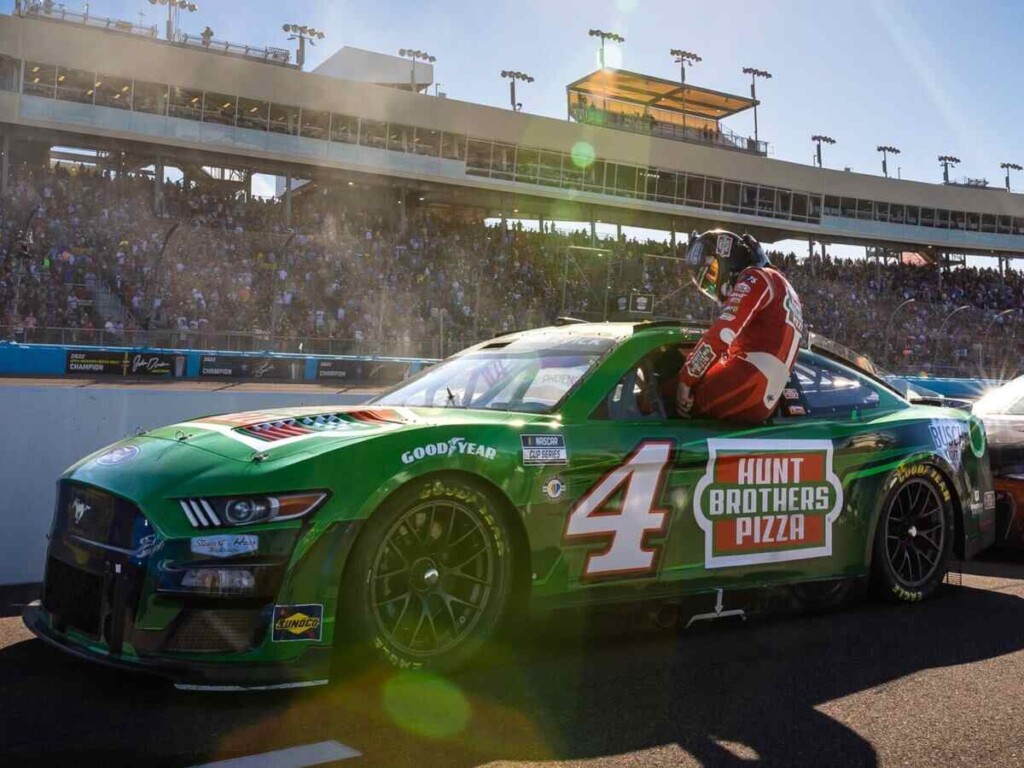 Short-track racing is the root of stock car racing and the racing culture. The 2014 Cup Champion always had plans to race in the CARS series. The only question was, When and Where? He went with the short track as it represents the roots. The No:4 SHR Mustang driver expects a solid weekend, starting with the CARS series, followed by his Cup outing.
"Short-track racing really is the root that feeds into the higher series and everything we do in racing. The best way to make sure that continues and is strong is to be a part of it, and racing at North Wilkesboro is just one of those steps. It's going to be a great week with all we have planned between the late model and the Cup car," Kevin Harvick said.
In case you missed it: