The 2023 Cup season so far has been a roller coaster ride for Kyle Larson's Hendrick Motorsports No:5 team. In most races, they were contenders, and if they failed to finish inside the top-10 often than not, Larson ended all the way at the back or was forced to retire. From 30 starts this year, Larson has scored 13 finishes outside the top 10. 11 of them were P20 or worse.
A similar fate was awaiting the Chevy Camaro ZL1 driver on Sunday. He finished the race at P31 despite having one of the fastest cars of the day alongside Bubba Wallace and Willaim Byron. He wrecked out of the race with just 20 laps left during an aggressive fight for the lead with Wallace. He got too close to the No:23 Toyota, got lose, and got slammed into the wall. He was able to come back to the track and finish at P31.
Due to his poor point finish, Larson found himself at just two points above the cut line with Wallace hot on his tail. In his post-race interview, Larson pointed out that he should have given a little bit more space to Wallace. He admitted that having an extremely fast car and not finishing the race was a bummer. He hopes for two solid races in the upcoming week to progress to the R-8.
"Our race car was super fast…had an extremely fast car, was fun to drive, and just a bummer, yeah. Wasn't expecting to get loose like that underneath the 23 [Bubba Wallace]. With the Next Gen cars, that doesn't seem to be an issue. I was just trying to get my shape into [Turn] One and just should have gave a little more space. Just try to get through Talladega with some decent fortune and hopefully have a good Roval," Larson told Frontstretch.
In case you missed it: Ross Chastain admits winning an R-12 race isn't a priority, says 'the main thing there is actually to not attack'
Kyle Larson lost the opportunity to make HMS history at Texas
For the Hendrick Motorsports team, the Texas Cup race was a historic day. They became the first team in history to score 300 Cup race victories thanks to Willliam Byron, who used Bubba Wallace's poor restarts to his advantage on Sunday to score his sixth win. The duo scored nine wins so far this year and are the only HMs drivers tow in this season.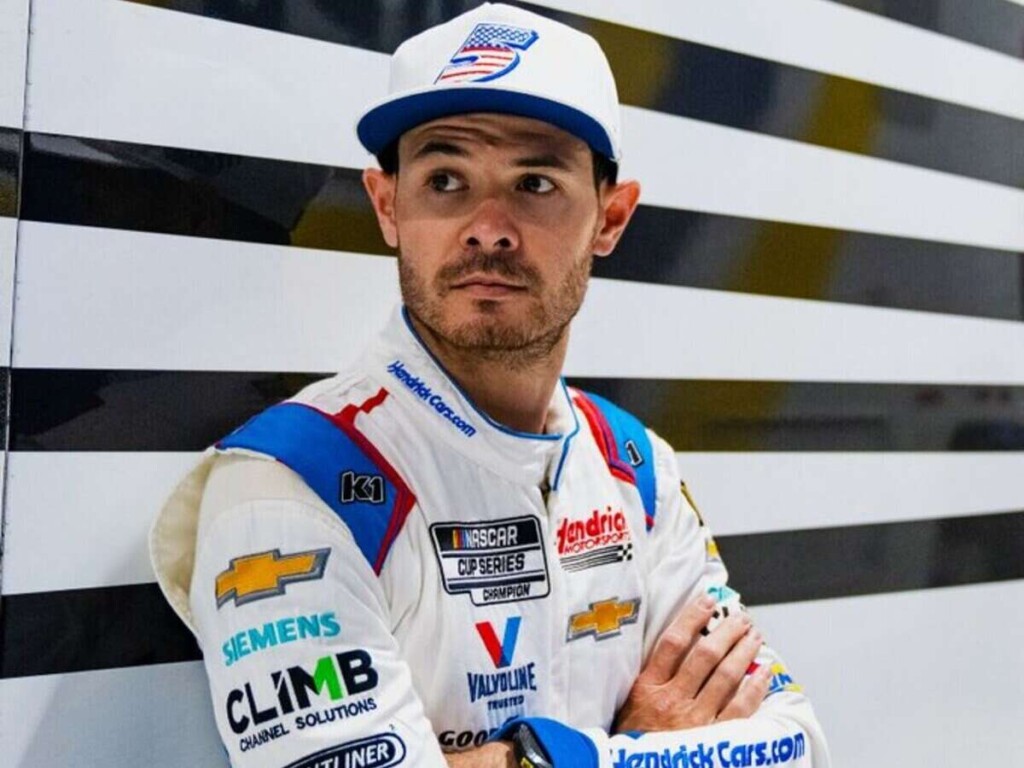 Twenty different drivers have been to the victory lane in an HMS Cup car over the years. The biggest contributors to the win count are NASCAR Hall of Famers Jimmie Johnson and Jeff Gordon. Johnson won seven titles and 83 races for the team, while Gordon has won 93 races and four titles for the team.
Chase Elliott, Kyle Larson, and Terry Labonte have secured double-figure wins for the team. Dale Earnhardt Jr., Tim Richmond, Kasey Kahne, Mark Martin, and Kyle Busch are the other prominent drivers to score wins for Rick Hendrick.
Discover more: