Front Row Motorsports driver Zane Smith almost took out one of his own at Talladega. Coming into the pit lane for a fresh set of tires, Smith lost control of his No.38 Ford F-150. As he slid, crew member Charles Plank came in his way and was almost sent flying off. The tires he was carrying also got thrown out onto the track. However, Plank shrugged it off and walked away like nothing happened.
Shortly after the incident, Plank was approached by Fox Sports. When asked what was going on in his mind, he answered that he thought he could jump over the car but could not do so. He said that things could have gotten worse if he slid under the car instead of crashing on top of it. He ended by saying that he is completely fine and was ready to get back to work.
After the incident, Smith had to head to the garage due to troubles with his car. Smith was facing troubles with the transmission, which was also a reason why he drove into Plank. The crew is currently working to replace the clutch in Smith's car and repair any damage which the car might have incurred during the incident with Plank.
In case you missed it: Joey Logano explains how RFK Racing has outperformed Team Penske in 2023
Fans hail Charles Plank as a 'beast' after getting hit by Zane Smith
Social Media has been quick to react to the incident. One fan was left in awe by Plank's attempt to jump over the car despite carrying two tyres with him. They wrote, "Approach life with the confidence of Charles Plank. Carrying two tires and tried to hurdle a truck like Glenn Davis." One user termed him as a "certified bad ass".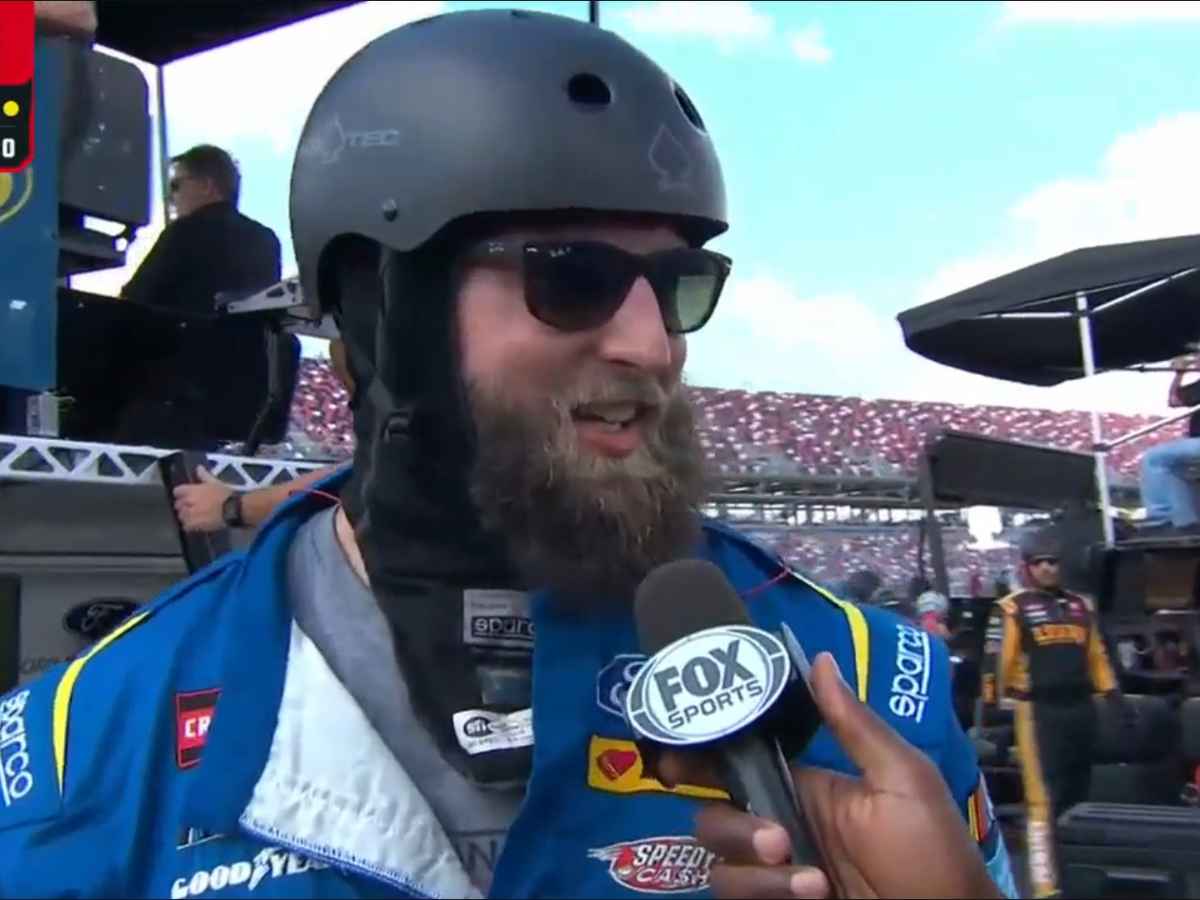 One user commented that Plank has now become his hero. He wrote, "Charles Plank is a legend. Man walks off getting hit by a truck and he's ready for the next stop. That's my hero now." Another fan wrote, "Dude got up and still changed the tires. These pit crew members are ballers! Shout out to Charles Plank!"
The incident is a big reminder of the dangers the crew members face every day while working. While they work on the sidelines and are not the recipients of attention as the drivers, the crew members are pivotal in a race and require a lot of focus and concentration.
Discover more: