Last year's Cup Series Champion, Joey Logano, had a bitter end to his championship hopes this season. The Team Penske driver was knocked out in the very first stage of the Playoffs. Meanwhile, former Penske driver Brad Keselowski's RFK Racing has been having an impressive season as both their drivers, Keselowski and Chris Buescher, are in a comfortable position to advance into the R-8.
Logano recently reflected on the season and revealed why there is such a big gap between the two teams despite them sharing the same machinery. Ford is the manufacturer of both RFK and Penske. Logano said that despite both the teams driving the Ford Mustang and sharing the same information, RFK has set up their car in a much better way than them. He bluntly admitted that RFK is much faster than Penske at the moment.
"We share all our aero information or we have the same engines in the cars. Their cars are the same… they're able to just somehow put together a better package right now… they have the same golf club, they're holding in a different way. Right? And they're swinging it better," Logano said on the SiriusXM NASCAR Radio.
Logano's teammate Ryan Blaney is still in title contention. He is currently P11 in the standings. With just two races remaining in the R-12, he will have to deliver some exceptional performances to advance to the R-8.
In case you missed it: Dale Earnhardt Jr. wants NASCAR to go across the border and race in Canada
Joey Logano is upset with his team's performance this year
Joey Logano did not have the season he expected after winning his second Cup title in 2022. With just one win this season, he was knocked out in the very first round of the Playoffs. As he now stands on the by-lines, Logano admitted that he is not happy with how the team performed this season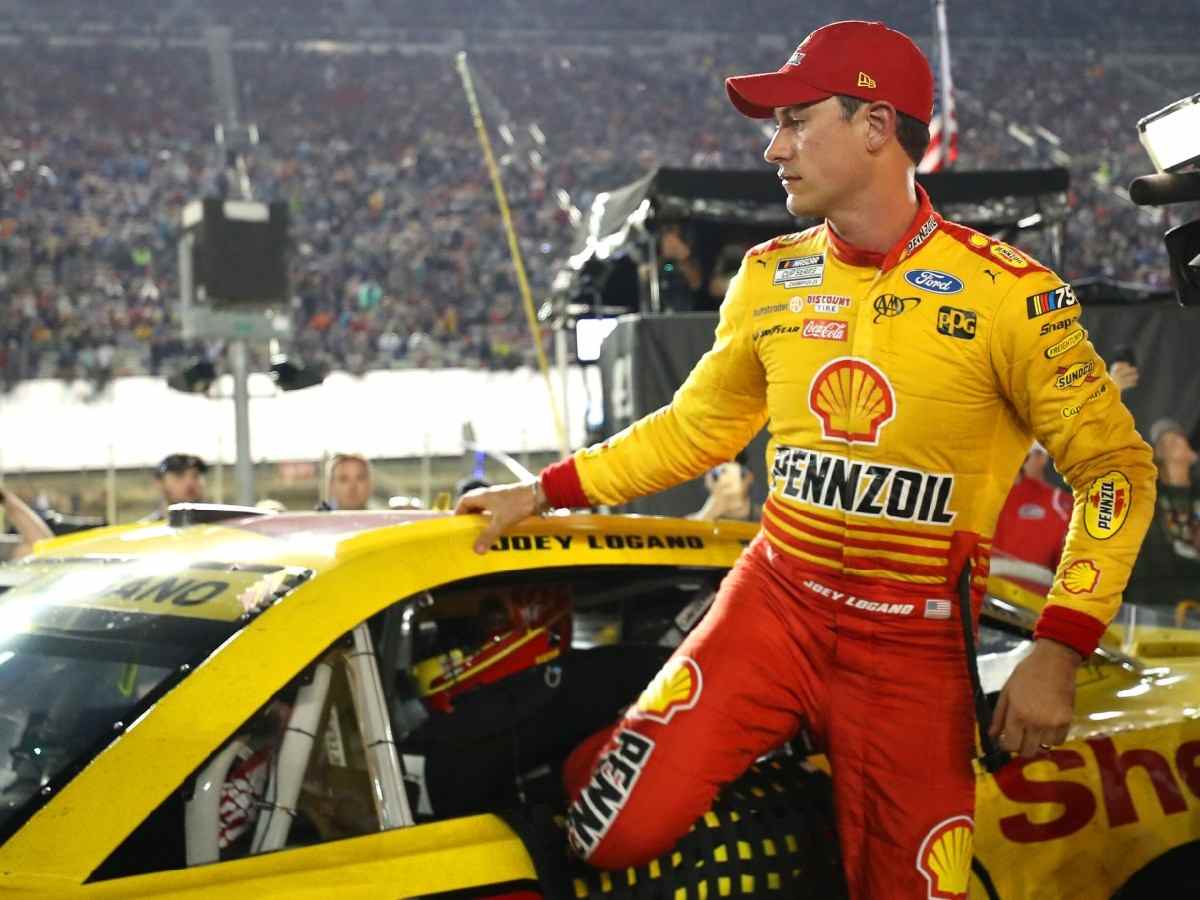 Logano said that he is not bothered by the frustration within the team. He said that it is a good thing to be dissatisfied with sub-par performances. He reaffirmed his faith in the team and said that he is working with them to find the solutions to their problems.
"I am glad people are pi**ed off about it. Like I am angry, like really angry about it and that's a good thing. There is nothing wrong with being mad about not being good. That's a good thing that you are mad about it," said Logano.
Discover more: