2012 NASCAR Cup Series champion Brad Keselowski ended his partnership with longtime employer Team Penske racing ahead of the 2022 season. He joined RFK Racing as an owner-driver and has successfully made the mid-field team a contender for a win in every other race. Since joining the team, they have scored four wins, with three coming this year.
But one disappointing thing about the RFK's impressive rise to become the top team in the Ford garage in the 2023 season is that Keselowski hasn't won a race in over two years. He has come close to winning many times but hasn't yet gotten that final push, unlike his teammate Chris Buescher, who thrived in the Next-Gen era, producing his career-best performance.
Going into Talladega this Sunday for the second race of Playoff Round of 12, he is hopeful that he can end the disappointing win streak. This win will be more special for him as he can become the undisputed number two at the track in the all-time win list. He is currently tied with Jeff Gordon with six wins. Dale Earnhardt, with ten wins, is the most successful driver at the track.
"I think every win is meaningful, but I think there'd be a lot of things that, if we were able to win, it would come together at once. You know, my family is going to be there, and I want to be able to win with them there, and I want to be able to break into that second place. Dale Sr.'s record is still pretty far away, but it still would be nice to own second place," Keselowski told Sturniolo (H&T: Yardbreaker).
In case you missed it: Why did NASCAR drivers boycott the first-ever Talladega race?
Brad Keselowski really needs five playoff points
Keselowski's impressive consistency in the 2023 season has been vital in his promotion to the R-12. But there is a limit beyond which a driver can progress without a win. The ex-champion hasn't finished outside the top 10 in the last five races of the season.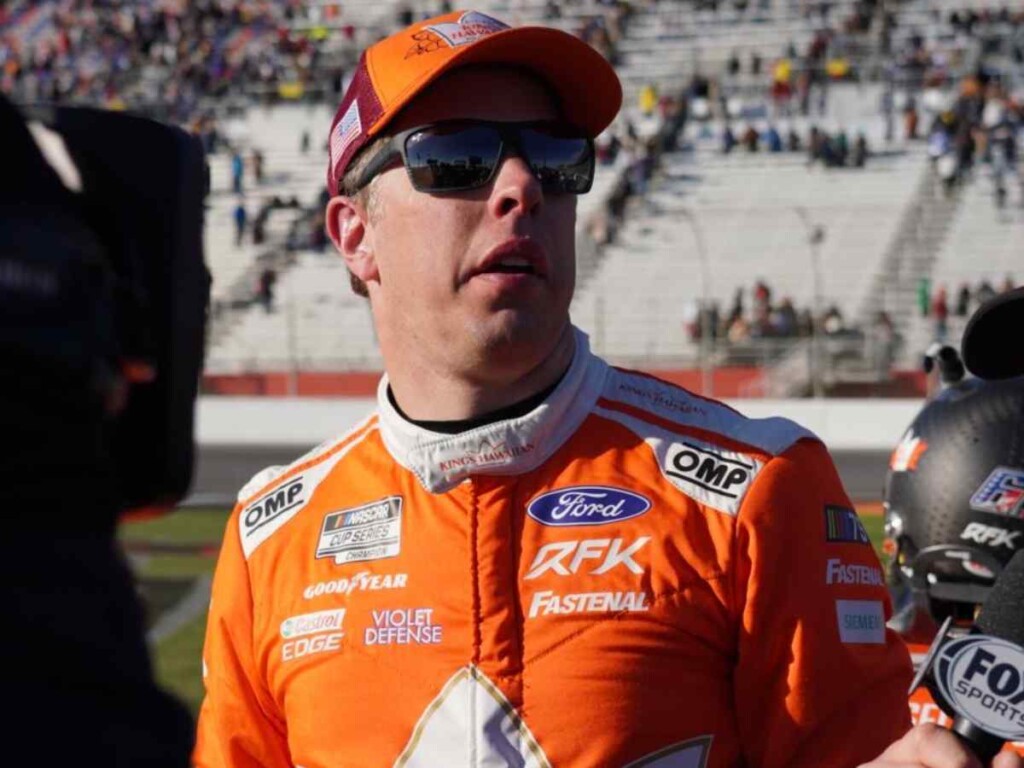 The No:6 Ford Mustang driver pointed out that he needs to have the five playoff points going into the ROVAL race as it is important for his progress to the next rounds. He is eager to see how the race will play out for him on Sunday.
"And then be able to get my first points win with RFK and at this time in the playoffs, to not have to worry about the (Charlotte) Roval would be huge. I really need those five (playoff) points. If we get to the next round, I need five more points for that next round, so that would be huge. There's a lot of things that would make it a really big deal, and I'm excited to see that play out," he said.
Discover: