Talladega Superspeedway, the 2.660-mile (4.281 km track), is the longest NASCAR oval. From the high-speed races to the famous Talladega curse, the circuit has been the recipient of much of the sport's history. Although the track is revered by drivers and fans alike now, it saw a lot of backlash during its inception when nearly 37 drivers, led by Richard Petty, boycotted the first race to take place there.
The construction of the Talladega Superspeedway was completed in 1969. With high-banked turns, long straights, and a unique tri-oval design, it was built to attract more fans to NASCAR with increased speed and excitement in races.
However, the track was built when the concerns for the safety of the drivers were at an all-time high. Trying to douse the fire, NASCAR founder Bill France took a car and ran around the track at 280 km/h. Furthermore, he even told the drivers to drive within their limits if their concern for speed was so high.
LeeRoy Yarbrough also approached France, but their discussion ended with Yarbrough punching France. The Professional Drivers Association (PDA), which consisted of prominent drivers like Petty, staged a walkout during race day.
The race, however, took place with mostly lesser-known drivers on the track. Richard Brickhouse became the first winner at the track in his Dodge Daytona. This incident had a big impact on NASCAR. Due to the pressure imposed on the organization after such a big boycott, officials made several changes that improved safety for the drivers.
In case you missed it: NASCAR legend Jeff Gordon claims the Next-Gen cars makes passing 'very, very challenging'
Who is the most successful Cup driver at Talladega?
Talladega is one of the most challenging tracks in NASCAR. Due to the cars achieving a speed of 320 km/h pretty easily on the track, the chances of accidents also increase exponentially. The high-banking of 33 degrees also does not make it easier for the drivers to keep their cars on the ground. Such a challenging track can only be conquered by a few, the most successful being Dale Earnhardt.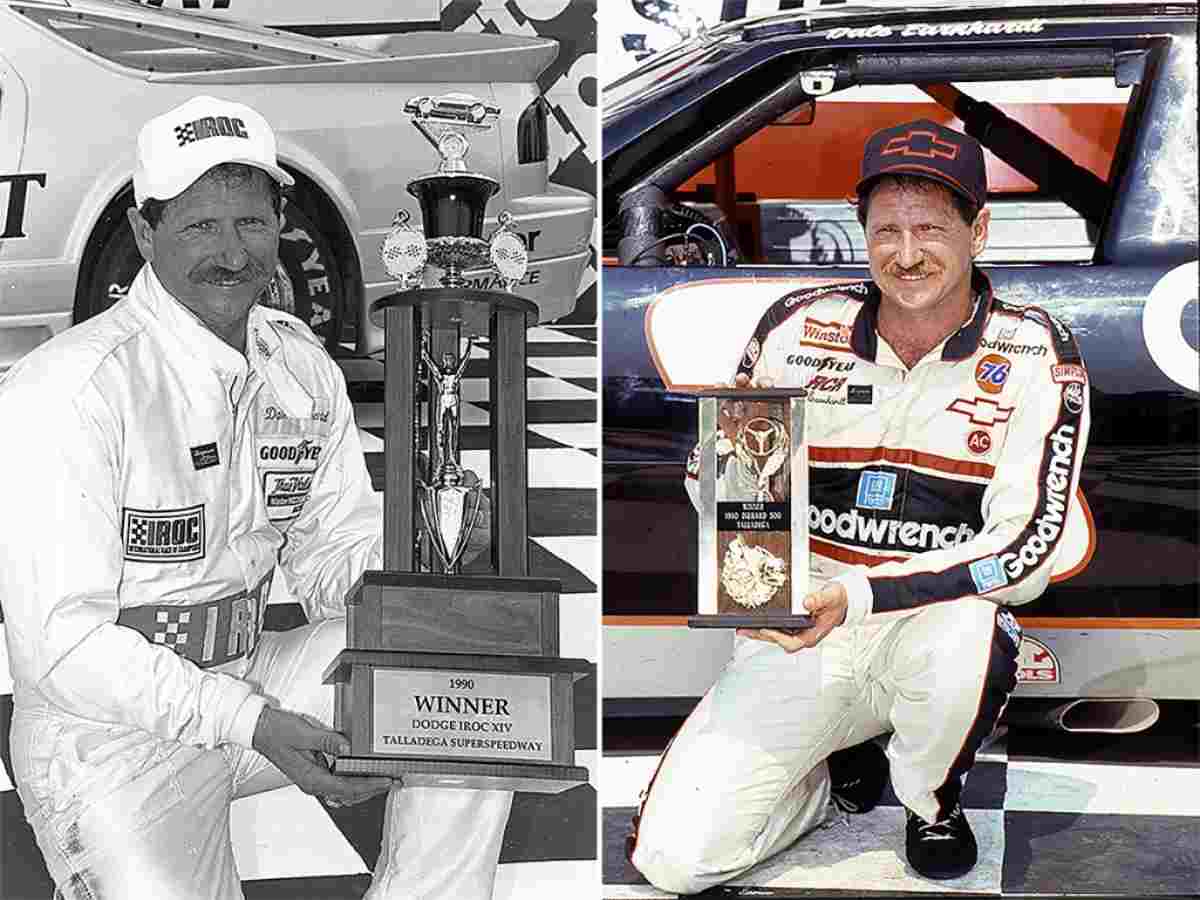 Earnhardt is probably the most well-known figure of NASCAR. It is no surprise that the seven-time Cup winner is also the most decorated driver of Talladega. Earnhardt managed to achieve a record of ten victories on the track between 1983 to 2000.
Earnhardt's son, Dale Earnhardt Jr., has also seen a lot of success on the track. He has won three races there from 2001 to 2004. Some of the other famous personalities include Jeff Gordon, who won six races on the track during his career.
Discover more: