NASCAR's next-gen cars, Gen-Seven cars, have been in play since 2022. The car consists of improved aero and downforce packages compared to its predecessors. It was mainly designed to lower the costs and attract new manufacturers to the sport. Recently, veteran Jeff Gordon claimed that this new generation of cars has made the drivers' lives very difficult as it has become increasingly hard to overtake them.
Gordon said that the new cars had increased the importance of team strategy, pitstops, and qualifying significantly. He talked about the underwing of the car, which reduces dirty air and is responsible for most of the downforce. Gordon expressed his concerns that the cars are losing their ability to follow one another closely, depriving them of wheel-to-wheel racing, which fans want to see.
"Are we actually able to get close enough to one another to have the kind of side by side racing and the passes that we want to see…It's kind of changed the game really on how important the pit crews are, strategy, track position because it just seems like passing at a lot of the tracks is challenging." Gordon told SiriusXM.
JGR driver Denny Hamlin also discussed the issue this year after the race at Watkins Glen. On a track that is known for its massive amounts of overtaking, the cars were seen following each other around more than usual. He talked about the car's inefficiency against dirty air and how the car struggles in single-lane tracks.
In case you missed it: Dale Earnhardt Jr. claims a radical NASCAR rule change cost him a Cup title with Hendrick Motorsports
Jeff Gordon praises the new safety upgrades put in NASCAR's Next-Gen cars
Jeff Gordon recently gave his views on the Gen-Seven Cars, which were introduced in 2022. He stated that these new cars demand the drivers' full attention during a race. Kyle Larson spinning out in the final laps at Texas is one of the many evidences. However, he did appreciate the safety aspect of the car.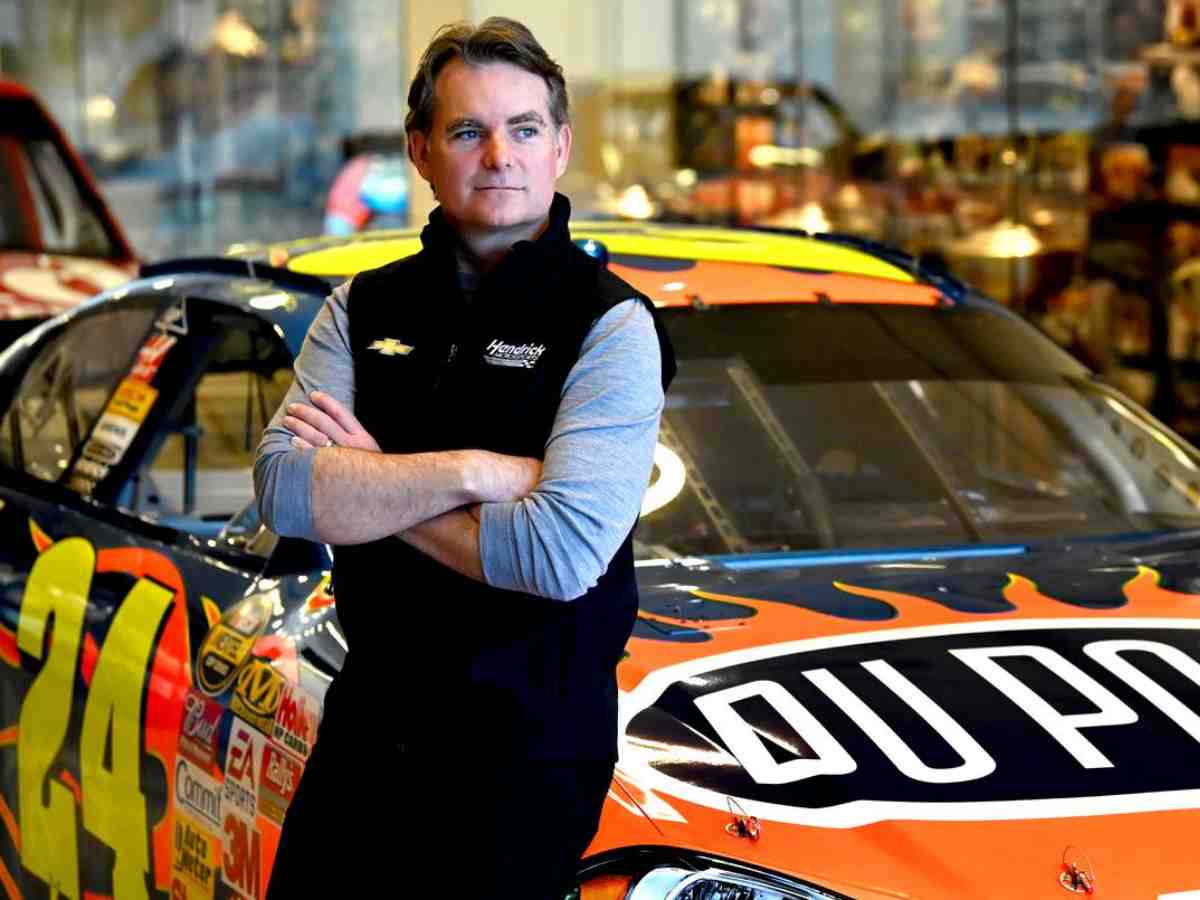 Ryan Preece's wreck at Daytona was one of the most violent crashes of the season. Gordon talked about the incident, saying that it is a testament to the level of safety that the next-gen cars provide since Preece came out safely from it.
"I think a lot of that is the tire and the lack of sideforce but otherwise, they've made some great improvements with the crash zones, some of the safety features have been far improved," said Gordon.
Discover more: