Founded in 1991 by the esteemed Pro Football Hall of Fame coach Joe Gibbs, Joe Gibbs Racing (JGR) is a paradigm of success in NASCAR. Boasting five Cup Series championships, four Xfinity Series championships, and numerous victories across NASCAR divisions, JGR stands as an enduring force.
Recognized for fostering drivers like Tony Stewart, Denny Hamlin, Kyle Busch, and Martin Truex Jr., the team presently fields four full-time entries in the Cup Series and three in the Xfinity Series, all powered by Toyota.
Beyond its on-track prowess, JGR has been a trailblazer in fostering diversity and inclusion in NASCAR, contributing to its status as the second wealthiest team in NASCAR, boasting a valuation exceeding $230 million. This prompts the intriguing inquiry into who is the richest JGR driver in history. Delve in to unravel the mystery.
Who is the richest JGR driver of all time?
The answer to this question is easily Tony Stewart. From 1999 to 2008, Stewart adorned Joe Gibbs Racing (JGR) with distinction, leaving an indelible mark in motorsports. Throughout this period, he clinched two NASCAR Cup Series championships and secured victory in 33 races under the JGR banner. Widely acclaimed for his unparalleled versatility, Stewart etched his name across various racing disciplines, triumphing in IndyCar, USAC, IROC, and NASCAR.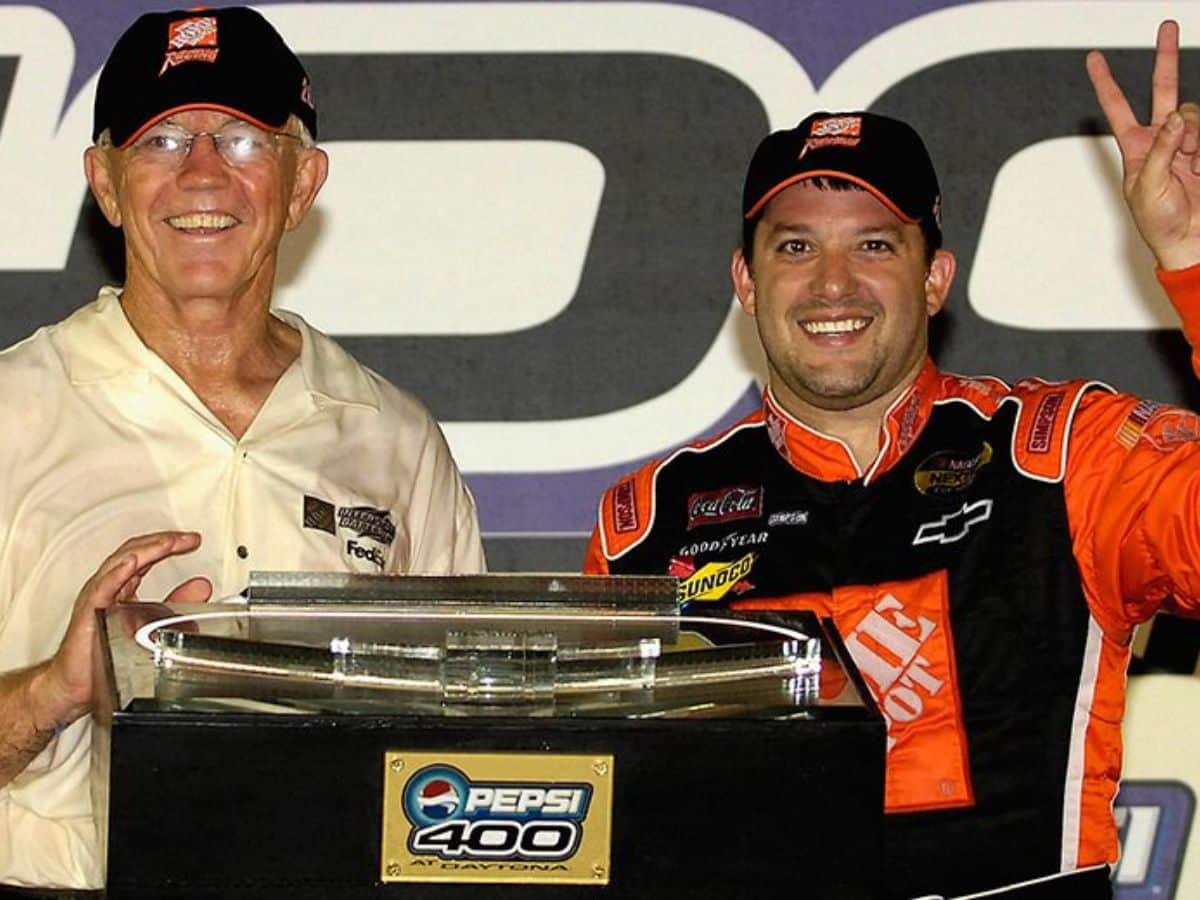 Beyond his exploits as a driver, Stewart's entrepreneurial acumen shone through as he co-founded Stewart-Haas Racing in 2009. Remarkably, he attained a third Cup Series title in 2011 as driver and owner. Stewart's financial standing at a formidable $90 million solidifying his status as the wealthiest JGR driver in history. This wealth emanates from his multifaceted career, encompassing racing, team ownership, lucrative endorsements, and successful ventures like Eldora Speedway and Tony Stewart Racing.
Who is the richest active JGR driver?
Denny Hamlin, the preeminent figure among the current Joe Gibbs Racing (JGR) drivers, has been a stalwart with the team since 2005. Widely acclaimed for his remarkable consistency and prowess in the Cup Series, Hamlin boasts 46 victories, including triumphs in three Daytona 500s. Despite being acknowledged as one of the series' most accomplished drivers, Hamlin is notable for not having secured a Cup Series title to date.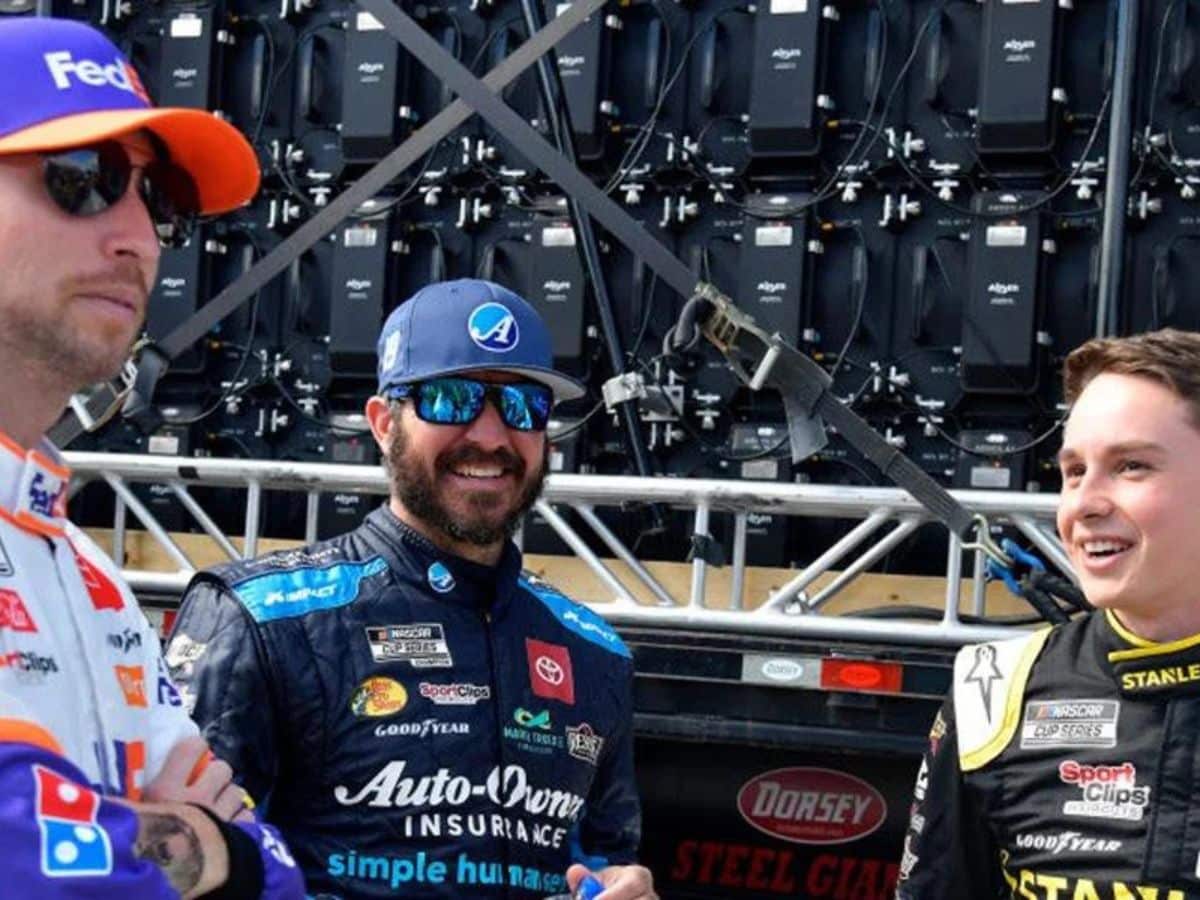 His championship contention is underscored by three runner-up finishes in the standings. With a net worth of $65 million, Hamlin stands as the third highest-paid driver in NASCAR. His financial portfolio is diversified, encompassing earnings from salary, winnings, endorsements, and co-ownership of the emerging 23XI Racing team, a collaboration with NBA legend Michael Jordan.
Martin Truex Jr., the second wealthiest current Joe Gibbs Racing (JGR) driver since joining in 2019, has asserted himself as a dominant force in the Cup Series. With 31 victories and a championship since 2015, Truex Jr. commands a net worth of $40 million, securing his position among NASCAR's top 10 richest drivers. His financial portfolio, emanating from salary, winnings, endorsements, and philanthropic efforts through his foundation, underscores his multifaceted success.
Christopher Bell, the third wealthiest in JGR since 2021, is a burgeoning NASCAR star with a $5 million net worth derived from salary, winnings, endorsements, and a partnership with Craftsman. Ty Gibbs, the youngest and fourth richest JGR driver, boasts a net worth between $4 million and $5 million, earned through racing and a familial legacy. As Joe Gibbs's grandson, Ty holds a stake in JGR, backed by family wealth, and stands to inherit a portion of his grandfather's assets, according to Forbes.
Is any JGR driver richer than the legendary team owner, Joe Gibbs?
The answer is yes; three of the drivers from the JGR camp surpass the legendary team owner's net worth. Gibbs, a former football coach and current team owner, is valued at $60 million, less than Stewart's, Busch's, and Hamlin's net worth. One possible reason is that the team owner's net worth does not include the value of his team, which may be considered a separate entity. Team owners incur significant costs for salaries, equipment, and travel, making their net worth underestimate their team's value.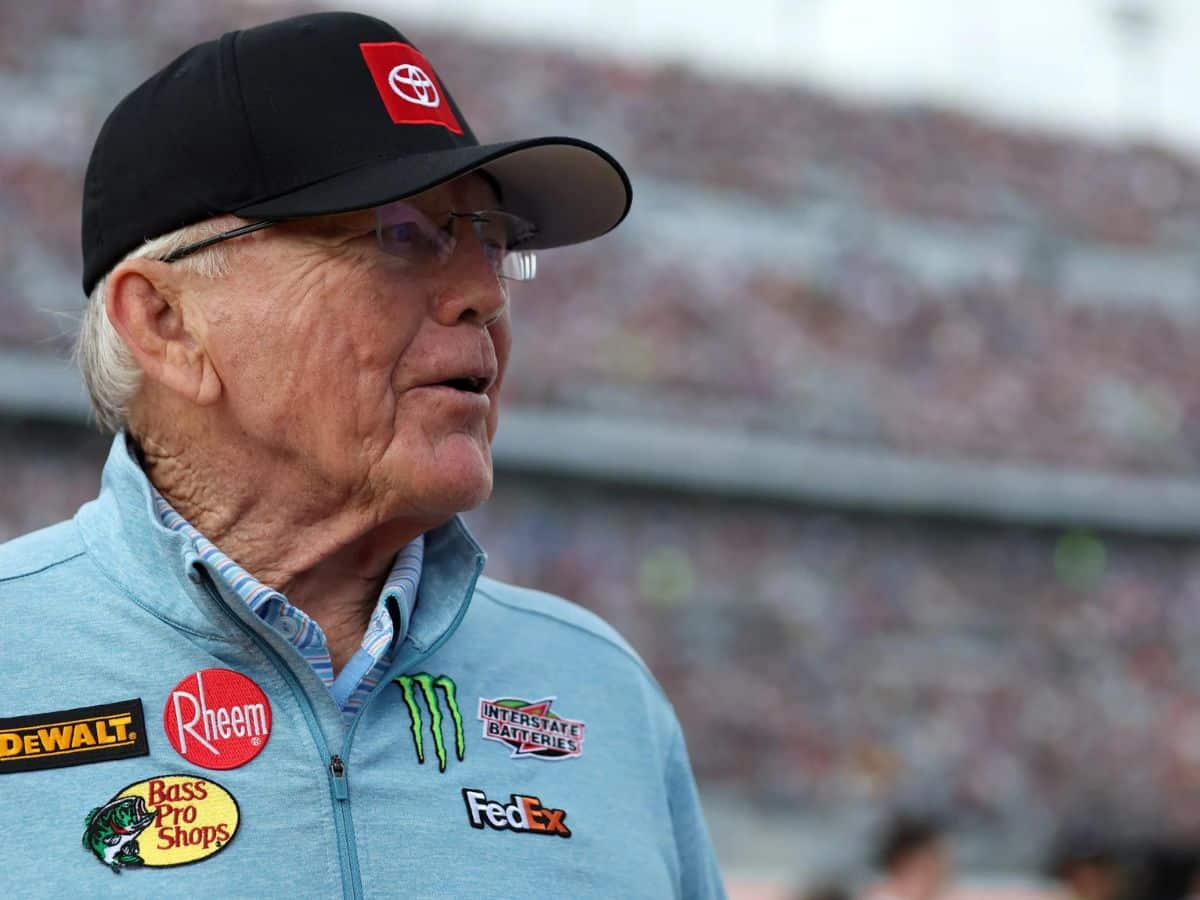 Another possible reason is that the team owner is a philanthropist who donates a lot of money to various causes, such as the Children's Miracle Network Hospitals and the Joe Gibbs Racing Foundation. The team owner may also have a lower tax rate than the drivers, who may have to pay more taxes on their income and assets. Therefore, the team owner's net worth may be lower than the drivers' because he gives away more money than he keeps.
A third possible reason is that two drivers, Stewart and Hamlin, also own their own NASCAR teams, Stewart-Haas Racing and 23XI Racing, respectively. Tony Stewart and Denny Hamlin, as NASCAR team owners, benefit from additional income streams and increased control over their careers. This multifaceted financial landscape might contribute to the drivers' potentially higher net worth than team owners. However, these are speculations, and the definitive reasons for this disparity remain uncertain.
In case you missed it: