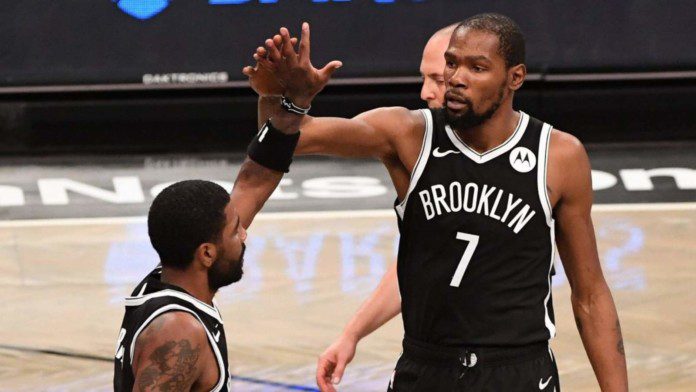 Kevin Durant seems to be really happy with Kyrie Irving coming back in the Brooklynn Nets, even though Irving is coming back in the team for a few days only. Irving who did his seasonal debut with the match against Indiana Pacers didn't seem to have lost his groove in the game. The Nets defeated Pacers with 129-121 in a highly intense game.
Kevin Durant is really happy to have Kyrie Irving back in Nets squad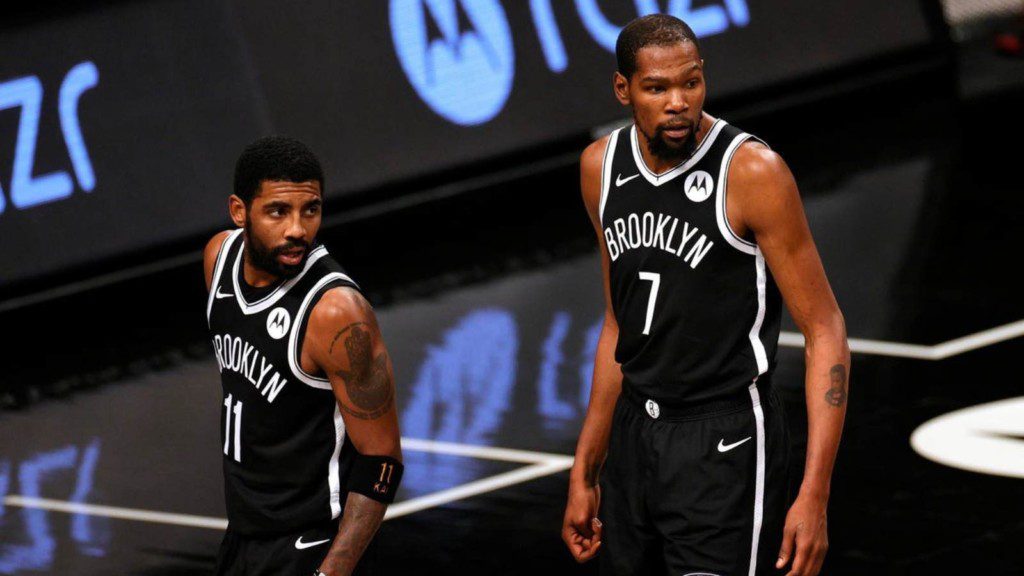 Durant when asked about having Kyrie back in the team for few games showed his happiness and excitement to have him back in the team. He even praised Kyrie for his performance in the game which helped the Nets win the match.
"It was amazing to have him out there. I mean, I just missed his presence in the locker room, his energy, his vibe around the team. And on top of that, his game is so beautiful. You know, it makes the game so much easier for everybody out there."– Kevin during the post game interview.
Irving scored about 22 points 3 rebounds and 4 assists which is a pretty decent performance for a debut match. Not only in shooting but also Irving was seen actively participating in defense as well.
Also read: NBA fans left frustrated as Stephen Curry's slump continues as Mavericks beat Warriors
What does Irving bring to Brooklyn Nets?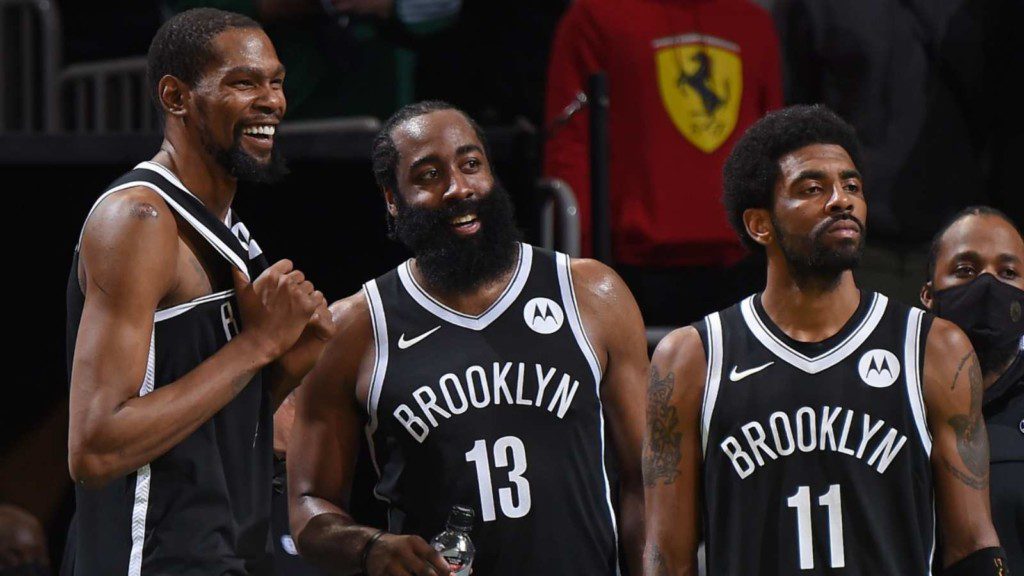 Kyrie's return was perfect as it helped to end the Brooklyn Net's three-game losing streak. Kevin Durant can now play more relaxed game, getting rest in spurts throughout the game. With Irving back, it also gives their coach Steve Nash an option to try out different lineups and figure out a perfect fit prior to the playoffs. Nash now has another superstar he can rely on, giving Durant and James Harden some flexibility in the upcoming matches.
Irving will miss the next two games as his contract does not allow him to play matches at home. He will face the next match against Portland Trail Blazers. Nets have certainly improved their chances of coming back as the top seed in the Eastern conference as the Net has their big three together which can be a problem for other rival teams in the conference.
Also read: Twitter reacts as Patrick Beverley turns into Stephen Curry after confidently drilling a swish from downtown
Also read: Kevin Porter JR's unexpected calm reaction to his epic game winner against Wizards