Russell Westbrook has been seen struggling since the earlier stages of this NBA season. The LA Lakers are coming back onto the track and Westbrook seems to have caught the pace with them. On Tuesday night, the Lakers were against the Sacramento Kings and during this match, Russell Westbrook created history by breaking his five years streak of 407 turnovers.
It was the first time since 14th March 2016 when Westbrook didn't turn over the ball to his opponents. The signs of Russell Westbrooks improving his turnover problem would surely be a piece of relieving news for the Lakers as they themselves improved to a +500 team after defeating the Sacramento Kings 122-114 at Crypto.com arena in Los Angeles.
Also add: "Was I upset with myself? I really was": Shaquille O'Neal reveals…
Russell Westbrook on how he avoided turnovers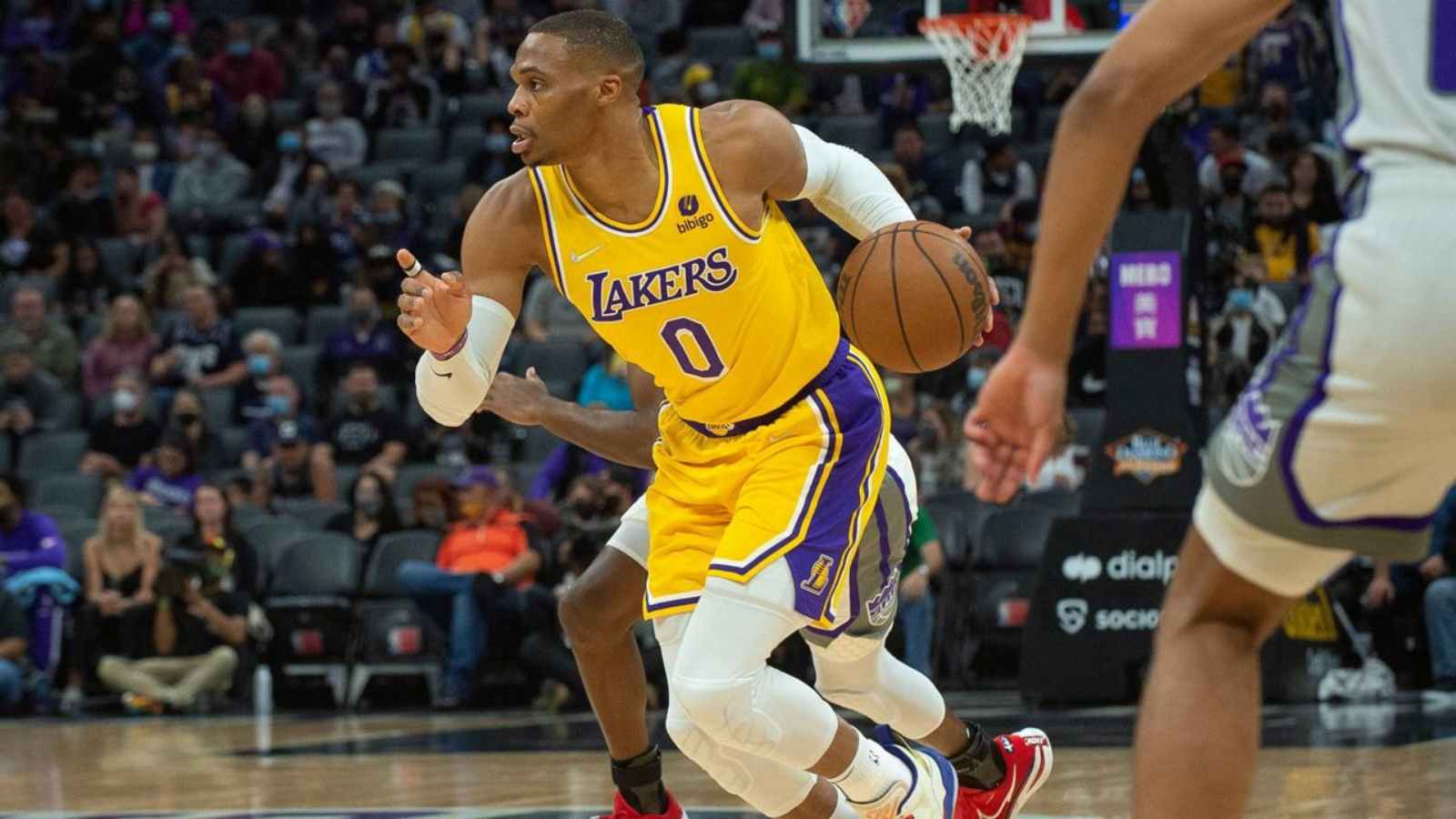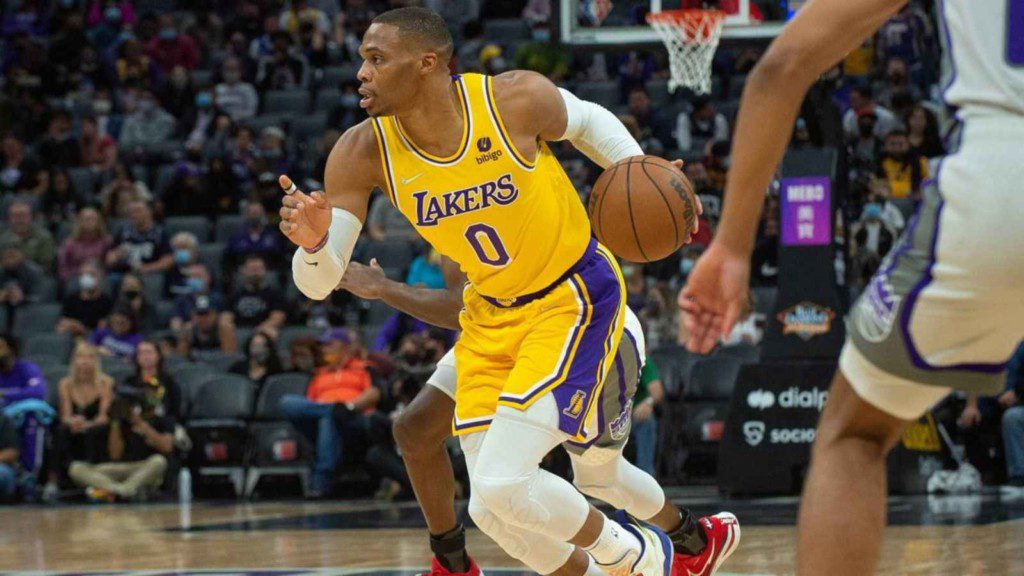 LA Lakers won their third consecutive match at home and Westbrook scored 19 points, 7 rebounds, and 2 assists. But his zero turnovers after six-year was the ultimate highlight of the game. Therefore, when reporters asked about zero turnovers, he gave a curt reply during the post-game conference. Westbrook said, "Just making easy reads, I'd rather get shots at the basket than turn the ball over."
In the previous match against Minnesota Timberwolves, Westbrook gave 9 turnovers which might have changed the result of the game in the Timberwolves favors, but LeBron James' exceptional game saved LA Lakers in the end. Talking about this Westbrook in the post-game press conference said "My game, you know, is fine."
Further, Russell Westbrook added, "My game is not predicated on shots or if I turn the ball over. Like, I miss some shots, that's part of the game. I'm allowed to miss shots. I can do that. Like any other player, I can do that. I can turn the ball over, too. I can do that. That's all a part of the game."
Also read: Tristan Thompson Delivers Roses Prior to Khloe Apology but "Would it…
Lakers Head Coach Frank Vogel praises Westbrook's zero turnovers
Westbrook has silenced his critics this time, and even LA Lakers head coach Frank Vogel praised the former MVP for his zero turnovers against the Kings.
He said, "Russ is really invested in this team. He's not always perfect but he really cares. He really wants to do the right thing. I was really proud of his bounce-back performance after having that high turnover night last game and coming out and having zero turnovers tonight. It was a great exhibit of ball security… It was a big part of the win."
Moreover, it is a good sign for the Lakers that Westbrook is playing zero turnover games for them and hopefully, he will continue that in his upcoming game against Atlanta Hawks as well.
Also read: "Appreciate greatness": JA Morant hails LeBron James after 31-point maestro in..