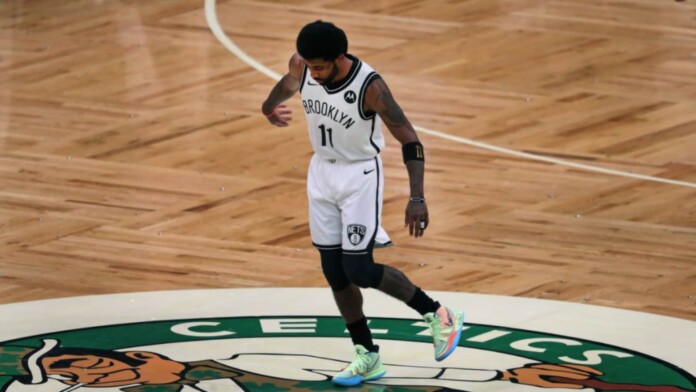 The Brooklyn Nets came to T&D Garden to play the 3rd game in the first round of playoffs. While Kyrie Irving was made his comeback to his former club, he was not greeted well. As Kyrie Irving stepped on the court, the fans came alive and booed him. This was an unexpected turn of events for the team. Kyrie Irving was booed heavily in his postseason return to Boston, the city in which he spent two seasons before signing with Brooklyn Nets. Uncle Drew had a hate/hate season with this club since his departure. The Brooklyn Nets lost game 3 to Boston under the huge pressure and crowd influence. However, Kyrie Irving's boo chants made it clear that fans were not ready to have him back.
It seemed to stay strictly basketball, but the Beantown faithful weren't shy with one word: Boo. Kyrie Irving was booed when he came out for warmups, again when he was introduced, and yet again when he first touched the ball. The Boston Celtics fans were elated to watch their team encroaching upon the score board. Coming off a deficit, the Celtics managed to pull off a great victory over Brooklyn Nets. But the fact that the crowd was overwhelming for Boston, Kyrie was under a lot of pressure from the negative chants.
Kyrie Irving struggles to score amidst crowd booing him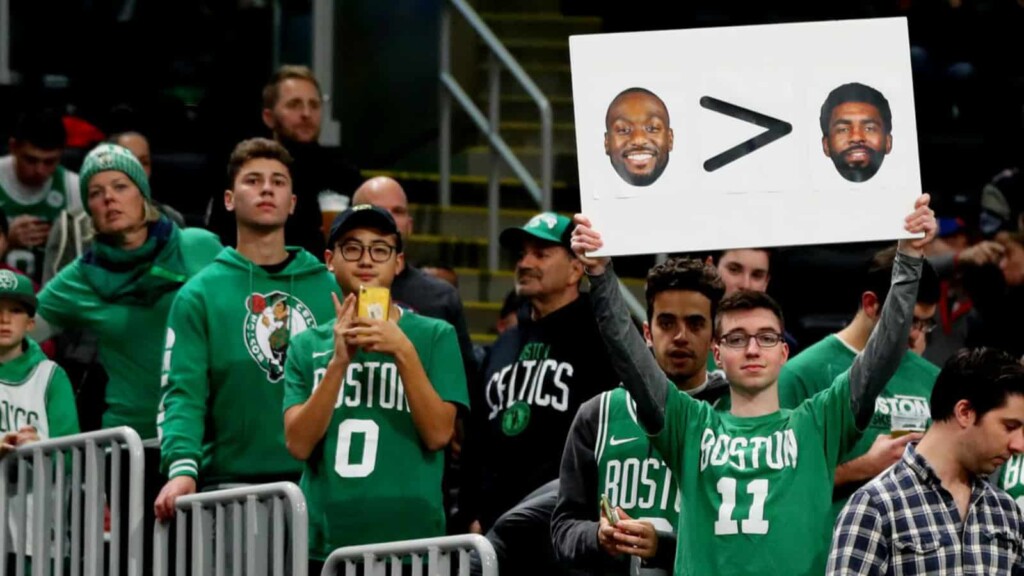 TD Garden cheered when he missed a shot in the opening minute, and then serenaded with a chant of "Kyrie sucks" roughly 90 seconds into the game. And, later, as an Irving foul on Marcus Smart in the third quarter was reviewed for flagrancy, well, they turned to a four-letter word instead. This was a major reason Uncle drew could not play with the same energy that we know of. He managed to score only 16-points coming off for 41-minute which is really a sad site for the Nets' fans.
Also Read: WATCH: Jayson Tatum cooks Kevin Durant with lethal spin move
Kyrie's racism comments were strongly rebuked by ex-Celtics player Kendrick Perkins, who said he never dealt with that in Boston and that 'everything is extra with Kyrie' on the Celtics' post-game show. Current Celtics Marcus Smart and Tristan Thompson seemed to back Irving's stance, which has been shared by a lot of athletes who have visited Boston. The negative reactions did not suit the skillful player and he had a break down at a certain point when the 4-lettered word echoed in the T&D Arena.
Also Read: WATCH: Luka Doncic and Patrick Beverley get into a scuffle after Luka Doncic thrashes Rajon Rondo