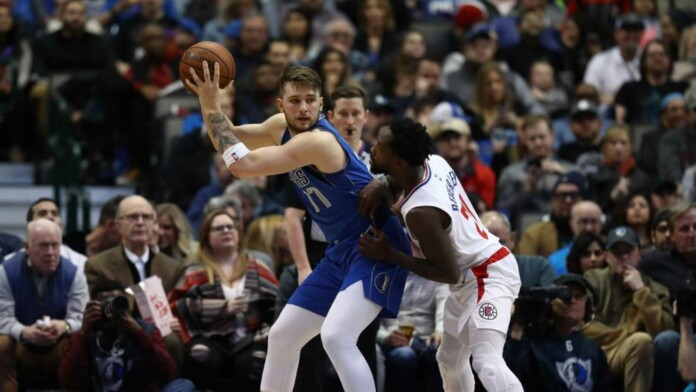 Los Angeles Clippers have been taking a huge toll on their playoff position. While Luka Doncic and the Dallas Mavericks have edged over the LA based franchise, they were 2-0 up in the series. The Los Angeles Clippers were sabotaging their games despite getting the lead. However, the Los Angeles Clippers did not wish it to happen in their 3rd game of the series. They were brimming with confidence coming out against Luka Doncic and co. During the 1st quarter itself things beefed up too much between Luka Doncic and Patrick Beverley. There were pushing and shoving all on the court.
Luka Doncic has been an absolute beast in the series so far. Continuing his form from regular season, the Slovenian single handedly put the Los Angeles Clippers on the floor. With his hefty moves and lethal crossovers, Luka Doncic has made the series all about him and the Dallas Mavericks. Going 2-0 up in the series, Dallas aimed to dominated the 3rd game and secure a huge advantage. Mavericks were throwing fire ball from the start. They went 11-0 in the first quarter even before Clippers could get on the board. However, the turn of events was very fortunate for the LA based franchise.
Luka Doncic shares beef with another Los Angeles Clippers player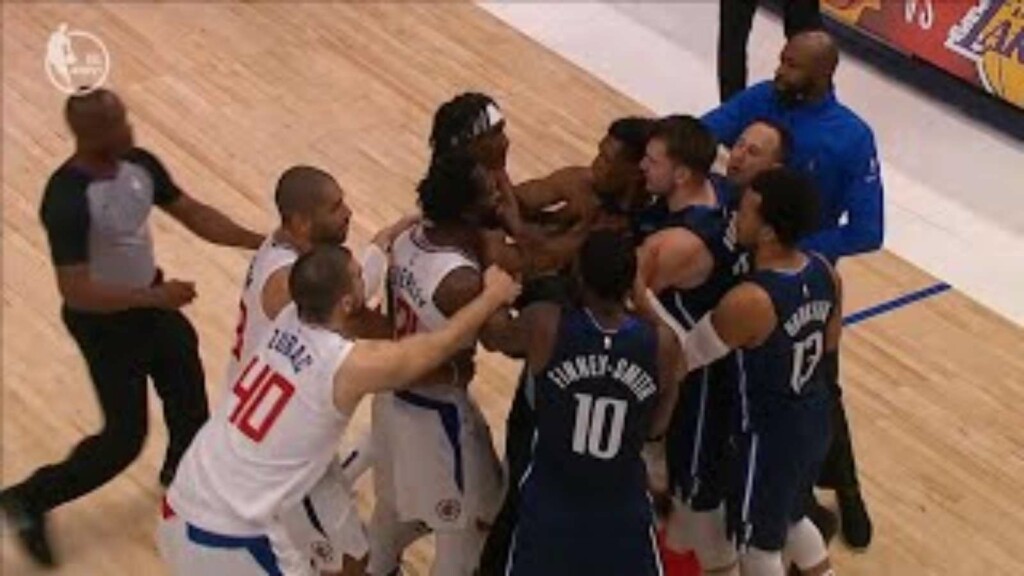 The Slovenian international already has issues with Marcus Morris Sr. that was evident from mocking him after poster. However, Luka Doncic went at Patrick Beverley after too much contact against Rajon Rondo. During the 1st quarter, Luka Doncic was running out of clock nd try to slide into the paint. But Rajon Rondo stood firm to get the contact which ultimately was a charge. After the whistle, Luka kept on going towards the ring as Patrick Beverley came into the picture. He wanted the ball out of Doncic's hand but Doncic kept dribbling it. Later while moving back, Doncic swung his hand when Pat reached for the ball that angered Beverley.
Also Read: Watch: Jason Tatum slam 50-points to shock Harden, Durant, Irving led Nets
Patrick Beverley did not like the unwanted contact and went straight back at Luka Doncic. While Doncic still dribbled the ball, he was just not ready to give the ball away and dribbled it back to Mav's court. Patrick Beverley who is known for his aggression was seen submissive as he raised both of his hands to avoid any kind of unwanted fouls coming his way. However, concerns for Luka Doncic has been very high lately. The young blood is going against a lot of players and making huge statements with his gestures. As the 3rd game closes down, it will be very exciting to see if Mavs extend their lead or Clippers make any sort of comeback.
Also Read: NBA 2021 Playoffs: Key games to not miss this week