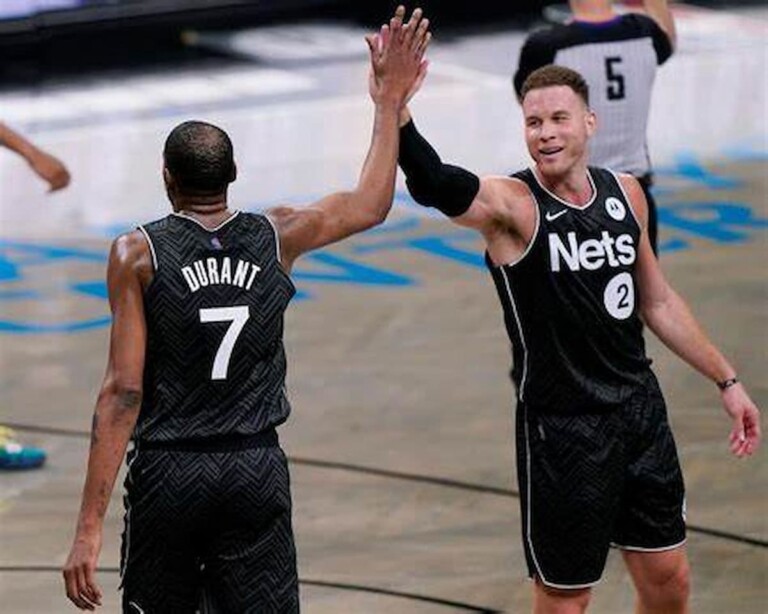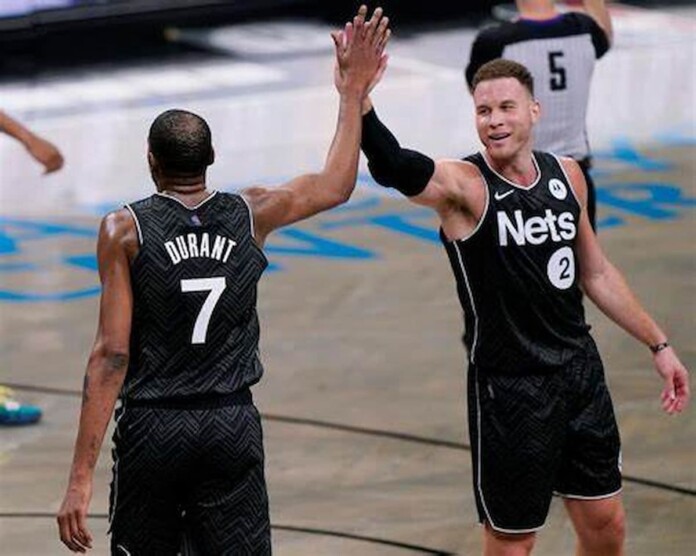 As far as the Brooklyn Nets season goes, they have had an exceptional run so far leading the Eastern Conference for a good amount of time and now battling it out with the Chicago Bulls. They are second in the East with a record of 27 wins and 15 losses.
They had recently brought back point guard Kyrie Irving who was banned from playing games after refusing to get vaccinated. The league had eventually agreed to curb the rules a little bit allowing him to join the team on road games with a possibility of returning on home turf soon. It seems like the Nets have a solid shot at winning the title, or do they?
Kevin Durant expected to miss games until the All-Star break
During the second quarter of the Brooklyn Nets vs New Orleans Pelicans game, Kevin Durant was on defense as the Pelicans were on a fast break. Teammate Bruce Brown had tripped into Durant's knee on collision causing it to stretch in a very awkward direction.
NBA insider Adrian Wojnarowski shared an update via Twitter with an image on the medical update. The notice stated," Following an MRI this morning, Kevin Durant was diagnosed with a sprained medial collateral of the left knee. The injury occurred during the second quarter of Saturday's game vs New Orleans. Durant is expected to return to full strength following a period of rehabilitation. Updates his return will be provided as appropriate."
Wojnarowski said according to inside sources, the Nets forward is expected to miss four to six weeks of playing time due to rehabilitation. This would be just in time for the All-Star game as it is scheduled to take place on February 24th, 2022 at Cleveland.
Kevin Durant ranked third in the league for the Most Valuable Player Award as he leads the league in scoring with an average of 29.3 points per game followed by 7.4 rebounds and 4.2 assists along with it. Durant was the reason why the Nets were able to hold it together in the absence of Kyrie Irving. For the Nets, 11 out of the next 14 games before All-Star break are road games meaning they will have Kyrie Irving and James Harden to lead them while he rehabilitates.
Twitter reacts to Kevin Durant's injury versus New Orleans Pelicans
If the worse comes to worst, Kevin Durant will miss his second All-Star game in a row. Last year he had the most votes coming out in the Eastern Conference making him the team captain. The odds this year are the same but its fate depends on how well the injury ages.
Take a look at a few fan reactions to Wojnarowki's tweet
Also read:"Giannis Antetokounmpo is the man in NBA now" Charles Barkley regards Milwaukee Bucks marquee as the face of league
Also read:"Imma back you up" James Harden gives reassurance to Nets fans after Kevin Durant injury concern looms over