RJ Barrett banked a three-point game-winner against the Boston Celtics to secure the win for the New York Knicks on Thursday night. The Knicks defeated the Celtics 108-105 to improve their record to 19-20 for the season.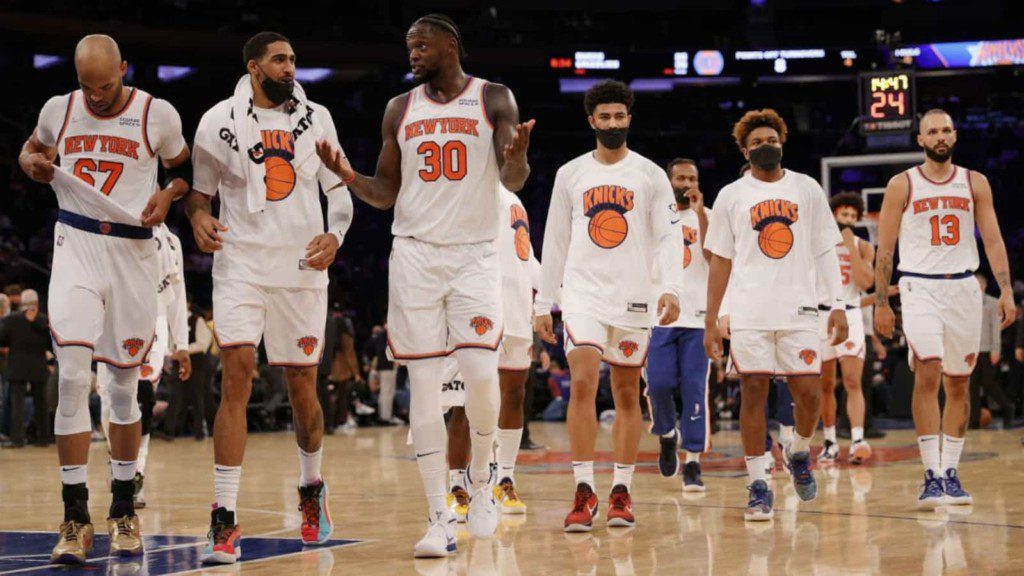 The New York Knicks struggled throughout the game always getting beaten to the punch. They were down by as much as 25 points late in the 2nd quarter. They were able to cut that down to 16 by the end of the first half, trailing 47-63. By the end of the 3rd quarter, they were still down by seven, 77-84.
Also read: LeBron James rips Wizards Commentators over Kevin Porter Jr. 'Trigger' comment
It took an offensive rally plus a defensive lockdown for the Knicks to be able to come back late into the 4th quarter. With 4:04 remaining in the 4th quarter, Evan Fournier made a 22-foot jumper to tie the game 96 apiece, off the assist from Immanuel Quickley.
Also read: "Only starting to embrace his GOAT tag"- LeBron James ties Michael…
From thereon, it was a back and forth game until the last 1.5 seconds left on the clock and the score was 105 apiece. The Knicks had the ball to be inbounded. Alec Burks passed the ball straight to RJ Barrett who made a 25-foot highly contested three-pointer, which banked in, taking the Knicks ahead 108-105 at the buzzer.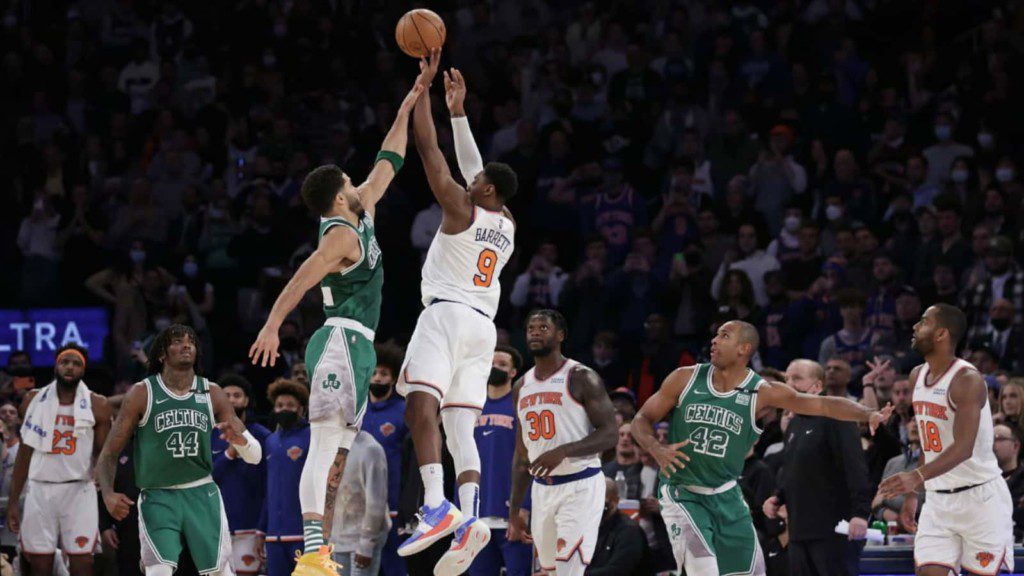 The sophomore RJ Barrett had 13 points, six assists for the night to go with the buzzer-beater three-pointer. Evan Fournier had a career night with 41 points, Julius Randle had 22, and RJ Barrett had 13 for the night. Immanuel Quickley also chipped in with 16 off the bench. Fournier was the star of the night being +18 for the Knicks in the game.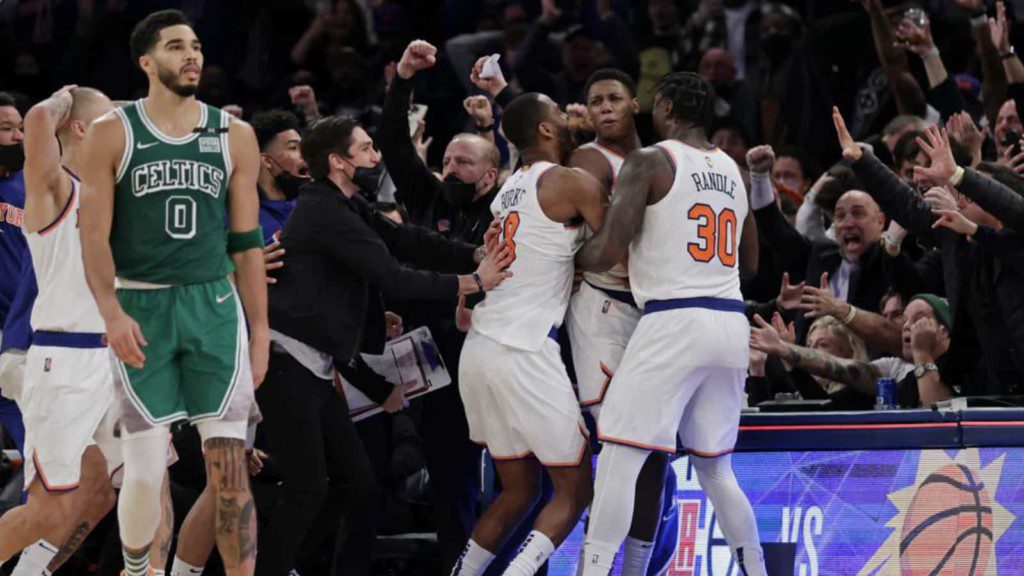 For the Boston Celtics, Jayson Tatum had 36 points, nine assists, and went 12-21 from the field. Jaylen Brown had 16 points, while Marcus Smart had 14 for the night. Dennis Schroder contributed with 20 points off the bench. Another impressive performance was from Robbie Williams III, who blocked seven shots today.
Twitter reacts to RJ Barrett's Buzzer-Beater
Barrett is not having a good season as far as his shooting is concerned. Although he is shooting 32% from threes, down by eight percentage points season over season, he came through when his team needed him the most. This is how Twitter reacted:
Also read: Jusuf Nurkic send a cryptic message to Tyler Herro after an…