Dennis Rodman may be the most fascinating and amusing person in the world due to his unique lifestyle, which has been highlighted by riches, celebrity, and sensual women. Dennis had a troubled childhood despite the fact that he is now considered as an NBA great.
One of the weirdest NBA players in league history is undoubtedly Dennis Rodman. Be it turning up in a bridal gown, constantly changing his hair color, or sporting unusual makeup. There isn't much that Rodman hasn't accomplished and f or significant stretches of his career, the Hall of Famer struggled with instability both on and off the court. On the floor, Rodman occasionally displayed his volatile attitude, which impacted his life outside of basketball.
He needed to forget the trauma he had been exposed to as a kid, from growing up without a father to spending a night in jail. In an interview, he claimed that, as a young teen, his relatives would force him into fights.
Also Read: "You don't mess with Jeff Bezos" Shaquille O'Neal believes the Phoenix Suns have solid contenders for new ownership
Dennis Rodman and his legendary basketball prowess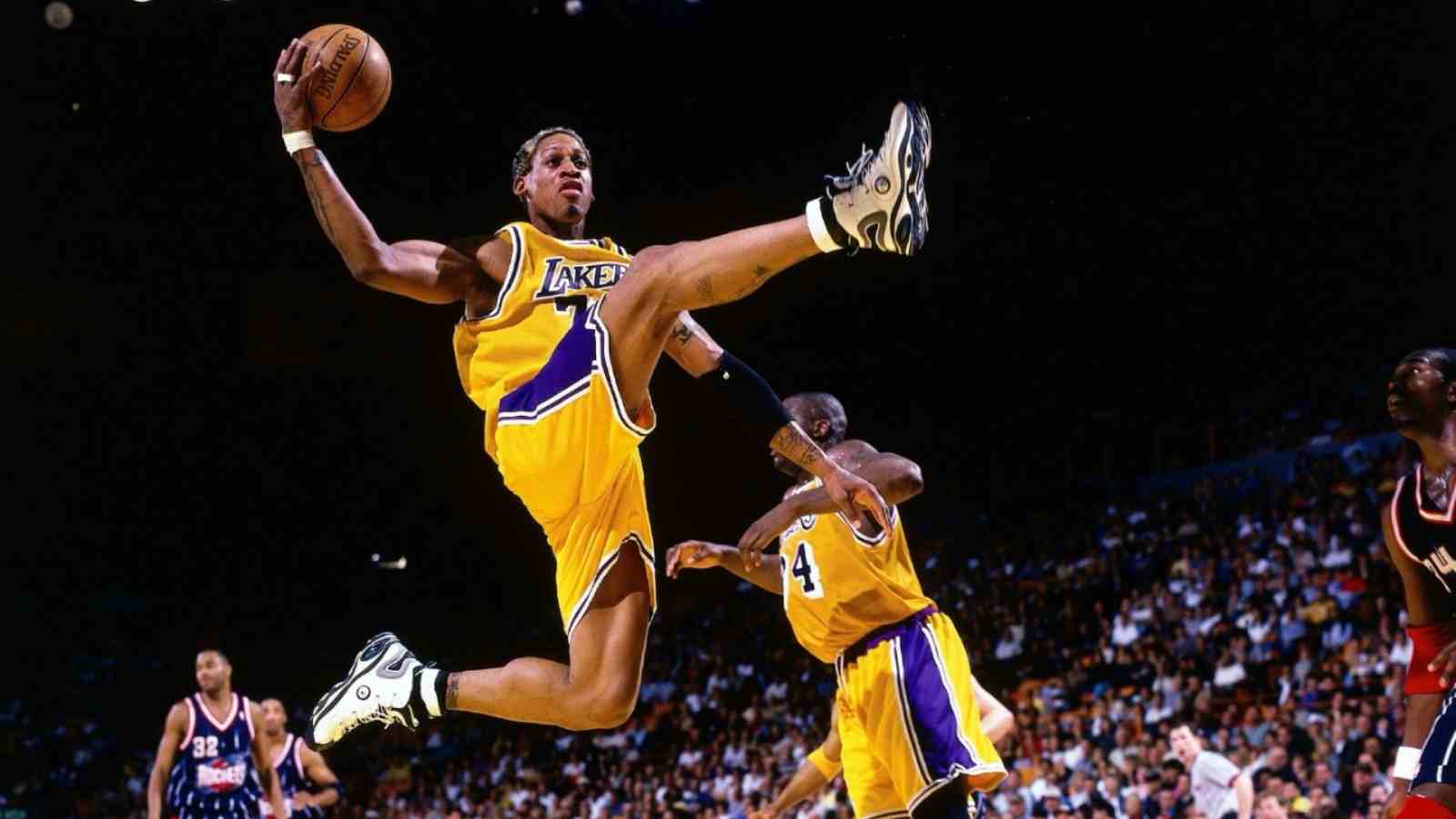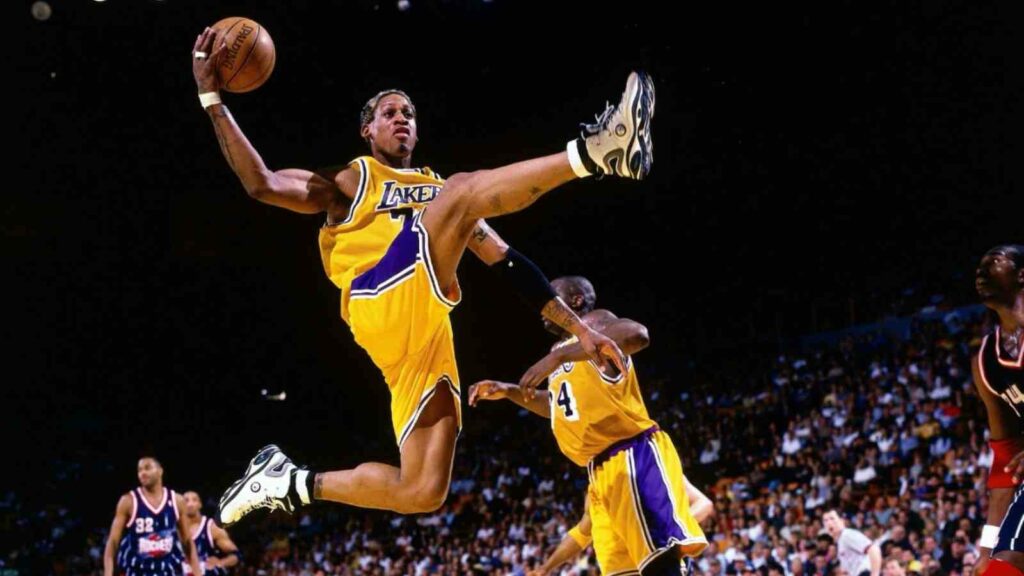 Dennis Rodman will always be remembered as a remarkable rebounder, despite the fact that he may have acquired more celebrity status for his theatrics off the court than on it. At barely 6'7″, "The Worm" overcame standards for players his size, making the NBA All-Defensive First Team seven times and winning the NBA Defensive Player of the Year Award twice. He led the league in rebounds per game for a league-record seven straight seasons, making him probably the best rebounding forward in NBA history. He was the leading rebounder in the game from 1991 to 1998. He also amassed some amazing double-digit rebounding averages when playing for the Lakers and Mavericks in the latter stages of his NBA career.
Dennis Rodman fit very well with Michael Jordan and the Bulls because he didn't want to play offensive basketball. When Rodman arrived to Chicago, Jordan, Scottie Pippen, and head coach Phil Jackson were in command of the Bulls. They worked as a team to create a 72-10 record in 1995–96, the first year of their second "three-peat" of that decade. He earned two titles with the Detroit Pistons before joining the Bulls. Rodman was more than just a talented rebounder because of his extraordinary vision and natural basketball knowledge; he was a hassle that most opponents had to manage with every time he was on the court.
Also Read: "You don't talk" Shaquille O'Neal fires back at Ben Simmons after being called out publicly
Rodman and his childhood filled with violence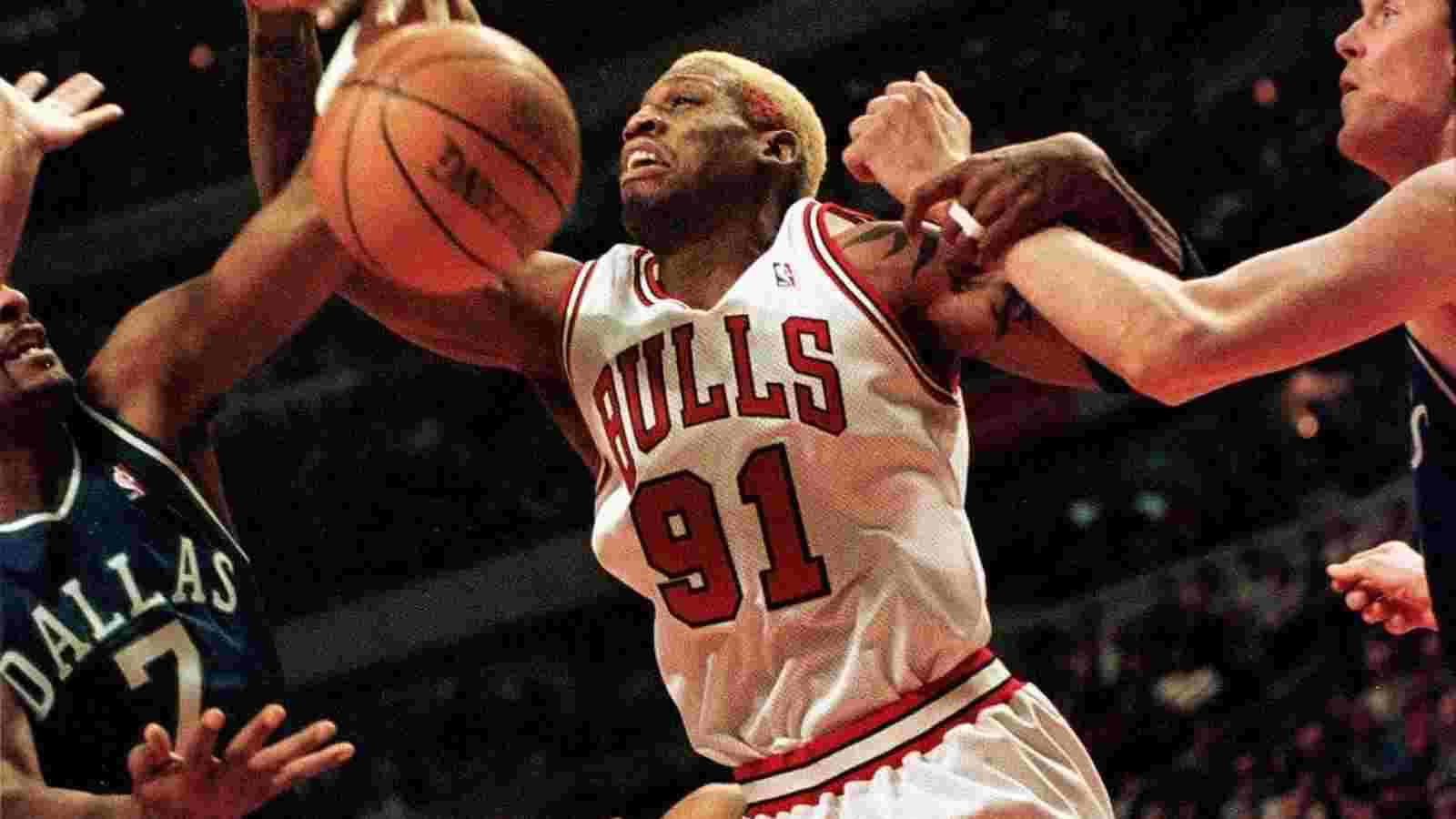 Rodman reflected on a couple incidents from his troubled background during an interview with Sean Kim. The hall of famer claimed that his uncle and cousins frequently made fun of him for the way he dressed. He said that because he hung out with ladies, they would make fun of him and call him names. Rodman stated: "I think my cousin grabbed me one day, 'we're gonna make you fight these two guys, see what counts. If you're a man or you're a girl.' They used to take me out there all the weekends and try to make me fight guys." He then added: "But I never fight anybody and they said 'I guess you're not effeminate.'"
It's incredibly heartbreaking to learn that Rodman had this kind of emotional distress when he was a child, but thankfully he made the right decision and focused on basketball. He claimed that joining the league gave him purpose and helped him see the big picture of his destiny. It's accurate to say that Dennis Rodman had a terrible childhood. But because to his basketball prowess and determination to lead an identity existence, he was able to bounce back from his devastation. But Rodman's behaviors were usually frowned upon by society.
Also Read: "Why is this publicized?" Stephen A. Smith reveals league's DISGUSTED reaction to Ime Udoka's scandal
Also Read: "I looked at girls like a father figure" Dennis Rodman admits Women's sway on his adolescence
Do follow us on Google News | Facebook | Instagram | Twitter