The Kyrie Irving situation has transcended the boundaries of the NBA and has become a topic for discussion for not only the basketball world but many communities. Former NBA players like Charles Barkley and Shaquille O'Neil have spoken against Kyrie for proliferating antisemitic beliefs. Several newspapers and magazines have reported the story about Irving's controversy. Other celebrities like Howard Stern and Nick Cannon have also spoken about the situation. It seems that perhaps the situation in Brooklyn has stirred a debate amongst many in the American community. 
Irving has not only drawn criticism from the NBA community but from other non-NBA communities as well. Charles Barkley and Shaquille O'Neil called out Kyrie Irving and remarked that he is an "idiot" for his behavior. Earlier this week, Howard Stern who is himself a Jew, on his radio podcast, remarked, "This Kyrie Irving is a complete douchebag. I mean what a f***ing … you know he's a flat earther? He's a douchebag."
Although Irving has issued an apology for sharing a link to the film that had antisemitic sentiments in it. Several NBA analysts ripped Kyrie for refusing to apologize when he was given a chance. But since the Nets released the list of terms, several people within NBA and non-NBA have been critical of the organization for being extreme.
Also Read: "A greater impact than Tiger Woods on minority community," Howard University women's golf coach commends Stephen Curry's charitable activity
Nick Cannon does not believe Kyrie Irving is antisemitic and says the Nets are dehumanizing him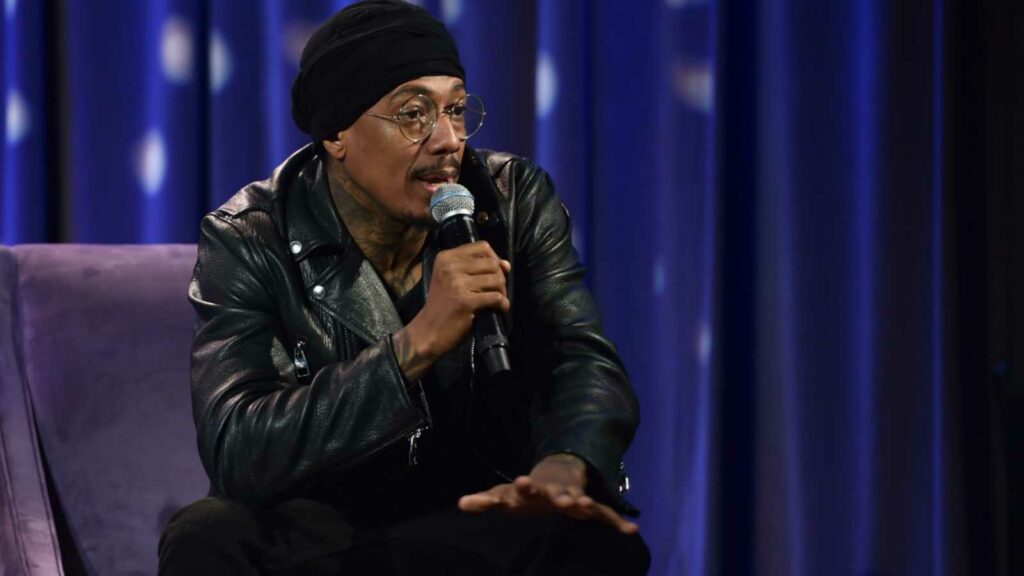 Actor, TV host and comedian Nick Cannon did not appreciate the Nets issuing Kyrie Irving the list of 6 terms he should fulfill in order to return to the team. Strongly condemning Nick called the Nets' actions "dehumanizing" and also related it to the slave practices. Speaking with Jonathan Greenblatt, the CEO of ADL (Anti-Defamation League) on the "2 Hate Or Not 2 Hate" podcast episode, Cannon said, "I can wholeheartedly say, I know Kyrie Irving is not antisemitic."
According to Cannon, what Nets are doing with Irving is like Buck Breaking where "the slave master brings the buck, the one that gets out of line, so all the other slaves would see lash after lash to set an example, this is what you must do to fall in line." Accordion to Cannon, "In the same statement as those are the tropes that dehumanized Jewish people, the (the Nets are doing) same Buck Breaking." Drawing from the Buck Breaking premise, Cannon believes, "When we see the six things that Kyrie must do to get his job back, that's dehumanizing."
Fans react as Nick Cannon rips Nets for "dehumanizing" Kyrie Irving over antisemitic controversy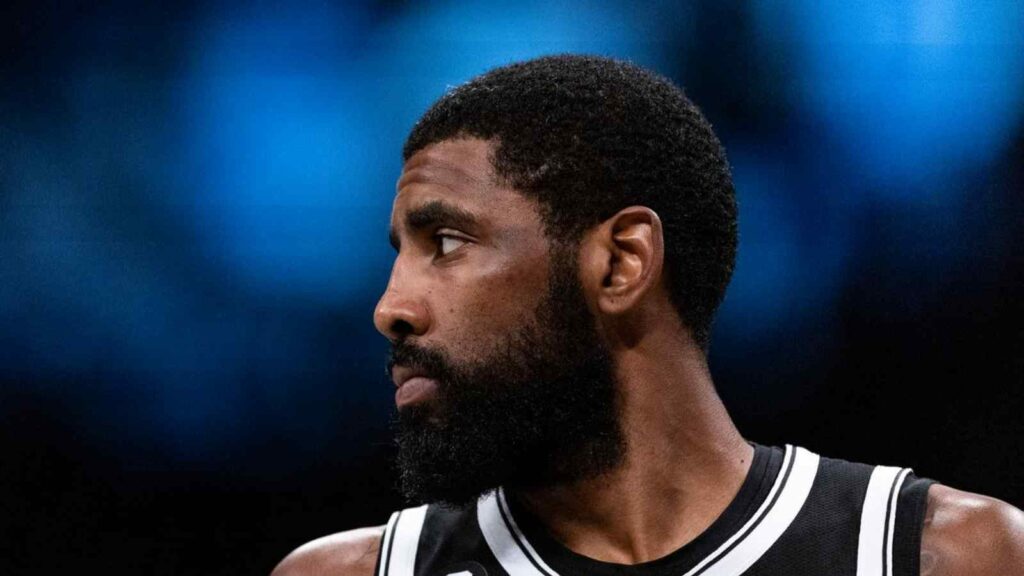 Irving's name lately has been related to Kanye West and Donald Trump. With time the controversy is drawing reactions from different communities all over the US. After Kyrie issued an apology statement to the Jewish communities many reacted strongly against the terms of Kyrie's return. However, Nick Cannon's statement drew a large number of reactions from social media. Find those here below: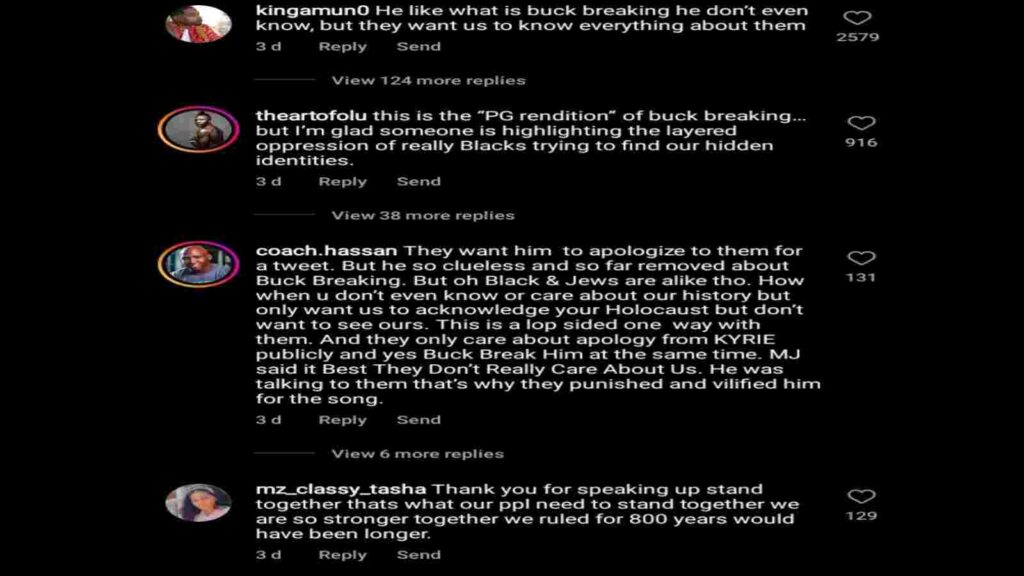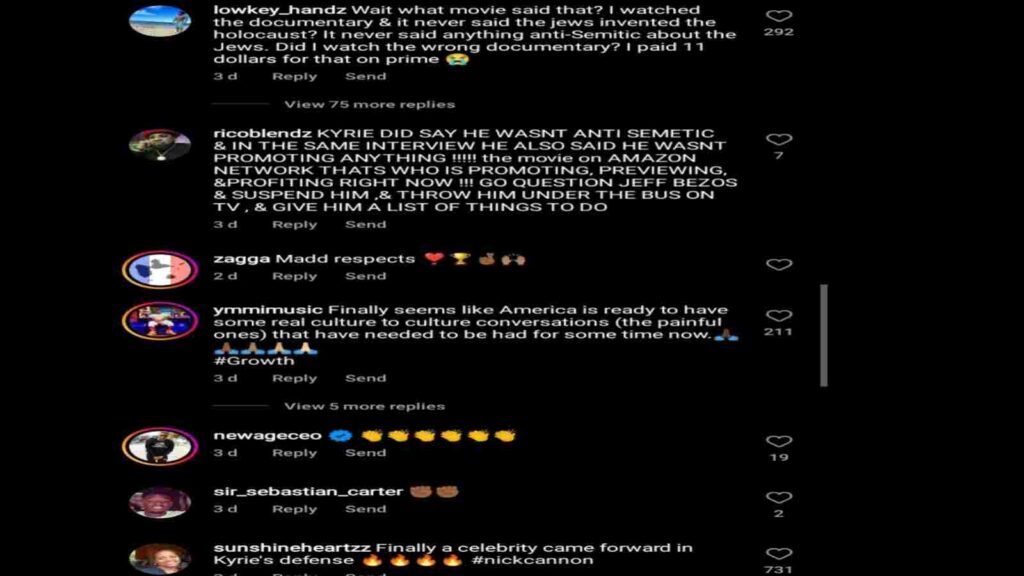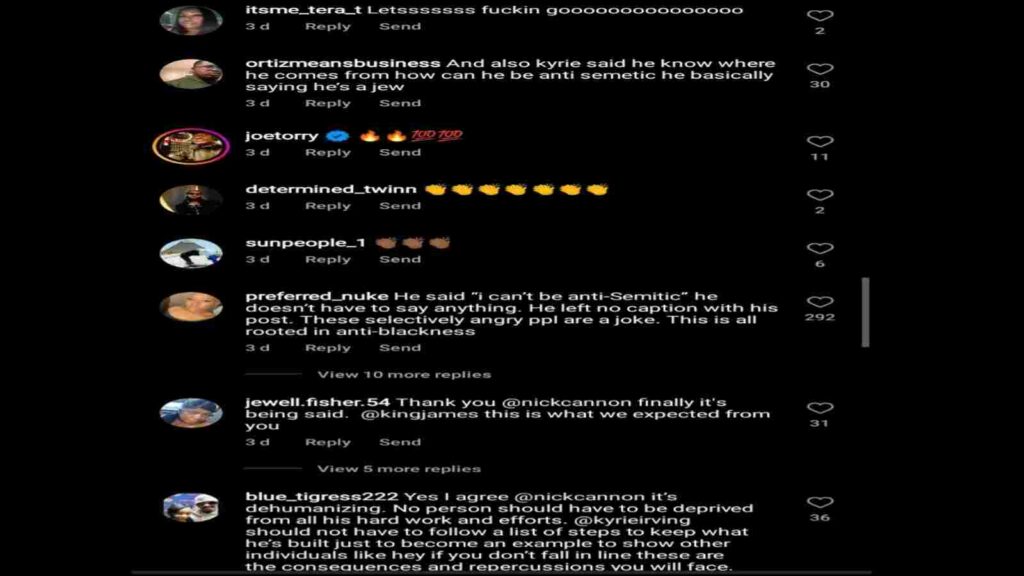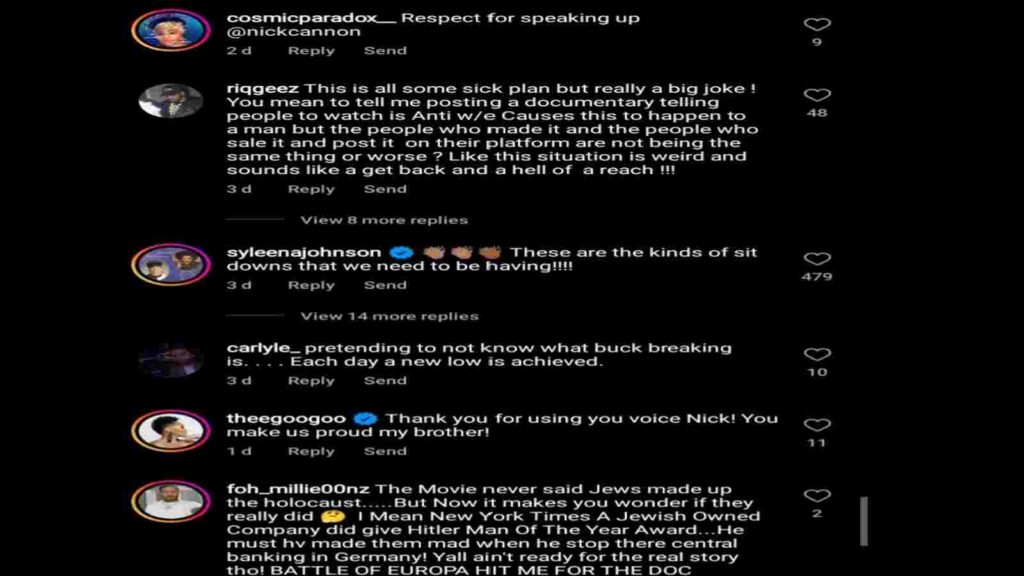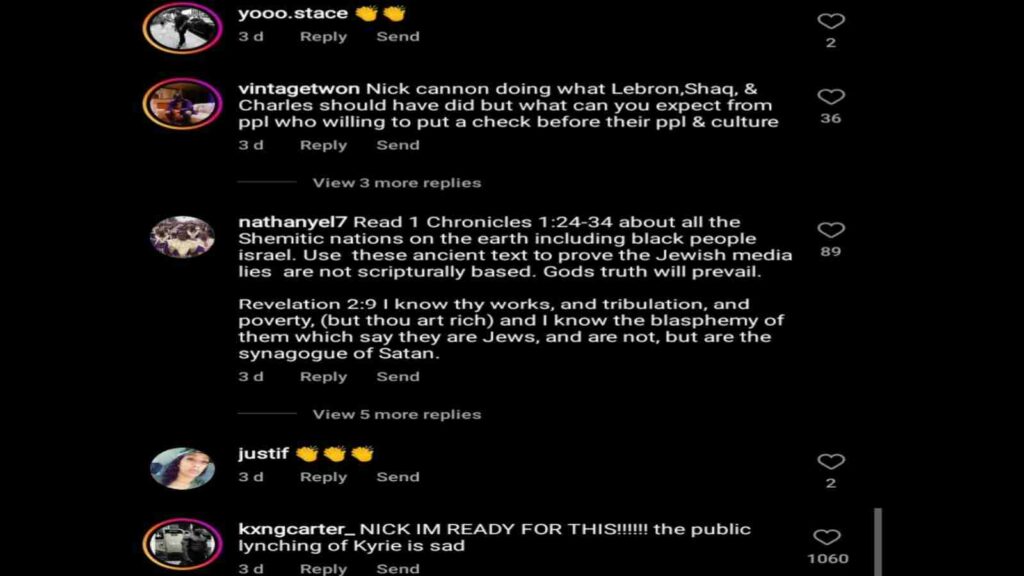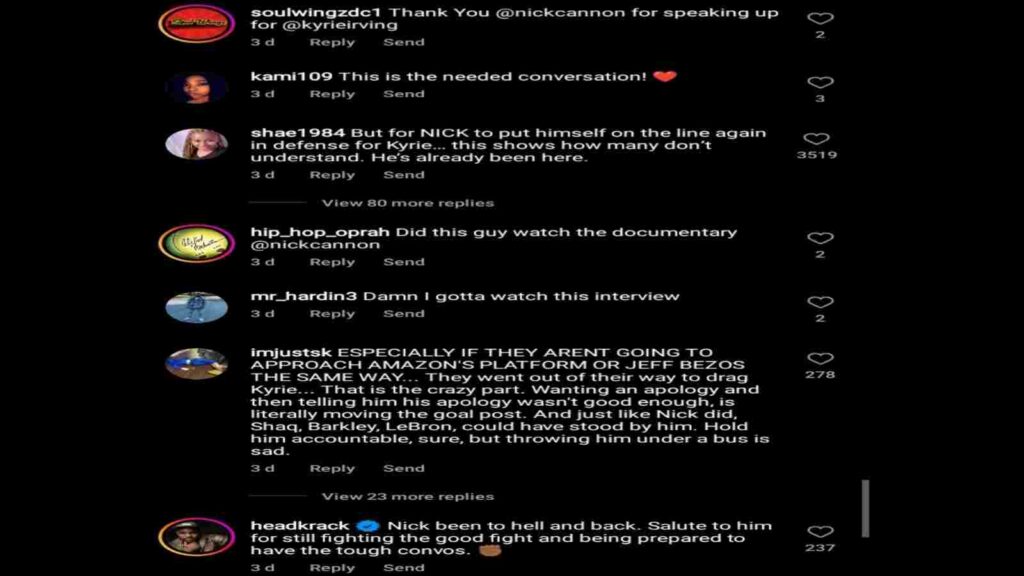 Kyrie was suspended for at least 5 least games with 6 terms that he needs to fulfill before returning to the team. Irving has already been out for 4 games so far and the Nets are 3-1 in his absence. The Nets' decision regarding Irving after 5 games remains to be seen.
Also Read: Dwight Howard's NSFW reason why he still believes in Lakers
Also Read: "No more a Superman" – Twitter reacts to Dwight Howard missing the potential Dunk of the year
Do follow us on Google News | Facebook | Instagram | Twitter