Dwight Howard had a season-best performance tonight against the Sacramento Kings. Howard scored 14 points and grabbed 14 rebounds, of which seven were offensive rebounds. He also had two steals and three assists. However, what got everybody talking was instead a missed dunk by Howard that could have been candidate for the Dunk of the Year.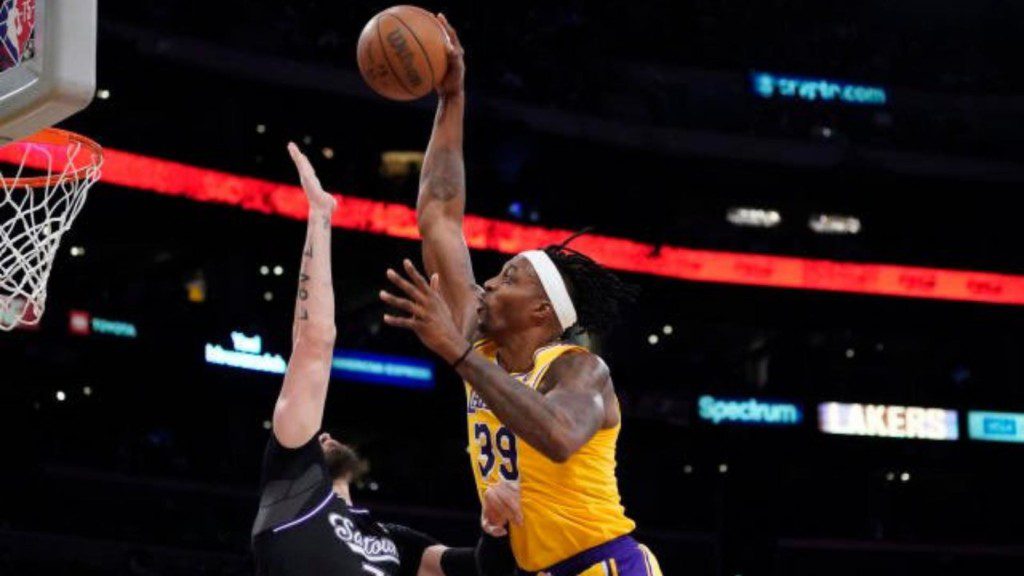 The Los Angeles Lakers won their 3rd straight game on Tuesday night, this one coming against the Sacramento Kings. The Lakers move one game above .500 with a season record of 20-19. Sacramento Kings are 10th in the Western Conference with a 16-23 record.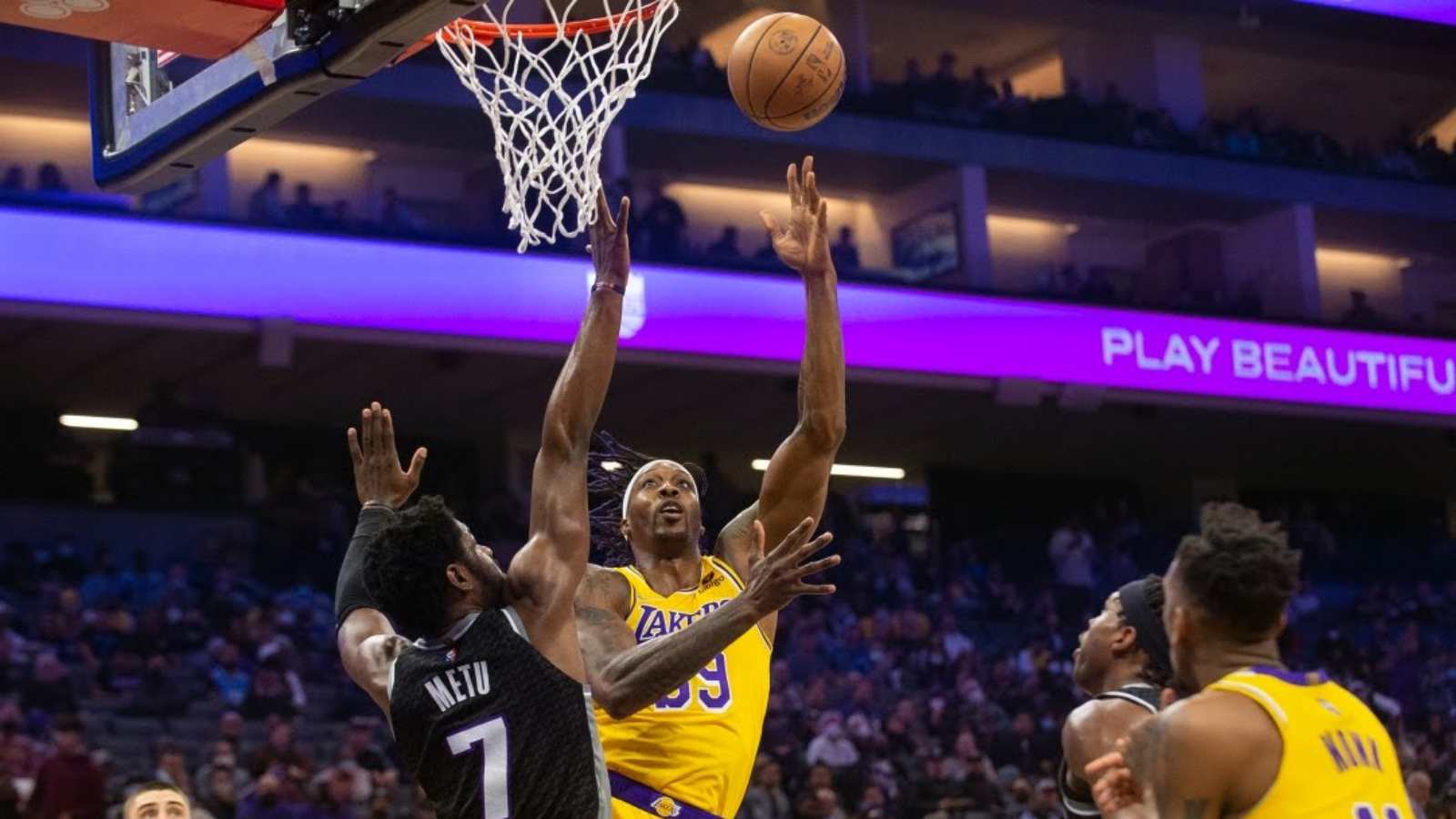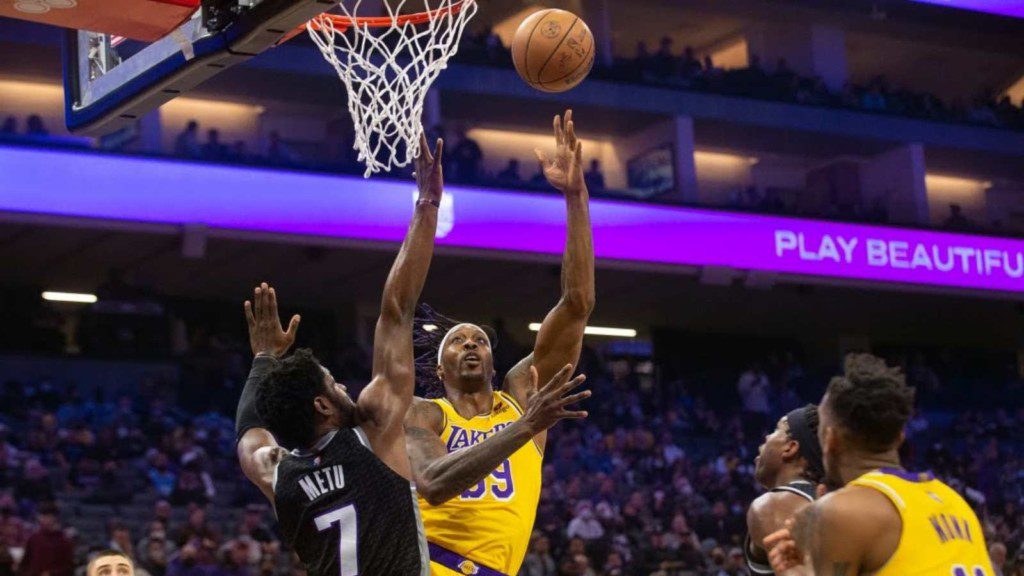 For the Los Angeles Lakers, Malik Monk added 24 points, drilling in six three-pointers. Russell Westbrook added 19 points, going 7-19 from the field. It was a surprising performance from Westbrook as he had zero turnovers in the game. This was his first zero turnover game since March 14, 2016. He was +17 in the game, the highest for any Laker player in the game.  
Also read: "What I do is underappreciated"- Patrick Beverly claims that because of…
For the Sacramento Kings, their star player De'Aaron Fox scored 30 points and had six assists for the game. Buddy Hield had 26 points for the night, which included seven three-pointers.
Twitter reacts to Dwight Howard's dunk fail
With about five minutes into the 2nd quarter, the Los Angeles Lakers had possession of the ball. Malik Monk tried to drive to the rim to finish and score. He changed the plan seeing the defense and diverted. Dwight Howard cut in, driving into the paint as Monk threw him a lob pass. Howard was successful in catching it mid-air but unfortunately hit the rim and blew away the dunk. 
Also read:  'He is a special talent': James Harden calls out Kyrie Irving…
Howard has played 29 games this year, starting six of them. He is averaging 5.8 points per game and 5.6 rebounds per game, including 1.8 Offensive rebounds per game, playing 15 minutes per game this season.
Also read: "I admire how he played for one franchise throughout his career":…