On Wednesday evening, the Atlanta Hawks thrashed the Phoenix Suns 132-100. The team's season-best effort was unquestionably delivered in that game. They scored the fifth-most points in a non-overtime game this season and allowed the fifth-fewest points this season. With five Hawks players scoring in double digits, the offensive effort was well-rounded. The team's 57% field goal and 3-point shooting were higher than usual. In contrast to their fourth-best 38.4% season average, Atlanta's defense held the injured Suns to a dismal 14.3% from deep.
In some analysts' eyes, Atlanta's decisive victory on the road Friday night represented the team's final unification into a whole greater than the sum of its parts. Others think it was a trap game for Phoenix because they were set to leave on a five-game road trip. And it was also made worse by their awful outside shooting, which was an anomaly in statistical terms. Not to mention that Phoenix was missing Landry Shamet, Cameron Payne, and Devin Booker. Chris Paul had a terrible night as well and is facing harsh criticism for his play on social media.
Amid all the trolling, Atlanta Hawks to added to the party by sharing a moment of the game where a Suns' player hit a 3-pointer and cut the deficit to 41 points. Such a margin is almost never heard of while playing against a championship-contending team such as the Suns. They tweeted a picture that read, "Hits a huge 3 to cut the lead to 41."
Related: NBA fans slam referees following their "gut-wrenching" and "sleepless-nights" apology after LeBron James foul fiasco
How did Dejounte Murray and the Hawks destroy the Suns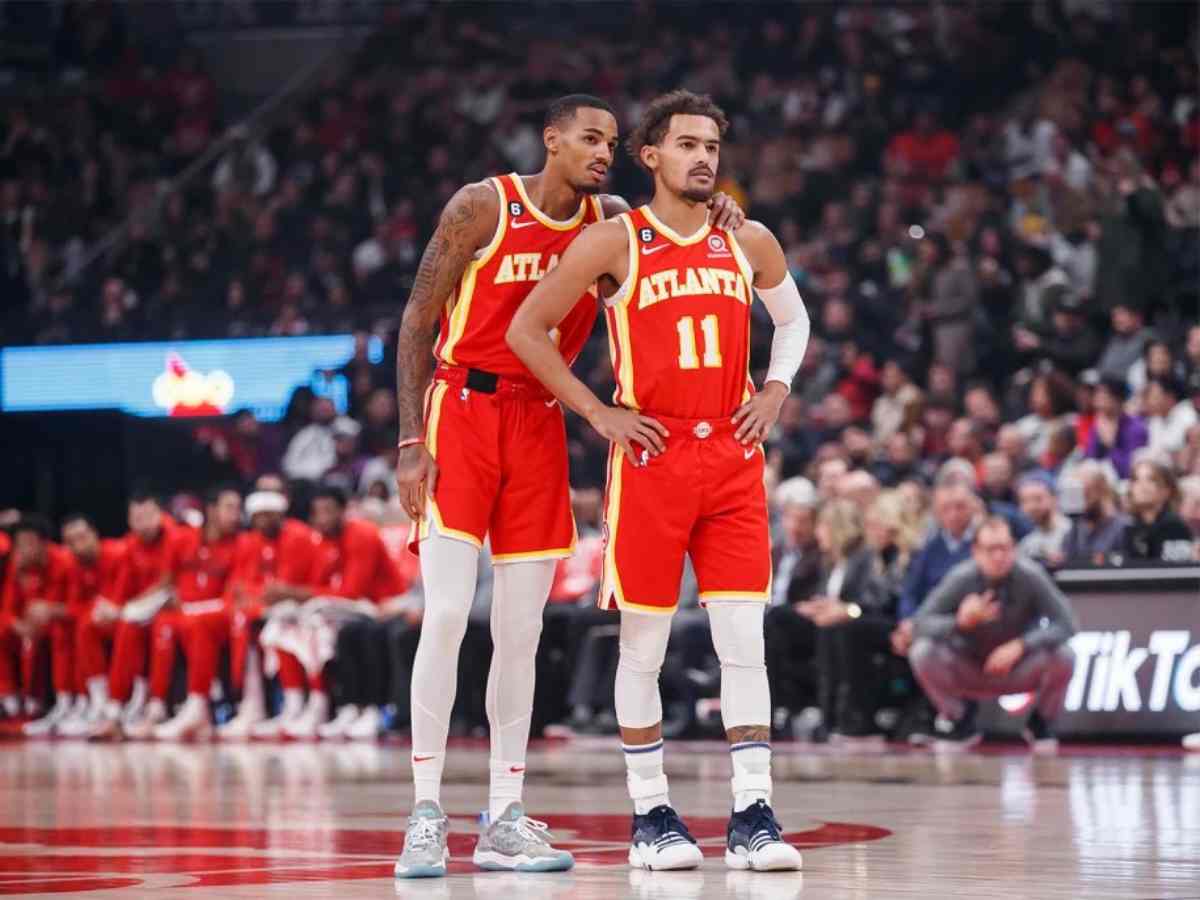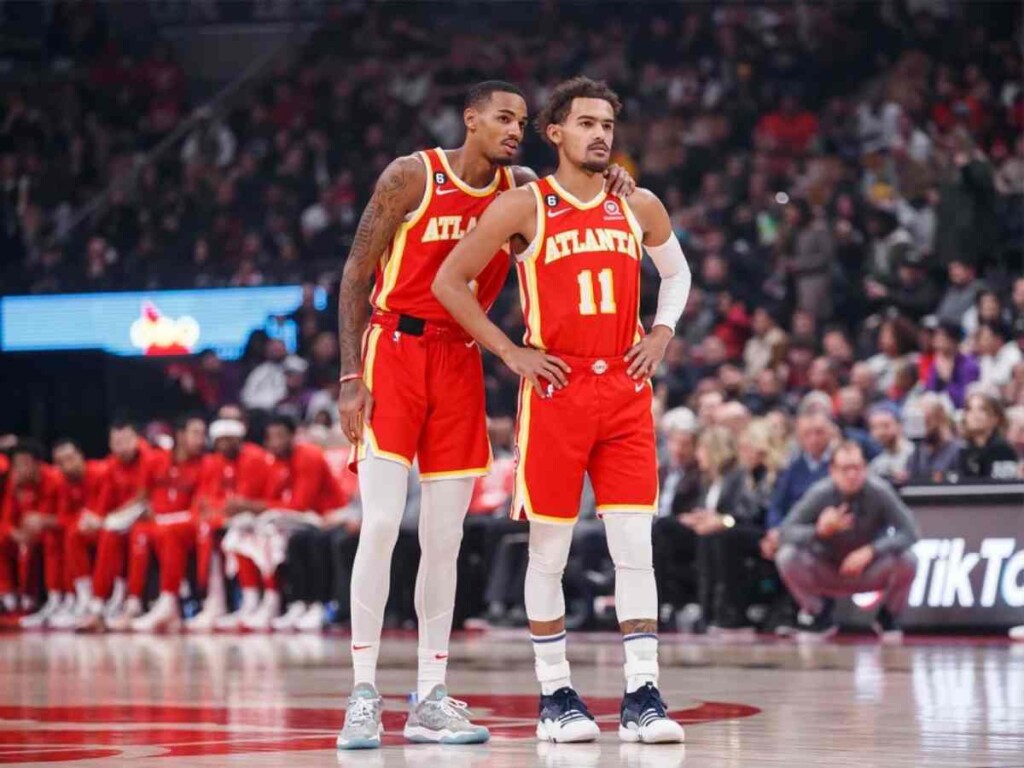 The Atlanta Hawks defeated the host Phoenix Suns 132-100 on Wednesday night thanks to Dejounte Murray's 21 points, eight assists, and six rebounds. In his first game back after a one-game absence due to an ankle injury, Trae Young added 20 points and 12 assists. Atlanta had a team effort overall and saw De'Andre Hunter score 15 points, Onyeka Okongwu 17 points, and Bogdan Bogdanovic go for 18 points.
While winning just once in their previous six games, the Hawks had leads of up to 44. Atlanta made 19 3-pointers, a season-high, shooting 57.6 percent from outside the arc (in 33 attempts). The Hawks made a great early start and never gave up the lead. They ended a two-game losing streak with this triumph, which was their third straight victory this season.
Early in the second quarter, the Hawks received a boost from their bench, which led to a significant run. In the quarter, it outscored the Suns' second unit 17-0, laying the groundwork for the team's lead to grow to 66-47 at the half. When they came out of the locker room at halftime, they didn't let up, and by the time the benches were empty, they had increased their lead to 43 points.
In Case You Missed It:
"I don't see records as personal accomplishments," Kareem Abdul Jabbar said he'll be around to cheer LeBron James once he breaks his All-Time Scoring Record
"Kareem had to go to college for 4 years," Charles Barkley believes LeBron James had a head start to take down Kareem Abdul Jabbar' All-Time scoring record
Do follow us on Google News | Facebook | Instagram | Twitter