Kyrie Irving is known for his incredible ball-handling skills. He is considered one of the best ball handlers in the NBA, known for his quickness and ability to create space with his dribbling maneuvers. He is also known for his famous "crossover" move, in which he quickly changes direction while dribbling to get past defenders.
On a recent episode of his Off Guard podcast, Minnesota Timberwolves point guard Austin Rivers praised Kyrie Irving."I think Kyrie Irving is the most beautiful basketball player to watch in terms of skill. He's the most enjoyable to watch," stated Rivers."I just think he has the sexiest game on the basketball court."
Throughout his career, Irving has been a consistent scoring threat and has been named an NBA All-Star six times. He is also known for his clutch performances and has hit several game-winning shots throughout his career. As of now, he is considered one of the top point guards in the league.
Irving spent the first six seasons of his career with the Cavaliers, including winning an NBA championship in 2016. He then played for the Boston Celtics for two seasons before being traded to the Brooklyn Nets in 2019.
Irving, who is in his fourth season with the Nets, is having one of his best seasons yet. He has averaged 27.2 PPG, 5.2 APG, 5.1 RPG, and 1.0 SPG in 37 games. He's also shooting 48.8% from the field and 37.6% from beyond the arc.
Related: Kyrie Irving seeks hefty $200 million contract extension, Nets ready to negotiate
Kyrie Irving, Brooklyn Nets goes 2-6 without Kevin Durant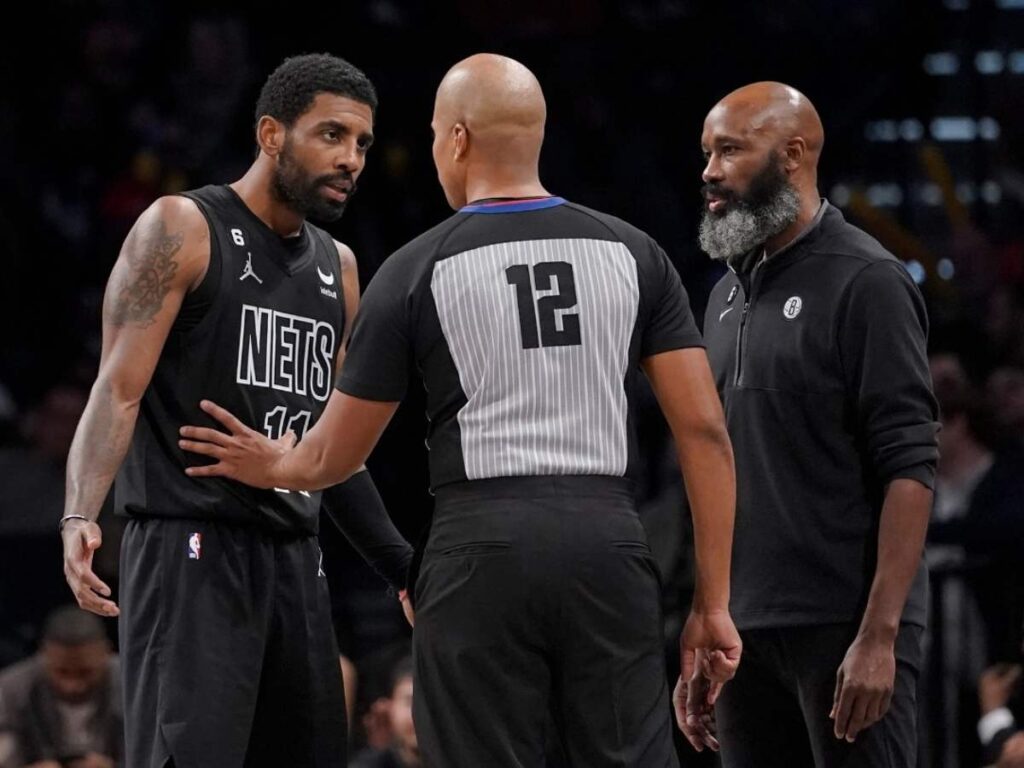 Kyrie Irving and Nic Claxton have stepped up, and the Nets' shooters have been reliable. However, the Nets' overall scoring has dropped from 114.6 points per game in their first 40 games this season to 112.8 points per game since Durant's injury, with six losses in eight games since Durant sprained his right MCL.
The Brooklyn Nets were defeated by the Detroit Pistons, 130-122, on Thursday night, and have now lost six of their last eight games to fall to 29-19 on the season, tied for fourth place in the Eastern Conference with the Cleveland Cavaliers.
Jacque Vaughn, the head coach, appeared to be disappointed, "The people who suited up, the people who played, the people who stepped on the floor had an opportunity to impact the basketball game for their teammates. That's the objective every single time we step on the floor. We were expecting to win tonight, that's the goal. "
In Case You Missed:
"They don't fu**ing matter to me," Kyrie Irving claps back on all his haters and doubters for 'first option-second
Kevin Durant Injury Update: 2x Champion is expected to return a few games before All-Star Weekend "if he's ready"
Do follow us on Google News | Facebook | Instagram | Twitter