The injury demons have continued to haunt Anthony Davis as he is once again ruled out for a long period amid the purple and gold making an attempt to rank among the playoff berths. While 'The Brow' has been exceptional for team, averaging 27.4 points, 12.1 rebounds and 2.6 assists per game, LeBron James and Russell Westbrook will have to take charge from the next matchup.
He missed only 3 games out of the 28 regular season contests, wherein he led them to victory single-handedly against top sides. Being one of the favorites to win the MVP accolade in this season, the eight-time All-Star has once again failed to keep himself healthy after a splendid start to his 2022-23 campaign.
As confirmed by Athletic's Sham Charania, Davis is expected to miss one month. For those who are unaware, AD suffered a foot injury in the first quarter against Nikola Jokic's Denver Nuggets while contesting for the ball on December 16.
Although he returned for the second quarter after receiving medical attention, his stiffness was visible in an 8-minute stretch wherein he could not score any points.
Also Read: "So tired of losing they decided to switch sports" -Fans troll LeBron James and Anthony Davis led Lakers for having fun playing Football despite…
What next for Anthony Davis after foot injury?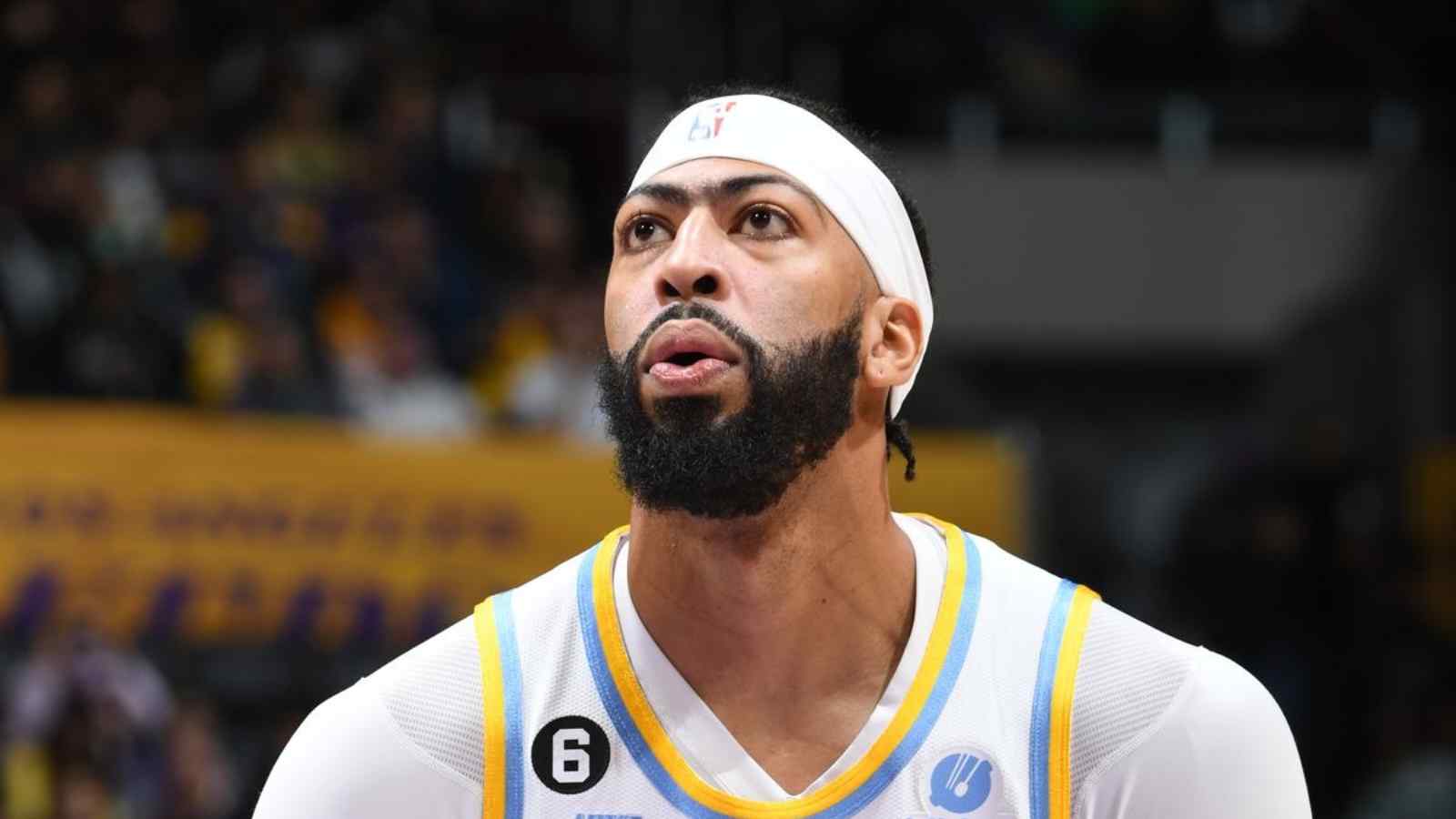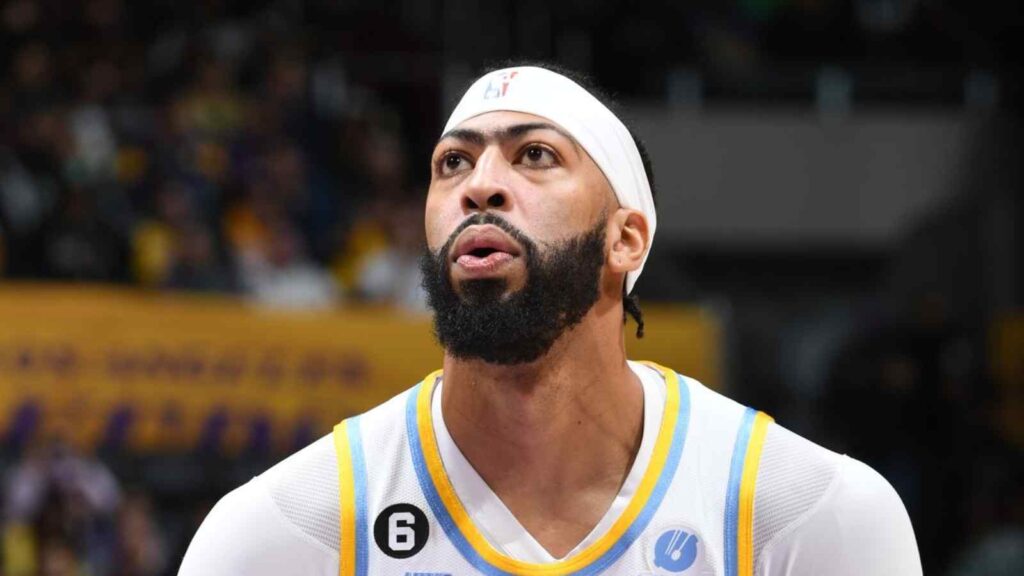 Safe to say – 'durability' has been a consistent problem for Davis for most part of his stint in Hollywood. Interestingly, AD has played only 76 games in the last two seasons combined. Moreover, his ankle or foot injury has even halted his growth in the 'big-men' league.
Emphasizing more on Anthony Davis' improved performance on the court, he had a nine-game stretch wherein he averaged 35.3 points and 15.6 rebounds per contest. The Los Angeles Lakers don't have a lot of depth on their roster. Let alone enough to compensate for losing one of their two best players. LeBron James will have to shoulder a heavier burden on the offensive end of the court. But now with Davis out, Thomas Bryant would be replacing him.
Will we witness more of Thomas' brilliance to what we saw against Denver? Remains to be seen.
Also Read: "Pretenders," Shannon Sharpe questions Brooklyn Nets' upward trajectory suggesting they only beat 'weak' teams
Also Read: "See everyone knows he's a buddy merchant" Fans react as Evan Turner requests NBA to rename the Bubble Championship after LeBron James