When you're strange, nobody recalls your identity, and when you're Dennis Rodman, nobody is amused by your weirdness. The Worm has insulted many people over his incredible career, but one particular instance that stands out is when Rodman disrespected Larry Bird. He asserted that the basketball legend's reputation as one of the best originated from his heritage rather than from his talents.
In his early career with the Bad Boy Pistons and subsequently, with the Chicago Bulls, where he formed the Big Three with Scottie Pippen and Michael Jordan, Dennis Rodman played on some of the greatest teams in NBA history and won various championships. As in the case of Larry Bird, his name continues to have a significant impact on basketball history. While playing with the Boston Celtics, the forward created an impression by demonstrating his talents as a lethal scorer and a hard competitor.
Rodman believed that Bird was not humble and down to earth despite being a league superstar for much of the 1980s. The formidable Detroit Pistons advanced to the Eastern Conference Finals in 1987 thanks to rookie Rodman and after game seven, he disparaged Bird and questioned his MVP selections.
The Pistons player chose to blurt out some strange words when Rodman was questioned about his thoughts on the Celtics veteran.
According to the Sports Illustrated Vault, he said: "Larry Bird is overrated in a lot of areas. I don't think he's the greatest player. He's way overrated." He also stated: "Why does he get so much publicity? Because he's white. You never hear about a black player being the greatest."
Also Read: "The alley-oop we have all been waiting for" Lakers Nation loses its mind as Russell Westbrook and LeBron James combine for epic two-man-play
The renowned careers of Dennis Rodman and Larry Bird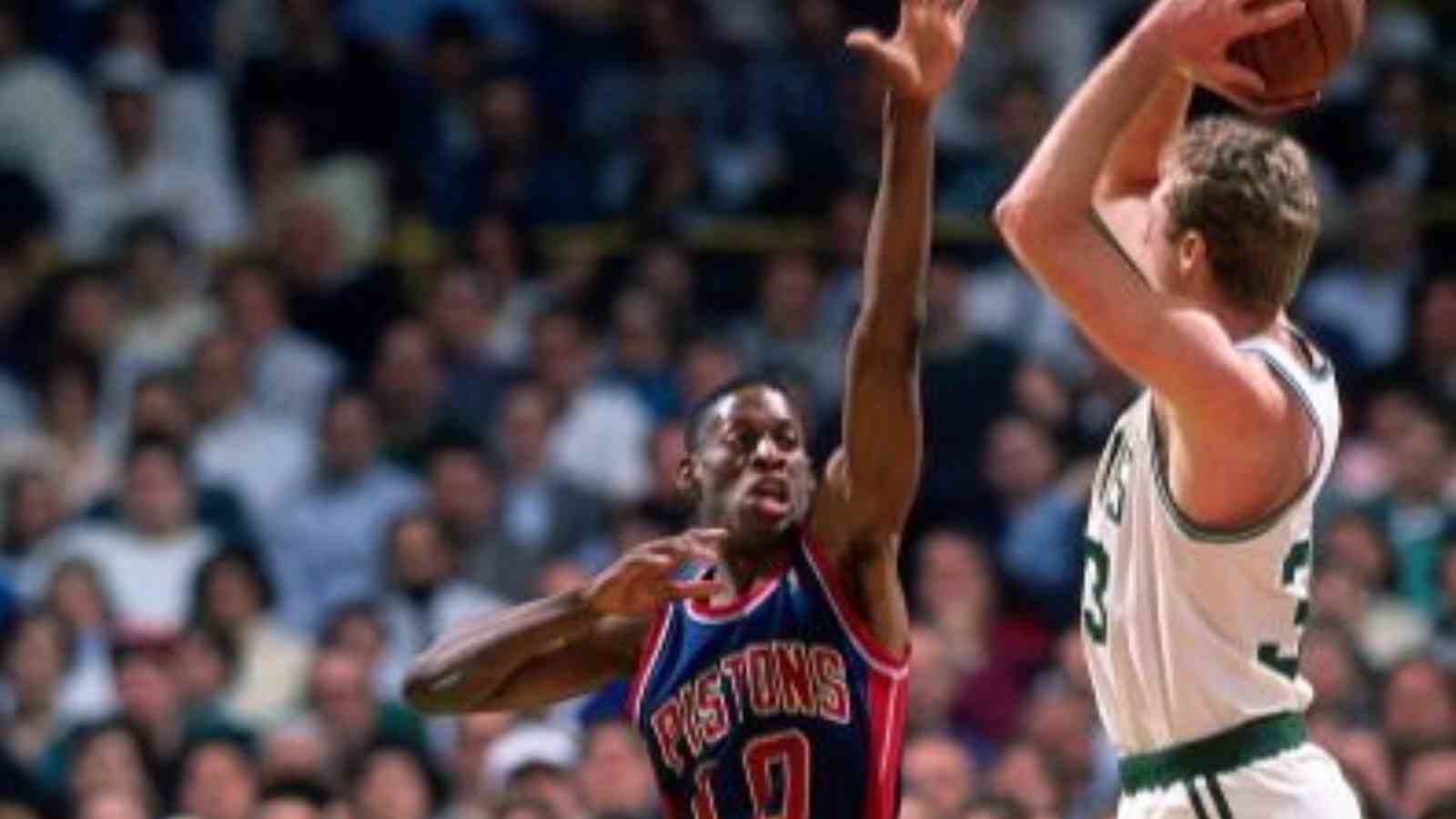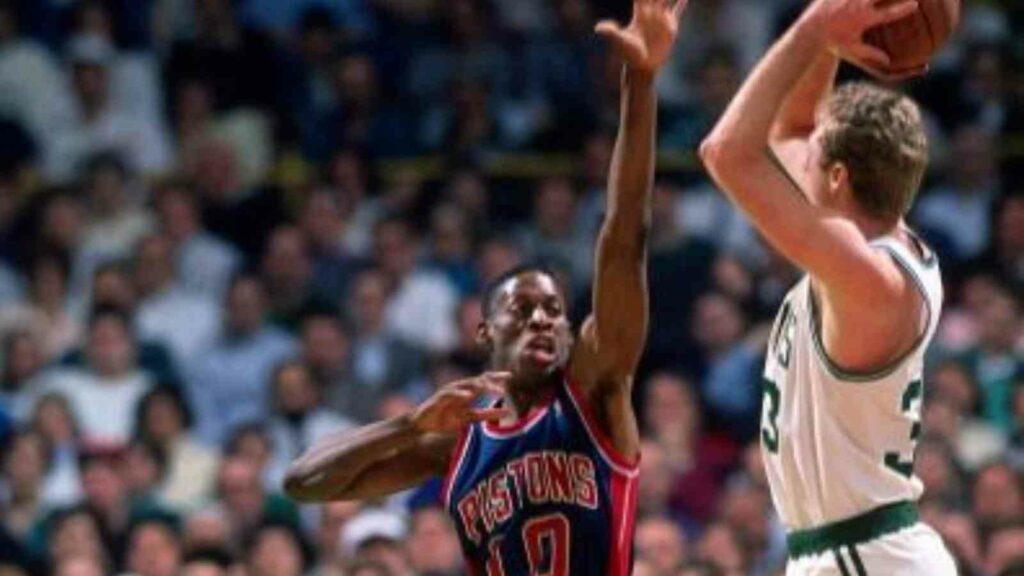 There will never be another rebounder like Dennis Rodman. He was known as "The Worm," and despite being a player of average height, he confounded expectations by winning the Defensive Player of the Year Award twice and being chosen for the NBA All-Defensive First Team seven times.
From 1991 to 1998, he was the best rebounder in the NBA, holding the league record for the most consecutive seasons with the most rebounds per game. Given his five titles with legendary teams like Michael Jordan's Chicago Bulls and the Bad Boy Pistons, he may be the best rebounding forward in NBA history.
Larry Bird was one of the best all-around players in NBA history. He was a skilled scorer, passer, rebounder, and player in critical moments. Three-time MVP Bird guided the Boston Celtics to five visits to the NBA Finals and three championships while taking home two MVP awards in the Finals. He is the first athlete in NBA history to win the MVP Award, Coach of the Year Award, and Executive of the Year Award all during the same career.
With a remarkable array of personal triumphs, Bird cemented his reputation while guiding the Celtics to three championships and five Finals appearances. Bird is a member of the 50th and 75th-anniversary teams for the NBA as well as the Naismith Basketball Hall of Fame.
Also Read: Professor accuses Russian authorities for 'Queer' and 'Racial' discrimination amid Brittney Griner facing 'Toughest' conditions
Dennis Rodman wished he never disrespected Larry Bird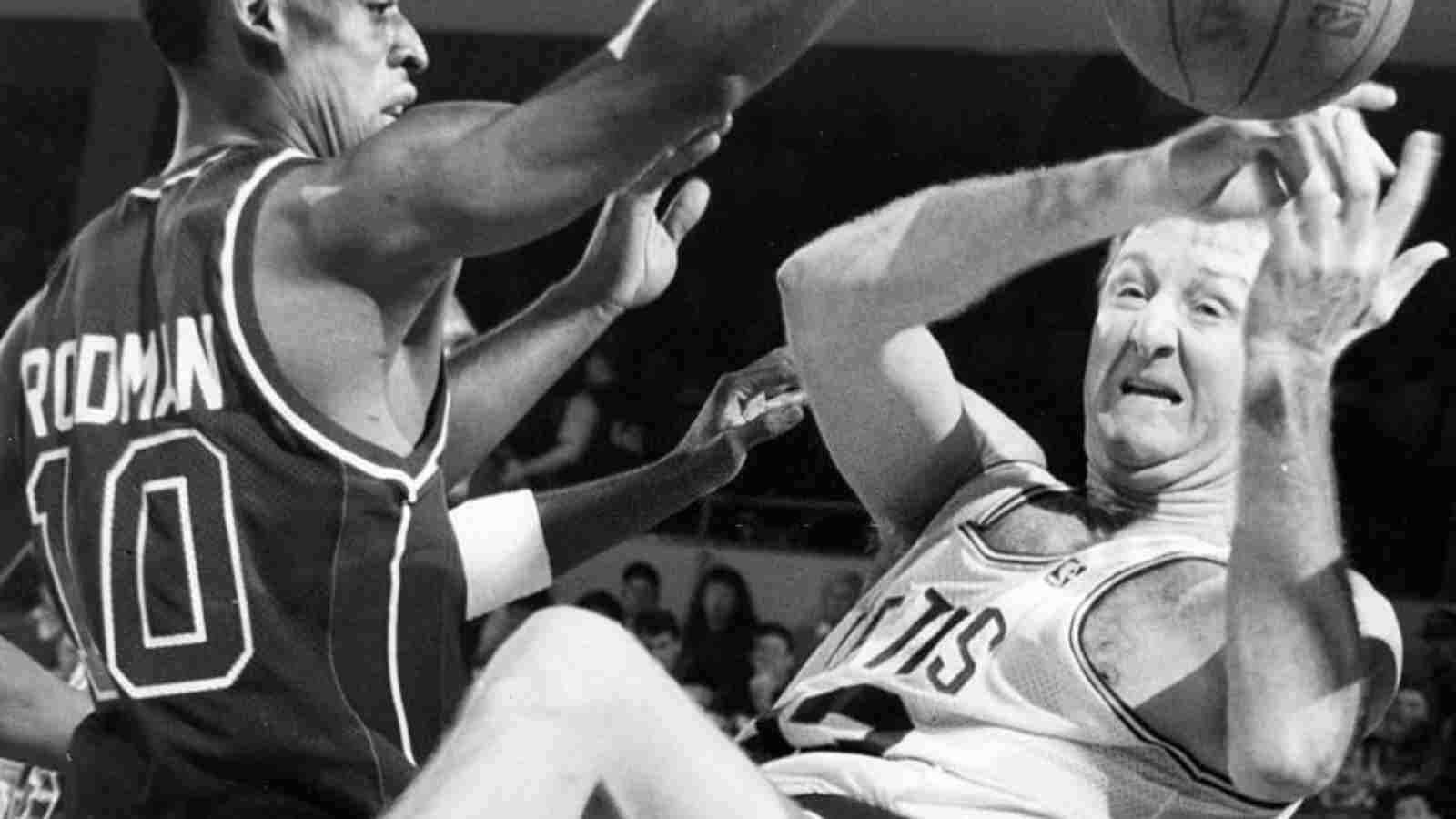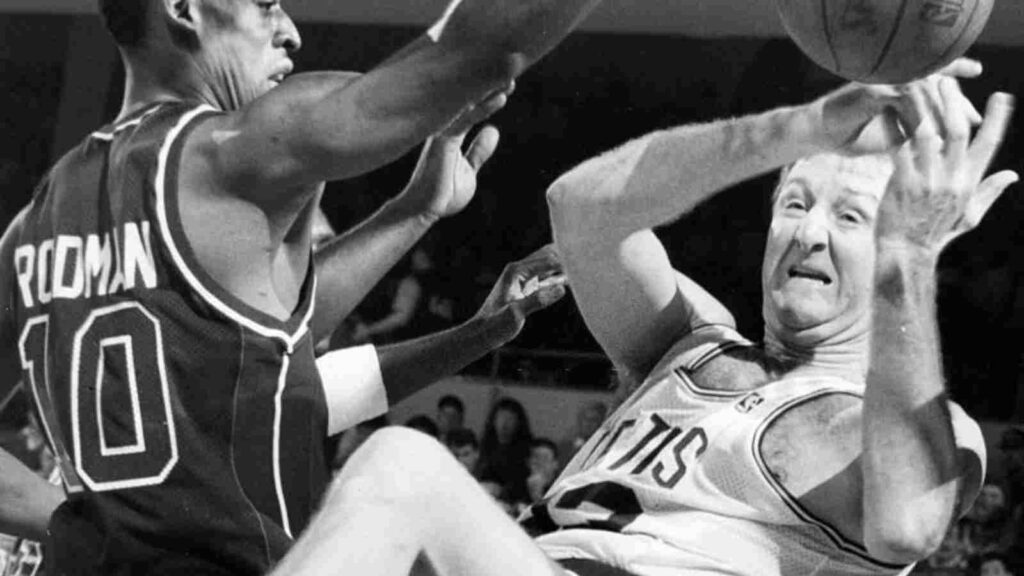 Rodman later acknowledged that his remarks that Larry Bird was overvalued just because he was white were a rookie mistake. Making matters worse, it occurred in Boston, which generated even more hostility and rivalry between these best teams. As per Rodman, the Pistons and himself as one of the league's top defenders received a lot of attention as a result of the series.
According to Basketball Network, in an interview, he stated: "Game 6 at Boston I made the most wrong decision that a person can make. I was young and stupid so after the game." He then added: "I made a mistake but those times were different, it's a different era these days, but my career escalated from that point on."
Also Read: "You're looking as good as I do BABY" Charles Barkley decided to shoot his shot with a 6ft 4' tall WNBA star
Also Read: "Don't argue with FOOLS" Trae Young adds to his beef with Rockets' players
Do follow us on Google News | Facebook | Instagram | Twitter