After a brief period of dating, Juanita Vanoy and Michael Jordan got married in 1989. One of the best players in history, Jordan has established himself as one and the same but he had an addiction – Gambling. There was an instance where Juanita had to write several checks to pay off her husband's debts from his gambling.
The NBA legend and Vanoy were married from 1989 to 2006. The ex-spouses haven't publicly disparaged one another despite their divorce. Most people aren't aware that their marriage was once rather scandalous, though.
Vanoy filed for divorce in 2002, citing irreconcilable differences and after she and the NBA player tried to patch things up, he eventually dropped her lawsuit. The most surprising incident, though, was when she had to deal with Jordan's gambling addiction.
The author of Michael Jordan: The Life, Roland Lazenby, went into great detail in his book on MJ's golfing partner, Richard Esquinas. However, the account of Juanita Vanoy becoming engaged in the whole mess stood out. Esquinas claimed that Michael Jordan owed him over $1.2 million in debt from gambling debts related to golf, so what transpired later was shocking.
As illustrated by SportsRush, in the book Lazenby wrote: "Esquinas's days with Jordan, however, had come to an end. They would continue to wrangle over the golfing losses, with various estimates suggesting that Jordan paid somewhere between $200,000 and $300,000, some of it in a series of $50,000 checks written by Juanita Jordan. Esquinas would bide his time, plotting a way to bring the matter to Jordan's attention one final time."
Also Read: Tyronn Lue pocketed $200 each from LeBron James and Cavaliers players to motivate their NBA Finals Game 7 victory
Michael Jordan and his paramount of greatness in the NBA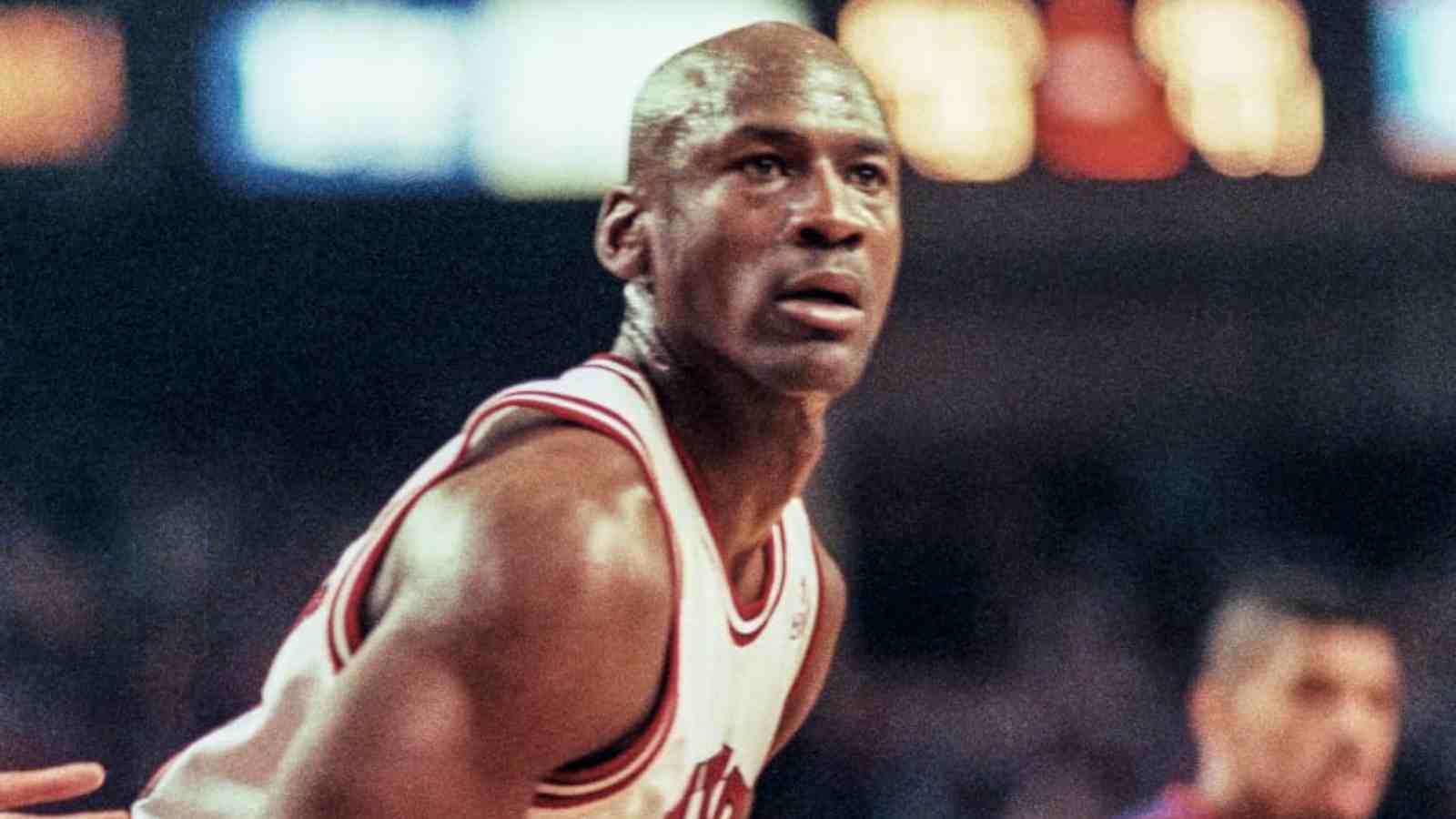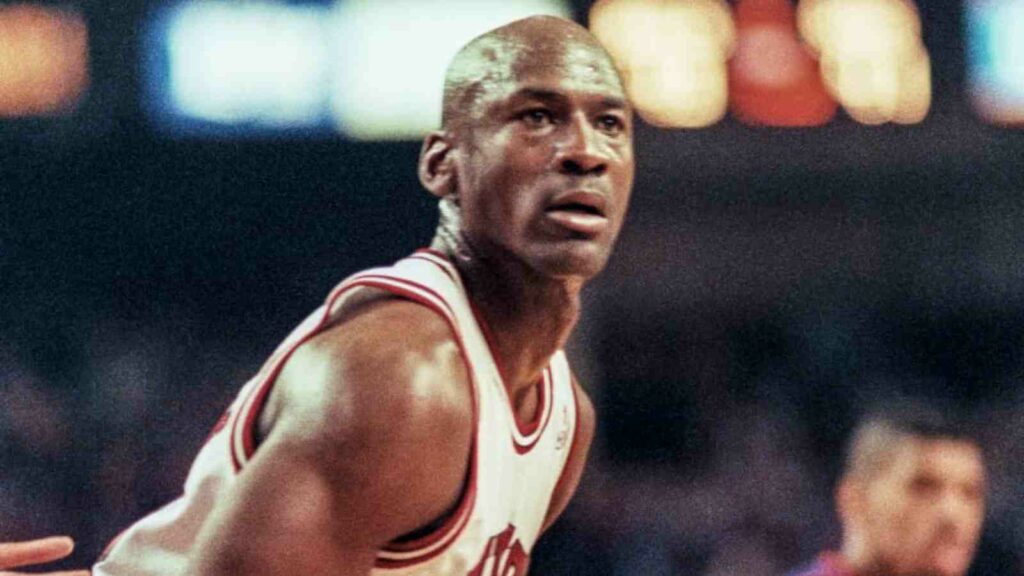 Michael Jordan is among the best basketball players of all time. Jordan established the NBA legendary title as a fantastic athlete with a rare combination of talent and experience, effortlessness, pace, athleticism, creativity, mental clarity, and an insatiable thirst for competitiveness.
His accomplishments include being named the NBA's Rookie of the Year, five-time MVP, a six-time champion, MVP of the NBA Finals, defensive player of the year, selection to the 50th and 75th Anniversary All-Time Teams, three times chosen for the NBA All-Star MVP team, ten scoring titles, retiring with an average of 30 points per game, and being inducted into the Hall of Fame.
In his career, Michael Jordan, one of the finest scorers in NBA history, averaged 30.1 points in the regular season and 33.5 points in the playoffs where he also won 10 scoring titles. Michael achieved two "three-peats," going 6-0 in the Finals, between 1991 and 1993 and then again between 1996 and 1998 for the Chicago Bulls.
He is acknowledged for his contributions to the league's credibility and the accomplishments of players like Magic Johnson, Larry Bird, and Julius Erving who came before him.
MJ is compared to other athletes who have succeeded on their own as brands and who have acted as the faces of sponsorship deals.
Also Read: Shaquille O'Neal pressurised Anthony Davis to not leave #1 tag even when LeBron James return for Lakers
Michael Jordan and his gambling addiction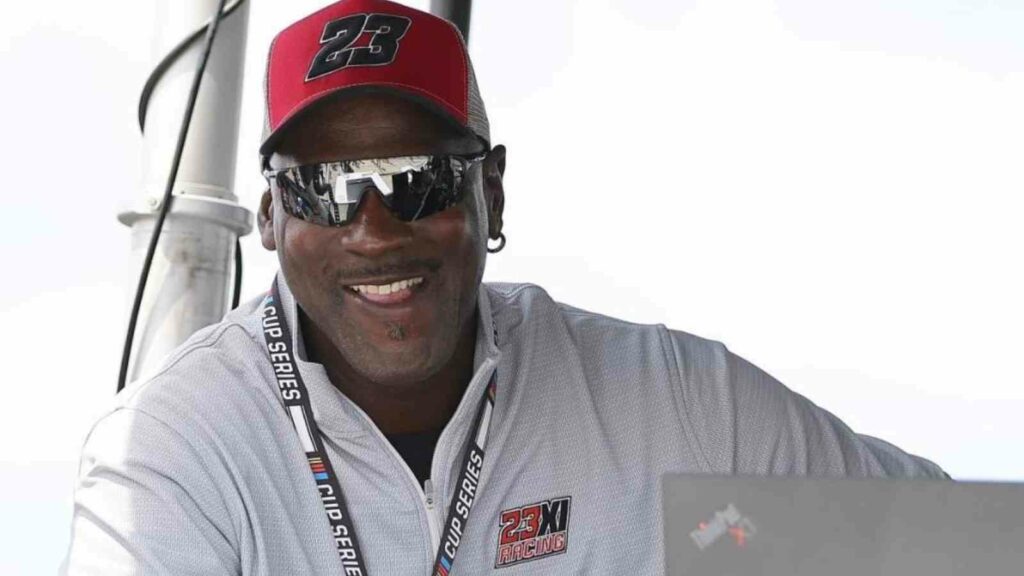 Michael Jordan's passion for gambling was clearly evident to everyone who watched the Last Dance. The docuseries, meanwhile, didn't capture the entirety magnitude of his condition. Later, the NBA even looked into Jordan's gambling but found no violation. Despite the controversy and allegations surrounding Jordan's gambling, a good amount of amazing gambling exploits have surfaced following the conclusion of his professional career.
As you certainly already know, Jordan's eventual earnings during his NBA career with the Chicago Bulls and Washington Wizards allowed him to gamble with that money. Jordan amassed a respectable amount of fortune because to his renowned skill. Jordan had amassed a $1.6 billion net worth as a result of his legendary plays on the court and his activities off it, so he had enough of cash to gamble on anything.
Also Read: Clippers' Paul George and Kawhi Leonard reported to be out until December
Also Read: Bulls fans have a huge sigh of relief knowing all is well between Zach LaVine and Billy Donovan after the benching controversy
Do follow us on Google News | Facebook | Instagram | Twitter