A historic battle provided the LA audience with value for their money. Los Angeles Lakers were defeated by the Dallas Mavericks, who were led by Luka Doncic It was. There were numerous outbursts during the game on both sides. But things started to get a little heated between the top point guards at the finish. Notably, when Russel Westbrook committed a tough foul, Westbrook and Doncic engaged in a heated argument.
Russel Westbrook couldn't keep the ball out of his hands after hounding Doncic for the majority of overtime. The nine-time All-Star attempted to break the MVP candidate's flow as he brought the ball up. He did it, though, by tripping Doncic with massive intensity. The Mavericks MVP front-runner was not pleased with Westbrook's intentions and stood up to confront him right away.
After seeing this play, the supporters soon took social media by storm. fans wrote, "Most respectful altercation ever", "Why did Russ get up as if he was the one who got pushed", and "Great to see Pat Bev having a real influence on his team".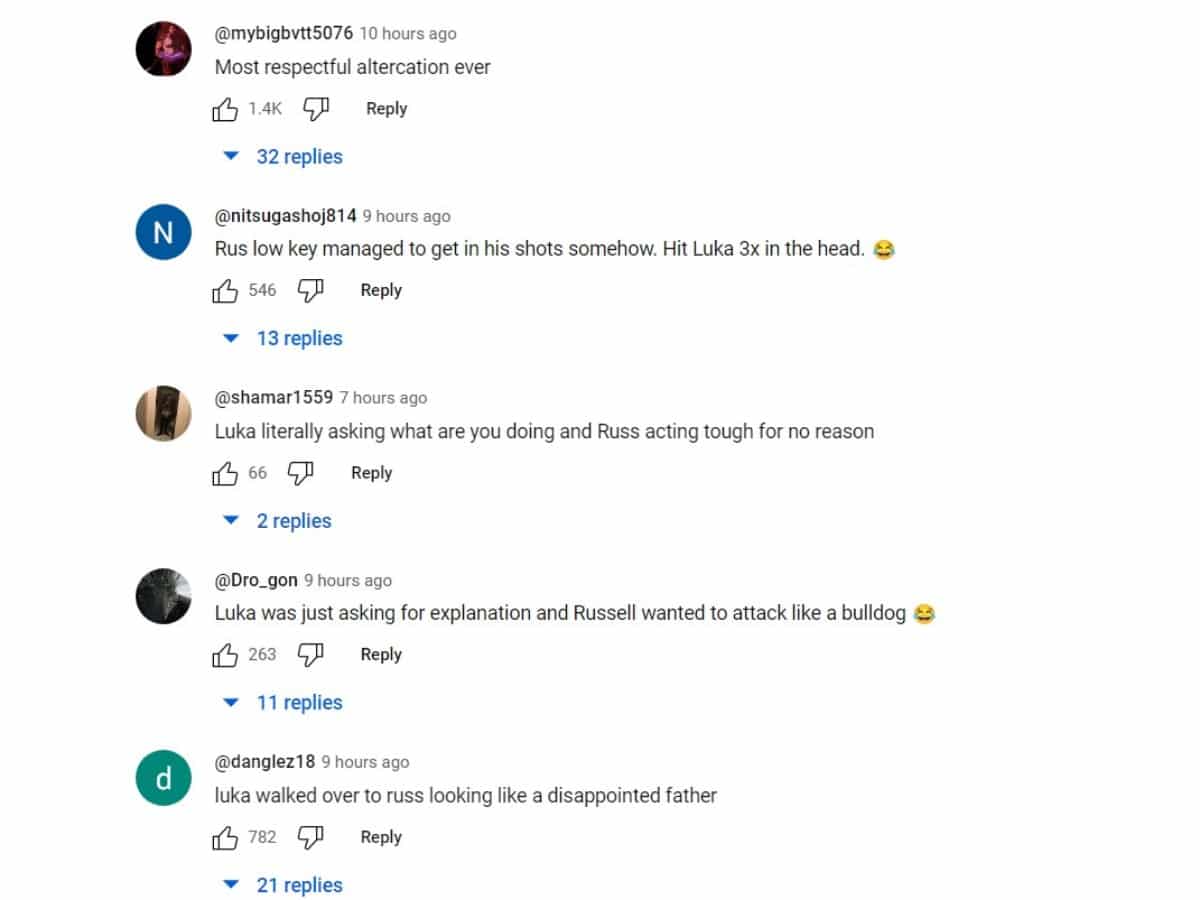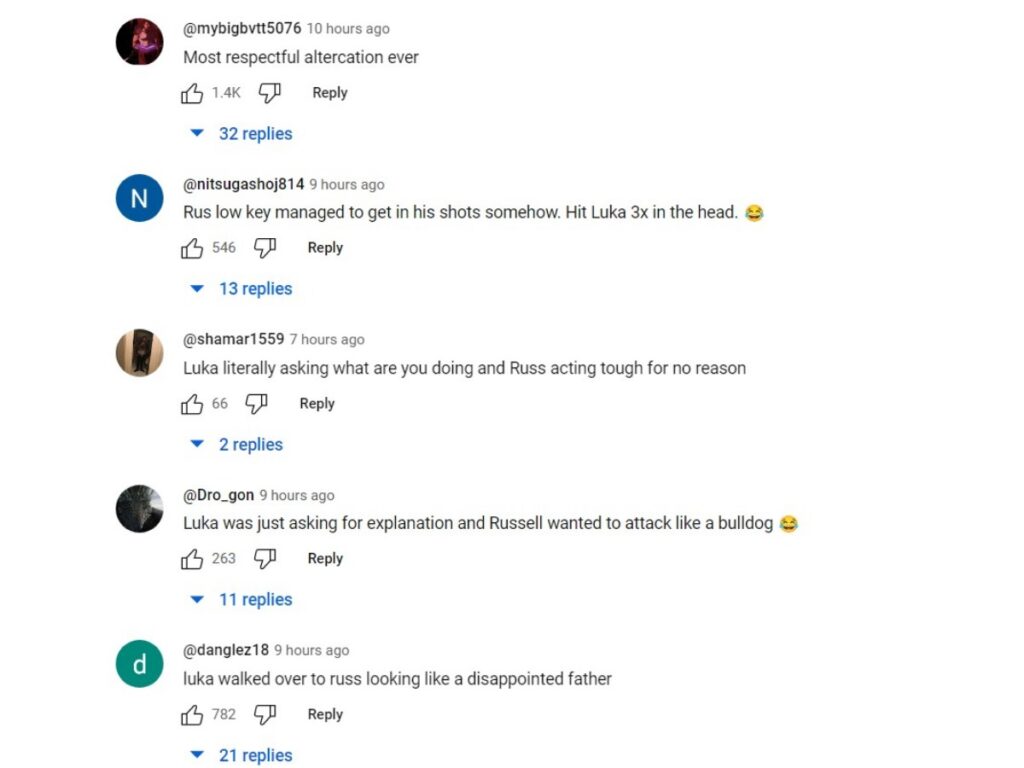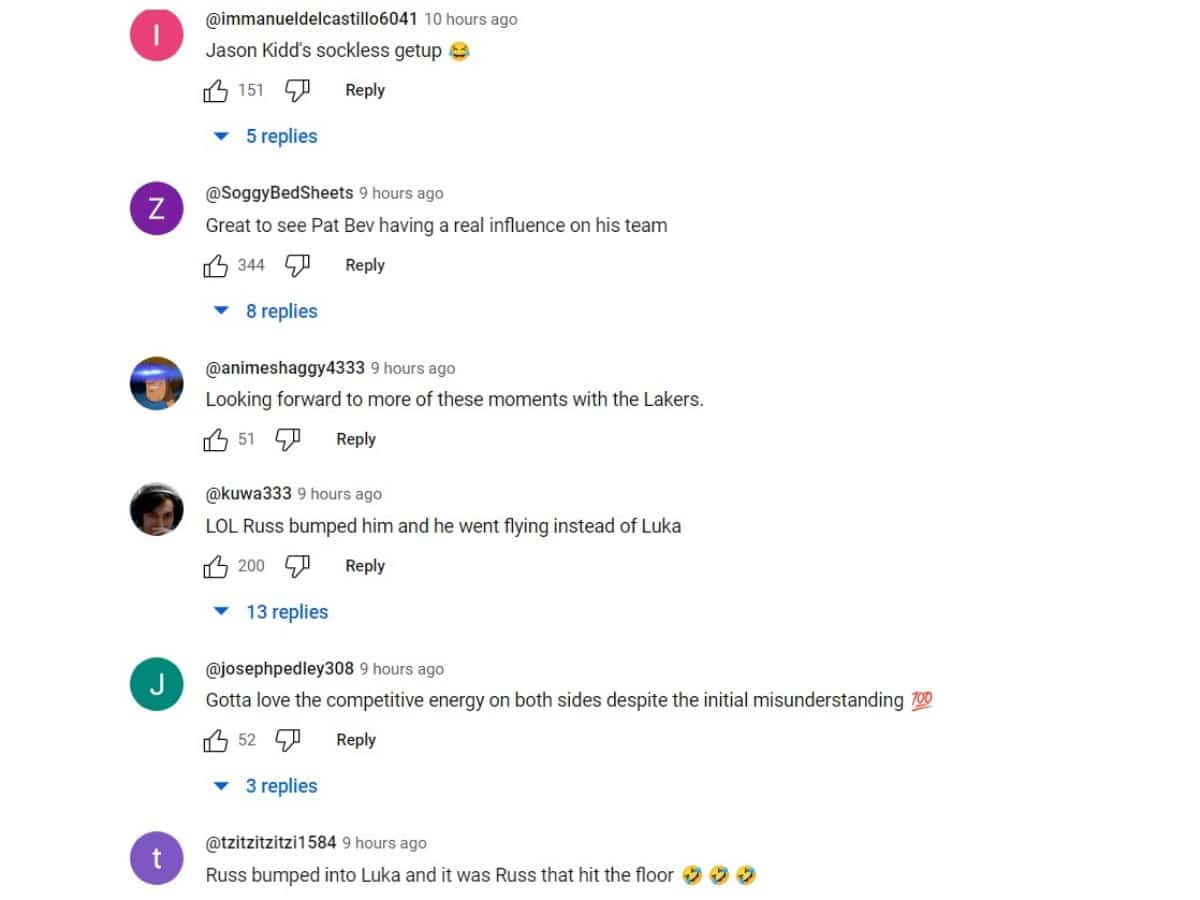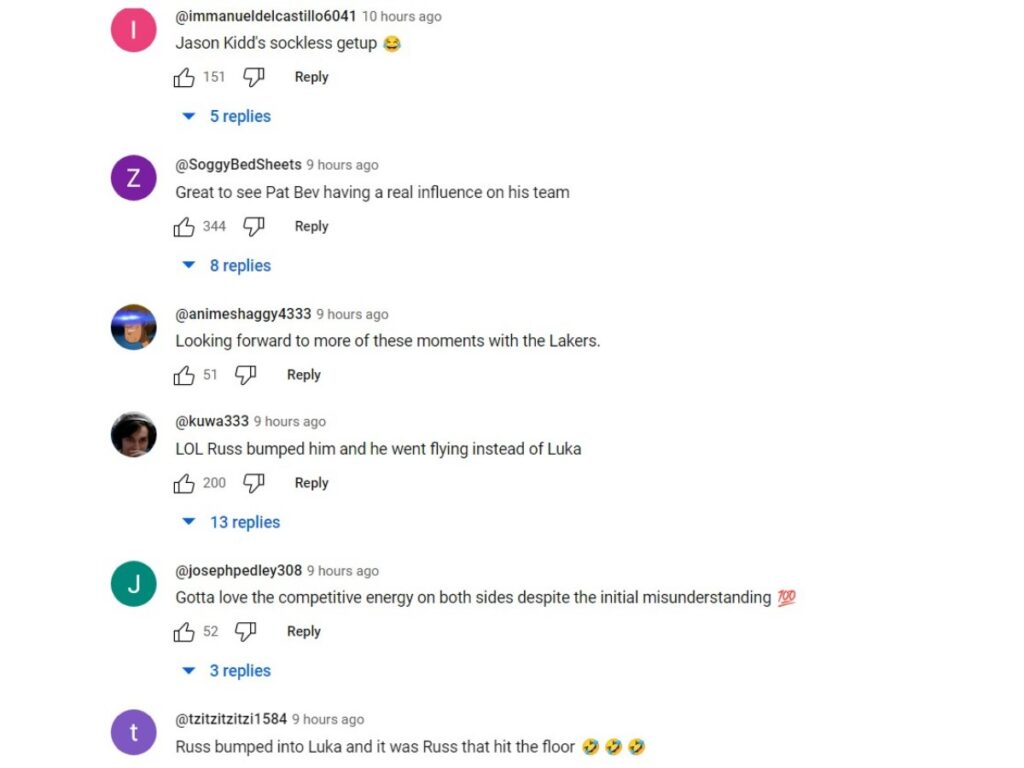 It was a point guard showdown between Russel Westbrook and Luka Doncic. Dallas defied the odds to win 119-115 in double overtime at their home, but the game was criticized for its officiating. The game, in the opinion of many viewers, was not fairly officiated.
Related: Russell Westbrook salary: How much is Mr. Triple-Double earning from the current NBA contract with Los Angeles Lakers?
LeBron James and the Lakers return home but fall to the Dallas Mavericks in thrilling double-overtime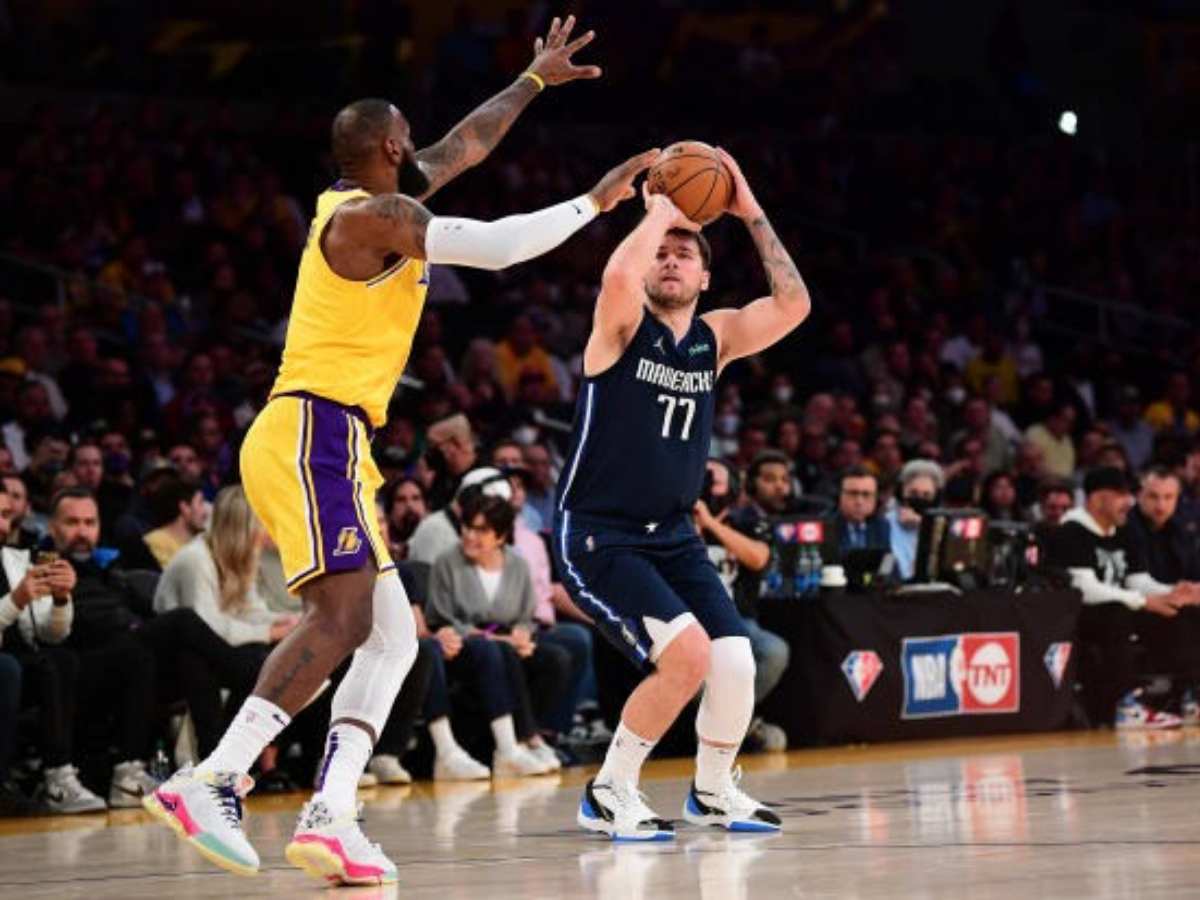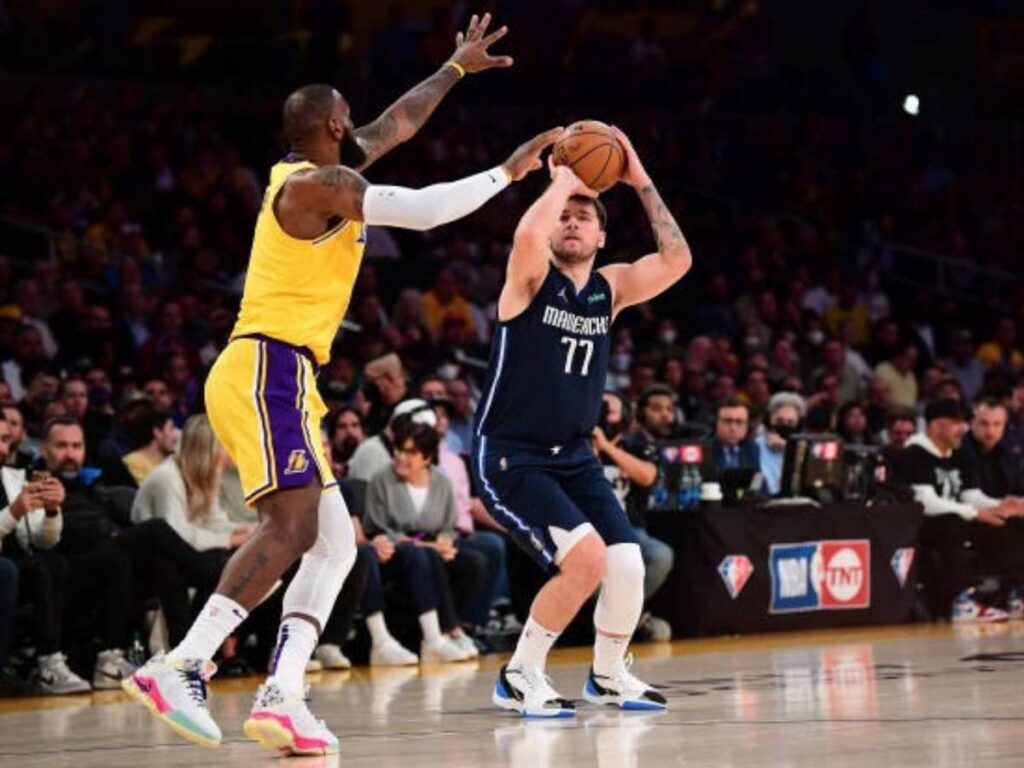 On Thursday night, the Los Angeles Lakers made their way back to Crypto.com Arena and welcomed the Dallas Mavericks to kick off a five-game homestand. LeBron James and Luka Doncic, two of the league's main stars, faced off in this game, but it was the Mavericks who prevailed in a thrilling 119-115 double-overtime victory.
LeBron James and Troy Brown Jr. were both returned for the Lakers (19-22), but it had little impact. They had opportunities. various opportunities. Late in the fourth quarter, they were up by three points, but with six seconds left in regulation, Doncic scored a step-back three-pointer from the top of the key. When Brown Jr. attempted a three-point shot later, Tim Hardaway Jr. seemed to strike him on the wrist.
Brown Jr. was fouled "clear as day," according to Lakers coach Darvin Ham, but he noted that there were many other reasons for the Lakers' poor performance. "We had a lot of different chances to not be in that situation," Ham said. "It stings, man, to lose a game like this. We've just got to fill our cups back up… and get ready to compete on Sunday."
For Dallas, Doncic finished the game with 35 points, 14 rebounds, and 13 assists. In the post-game discussions, his three-pointer at the end of the fourth quarter received a lot of attention. The Lakers host Philadelphia on Sunday and finish out their home stand with games against Houston, Sacramento, and Memphis.
In Case You Missed It:
Will LeBron James finish his record-breaking career as a Laker?
"My man got too many recovery beers" – Luka Doncic gets DRAGGED after somersault tumble to the side stands
Do follow us on Google News | Facebook | Instagram | Twitter