Ja Morant's potential in the league is in doubt after he suffered an injury in Friday's game between the Memphis Grizzlies and Oklahoma City Thunder. The injury plague these Grizzlies can't shake got worse when Morant attempted to limp to the bench on his own after rolling his left ankle.
One of the most thrilling guys to watch in the NBA right now is Ja Morant. His athleticism and pace make him challenging to guard, and his jump shot keeps opponents from backing away from him. His attacking style can occasionally allow him to take some blows, which could increase the likelihood of a poor landing that leads to injuries.
On Friday night, the Memphis Grizzlies played host to the Thunder in Memphis, but their All-Star point guard Ja Morant seemed to sprain his ankle in the last quarter. With roughly 3 minutes left in regulation, it happened after a missed floater. The floater hit the rim and Morant was seen landing with discomfort on his feet.
The foot of OKC's Luguentz Dort, who was positioning himself for a rebound, hit Morant's foot after an awkward landing, and he nearly immediately collapsed to the floor in apparent discomfort.
NBA fans panicked as they saw Morant lying on the floor in anguish as he limped towards the locker room before being carried off the floor.
Also Read: "LeBron is attached to the worst TV rating for an NBA Finals" NBA Analyst reveals which player is the face of NBA instead of…
Memphis Grizzlies come out on top to beat the Oklahoma City Thunder at home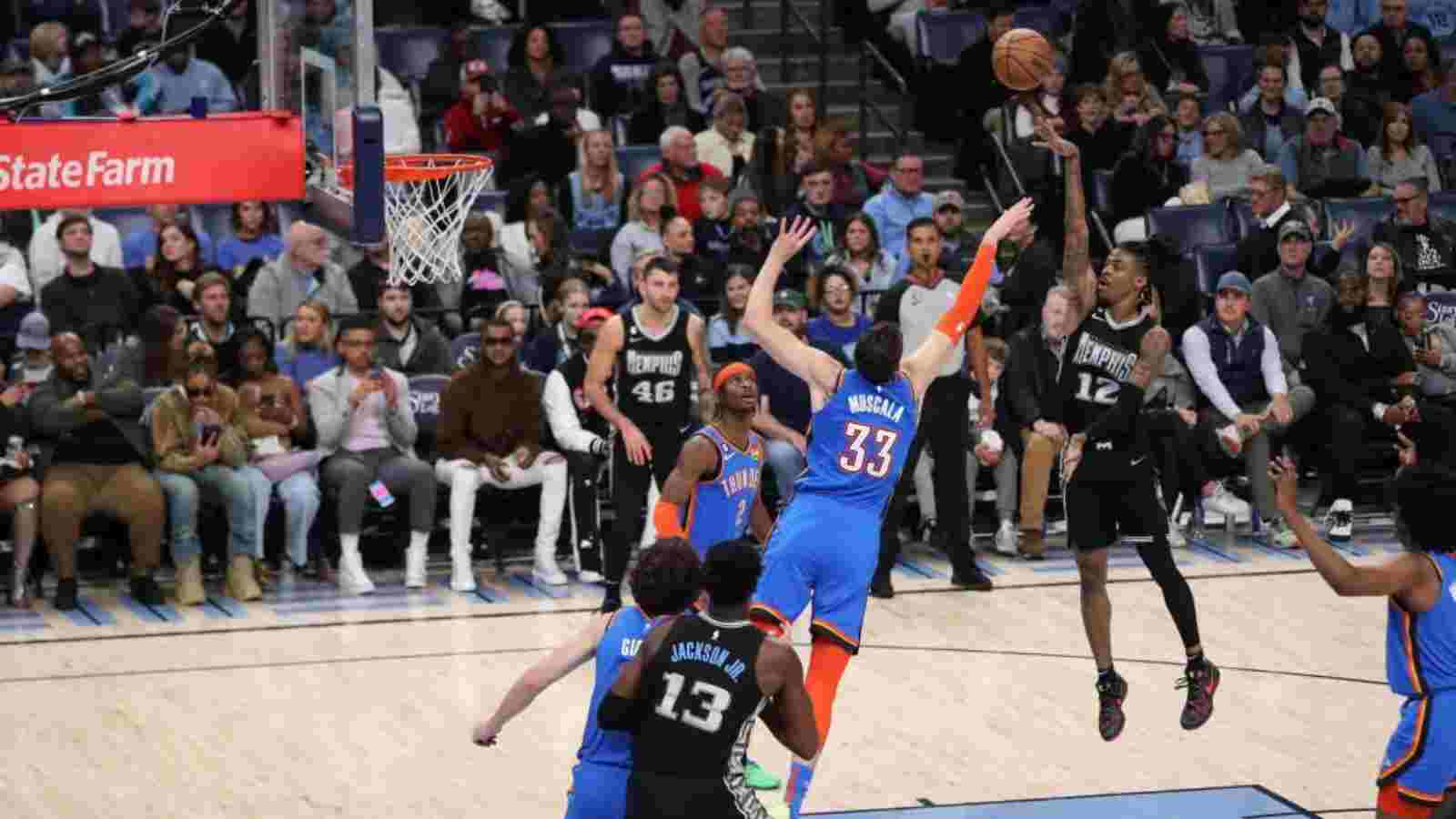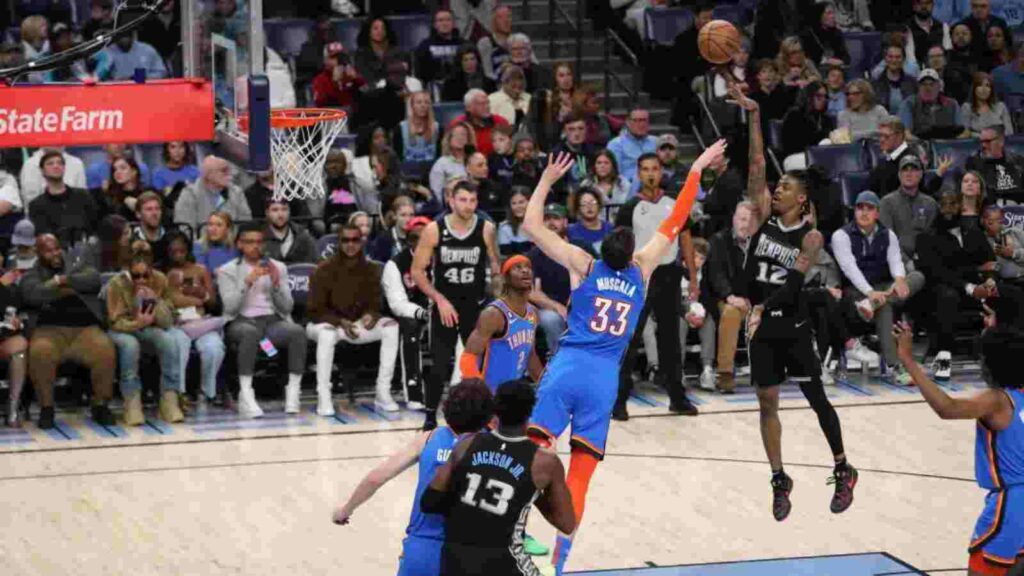 Memphis defeated the Oklahoma City Thunder 121-110 on Friday night in a contest that saw Grizzlies superstar Ja Morant leave the game late due to an ankle injury where Jaren Jackson Jr. scored 25 points, 12 rebounds, and three blocks to lead the team. John Konchar and Morant each contributed 19 points for Memphis, with Konchar ending with 10 rebounds and 5 three-pointers while Morant finished with 11 assists.
Dillion Brooks added 16 points, Santi Aldama added 15 points, and Tyus Jones added 13 points for  Memphis, who are currently 6-1 at home and 10-6 overall after avoiding its first three-game losing streak of the year.
With 20 points and 11 assists, Josh Giddey led Oklahoma City. Jalen Williams finished with 16 points, 6 rebounds, and 7 assists, and with 15 points and 6 of 18 shooting from the field, Shai Gilgeous-Alexander had his lowest-scoring game of the year. Jackson's early offense assisted Memphis in establishing a number of double-digit leads.
Amazingly, Dillon Brooks was able to stop the steaming hot phenomenon Gilgeous-Alexander through his defense on him. Another important factor in Memphis' victory was their capacity to change defenders and aim several stops at the Thunder's elite scorer.
Also Read: Shaquille O'Neal's frustrations with $5 Billion brand involving Michael Jordan led him to Walmart
Fans in agony seeing Ja Morant's injury scare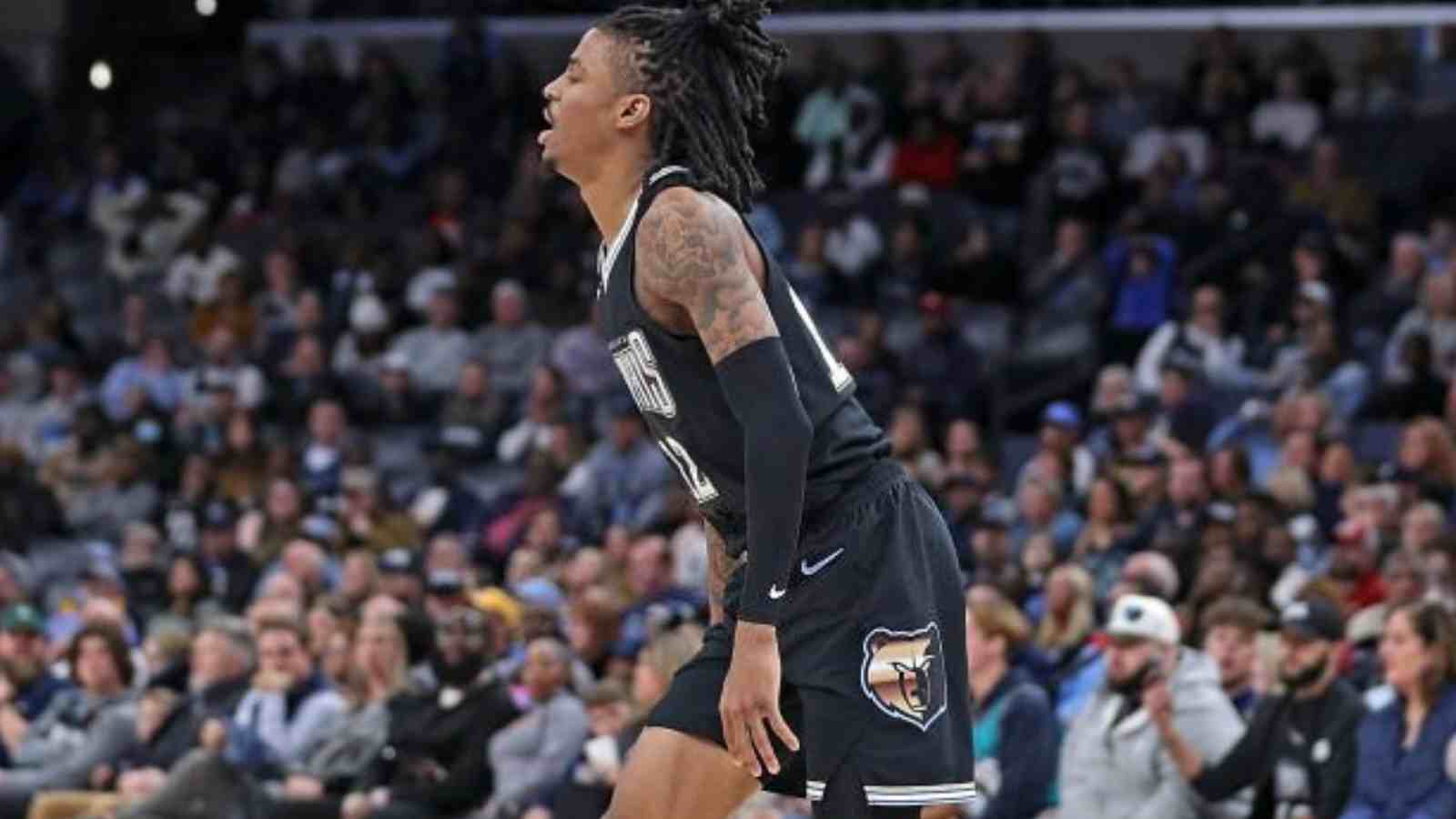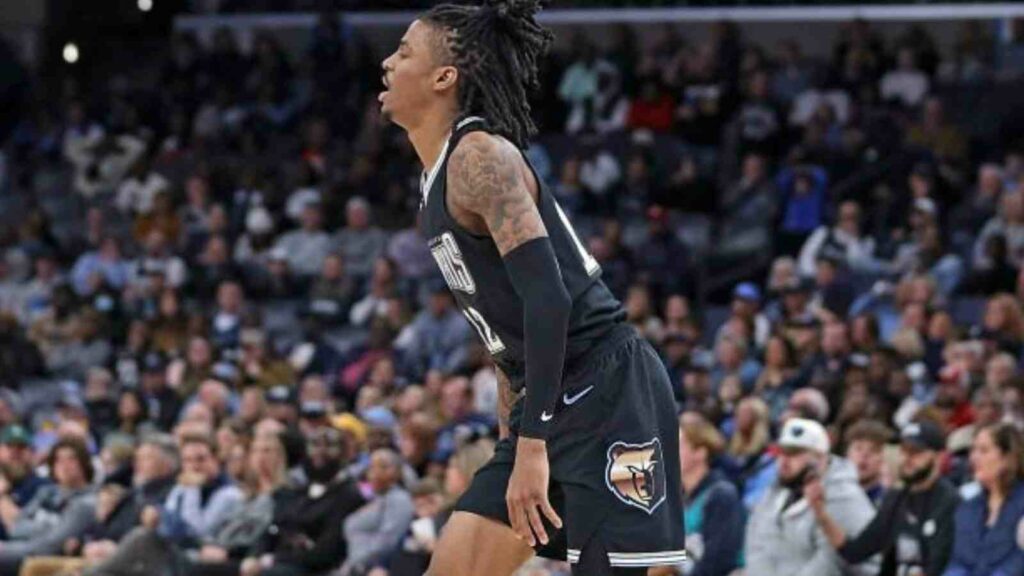 Fans are concerned about Ja Morant despite a nice victory and want to see him recover immediately. With little over three minutes left in the game, the former second-overall pick needed assistance getting to the locker room, and he never came back. Morant "tweaked" his ankle, according to coach Taylor Jenkins, and the team would provide an update on Saturday following additional testing.
The fans around social media reacted to Morant's injury:
Ja Morant is considerably playing better this year and came in seventh in the MVP voting for the 2021–22 season. When in top form, NBA player Ja Morant averages 29.3 points, 6.8 assists, 6.2 rebounds, and 1.2 steals per game, up from 27.4 points, 6.7 assists, 5.7 rebounds, and 1.2 steals per game in the prior season.
The Memphis Grizzlies are 10-6 right now and Morant will have a solid chance of earning the MVP award and even leading his franchise to the NBA Finals they have a solid season.
Also Read: "They say you be cappin!" Jaylen Ramsay DESTROYS LeBron James by calling him out for lying memes on Twitter
Also Read: Paul Pierce SNUBS LeBron James, Lakers and Stephen Curry, Warriors from his bold playoffs prediction
Do follow us on Google News | Facebook | Instagram | Twitter