Kyrie Irving was given a five-game suspension by the Brooklyn Nets for his social media promotion of an anti-Semitic documentary. Irving refused to offer an apology despite being provided numerous opportunities to do so, and the team declared that he is currently unfit to be involved with them.
If you've been following along, you're surely aware that Kyrie Irving just came to light for a recent social media post when he appeared to promote an antisemitic documentary. Irving did not provide a caption with the link he published on Twitter and Instagram for the movie "Hebrews to Negroes: Wake Up Black America." The movie uses anti-Semitic phrases and quotes that are attributed to Adolf Hitler. Even though Irving and the Nets agreed to donate a fair amount to vulnerable groups, things now took an ugly turn.
The Nets said they were shocked that Irving had not responded that he holds no antisemitic beliefs when asked. In the statement posted by the Nets, it says: "We are of the view that he is currently unfit to be associated with the Brooklyn Nets. We have decided that Kyrie will serve a suspension without pay until he satisfies a series of objective remedial measures." They reportedly spent the previous several days trying to help Irving understand the film contained deeply disturbing antisemitic hate but failed in doing so.
Also Read: "It makes no sense" Marcus Smart addresses confusion over the Celtics' willingness to release Ime Udoka to rival Eastern Conference team
The aftermath of Kyrie Irving's antisemitic post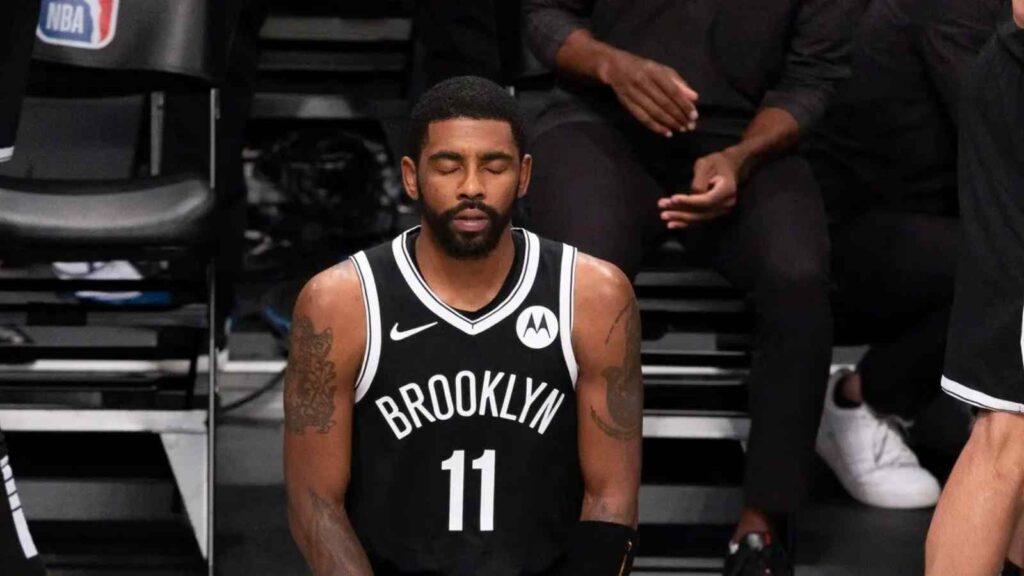 By posting a link to the 2018 documentary "Hebrews to Negroes: Wake Up Black America," which contains antisemitic implications and is based on a book with the same name, Kyrie Irving tried to prolong his outrageous behavior last Friday. Some people have condemned the book and movie for having an antisemitic tone, and the movie seems to have been provocative. In addition to a press release condemning antisemitism and hate speech, the NBA and Nike, where Irving is under contract, also released a statement.
After posting the link to the movie, Irving got into a heated argument with ESPN's Nick Friedell in which he questioned the idea that he was endorsing the movie. The Nets and the Anti-Defamation League announced in a joint statement on Wednesday that the team and Irving will each donate $500,000 to causes and entities that fight to combat hatred and intolerance in our communities. In their own statements, NBA Commissioner Adam Silver and Nets owner Joe Tsai also voiced concern over Irving's lack of an apology.
Also Read: "This is a serious problem for the Clippers" NBA Analyst reveals Kawhi Leonard's injury could be WORSE than what it seems
NBA Fans on social media react to Irving's suspension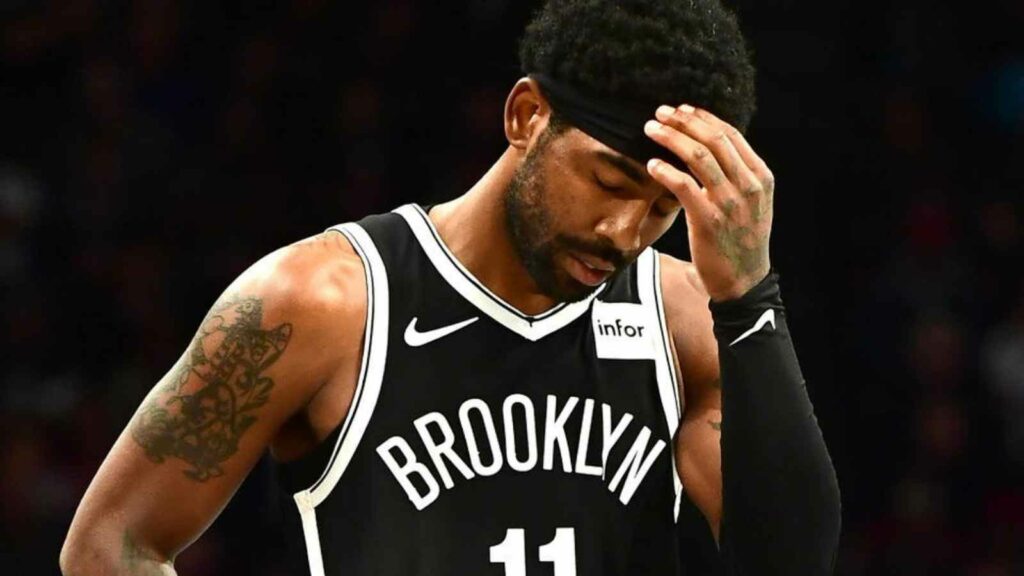 Kyrie Irving addressed reporters on Thursday and once again avoided making an apology in another uncomfortable session after declining to speak with the media earlier in the week. Irving acknowledged that he shared the film at his own risk but denied ownership. In an effort to prevent further upsetting the fans, the organization requested that he avoid from speaking to the media following their two games this week. However, the time away from the team failed to change Irving's opinion, prompting the franchise to announce the suspension.
Fans on twitter had varied reactions for Kyrie's suspension:
Other than this, there were people who also supported him and slammed the NBA:
He could lose even more money than what he's expected to lose because the Brooklyn Nets have suspended him without pay. The Irving situation has been the Nets' biggest problem, but the team's problems extend beyond the point guard's actions. What happens next after the Nets have already announced his suspension is something to keep an eye on since the future of the whole franchise and Kyrie Irving is at jeopardy.
Also Read: "Don't ever disrespect the #lakeshow" Kendrick Perkins get trampled by fans for deleting pro-pelicans tweet following Lakers victory
Also Read: "You've got to be willing to confront stars" Colin Cowherd claims Steve Nash's lack of authority caused split with the Nets
Do follow us on Google News | Facebook | Instagram | Twitter