Ben Simmons will be on the game floor at Wells Fargo Center on Tuesday for the first time since being traded to Brooklyn Nets from the Philadelphia 76ers. The last time Simmons played for the 76ers was in the 2021 Game 7 playoffs against Atlanta Hawks.
On that occasion, he scored just 5 points in the game, most importantly a clutch miss which could have allowed Sixers to progress further in the playoffs. As a result of which, in the post-game interview coach Doc Rivers and fellow teammate, Joel Embiid took their turns to indirectly blame Simmons for the loss. However, things got worse when Ben decided to sit out and not play for the city before being traded to the Nets. The Australian playmaker has been giving glimpses of old Ben Simmons in the last few games.
He has been shooting well and has been aggressive on the floor. In the last three games, Simmons has been averaging 16.0 points, 8.7 rebounds, and 5.0 assists. Ben has made 22 of 26 attempted field goals at 84.6 percent. How Ben deals with the pressure against the 76ers would be interesting to watch.
The last time Simmons was in the building he sat on the bench while the 76ers defeated Nets 129-100. Some fans waited outside the Nets' hotel to boo Ben on his way to the bus.
This time things are different when Simmons meets the 76ers fans; he will be playing! Charles Barkley has already expressed his feelings about Simmons going back to Philadelphia and hoped "nothing bad happens."
Shams Charania reported the hostile environment that awaits Ben Simmons when he gets back on the court in Philadelphia. According to Charania, Simmons was getting 'booed even when he was on the bench pre-game to warm up for the game'.
"These fans were already out there pre-game ready to boo him…they were yelling his name, they were cursing at him." Honestly, perhaps nobody expected the environment to be any different when Ben returned to Philadelphia.
But heckling Simmons pre-game is just a glimpse of what it's gonna be when he gets on the floor for the tip-off. "I can only imagine what the environment's gonna be like when he's actually going to suit up tonight and play," said Charania.
Also Read: "He can do everything Steph Curry can" Shai Gilgeous Alexander reveals true feelings on Kevin Durant
Ben is aware of the wrath waiting for him in Philadelphia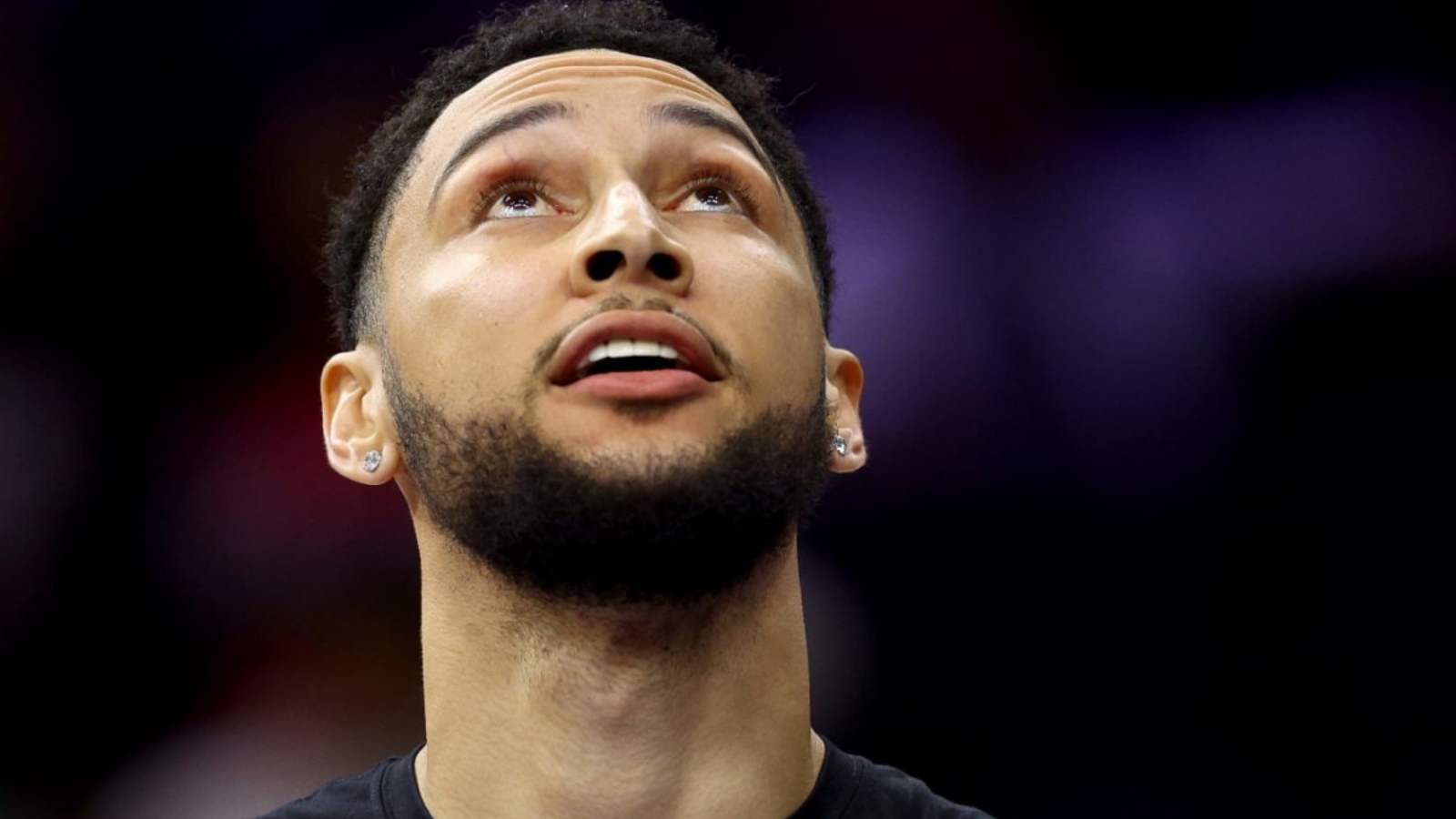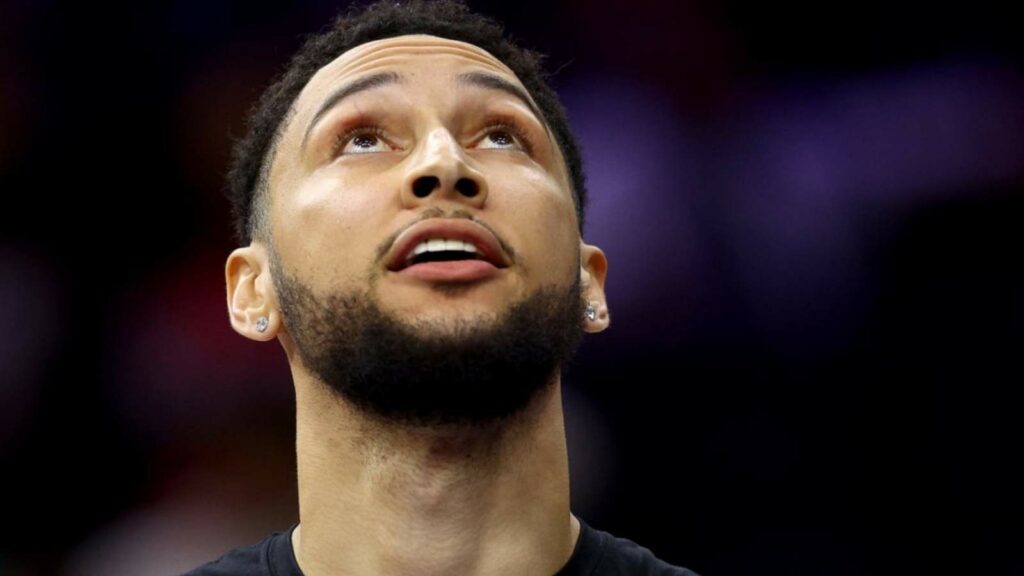 Ben Simmons already has every idea of what is coming in Philadelphia. When a reporter asked Simmons if there was a chance that things have changed since a lot of time has passed. Simmons chuckled and said, "Come on now…I know what's coming."
Simmons's teammate in Brooklyn and former 76ers, Seth Curry knows how passionate Sixers fans are. "It's going to be a hostile environment for Ben," Curry said. "I mean, Philly fans are passionate. I'm sure they got some stuff they want to get off their chest when Ben's out there on the floor." Without any doubt, the game in Philly would be perhaps the biggest challenge Simmons has faced in his career.

However, Simmons is ready to embrace the challenge and wants to use the opportunity to deal better with the pressure. For Ben, it would be exciting to be able to play in such an environment since he has never been in one. "It's going to be an opportunity for me, you know, I've never been in this situation, so I've got to appreciate it and take it all in."
Ben Simmons gave Philadelphia 76ers fans MJ's shrug but didn't get the last laugh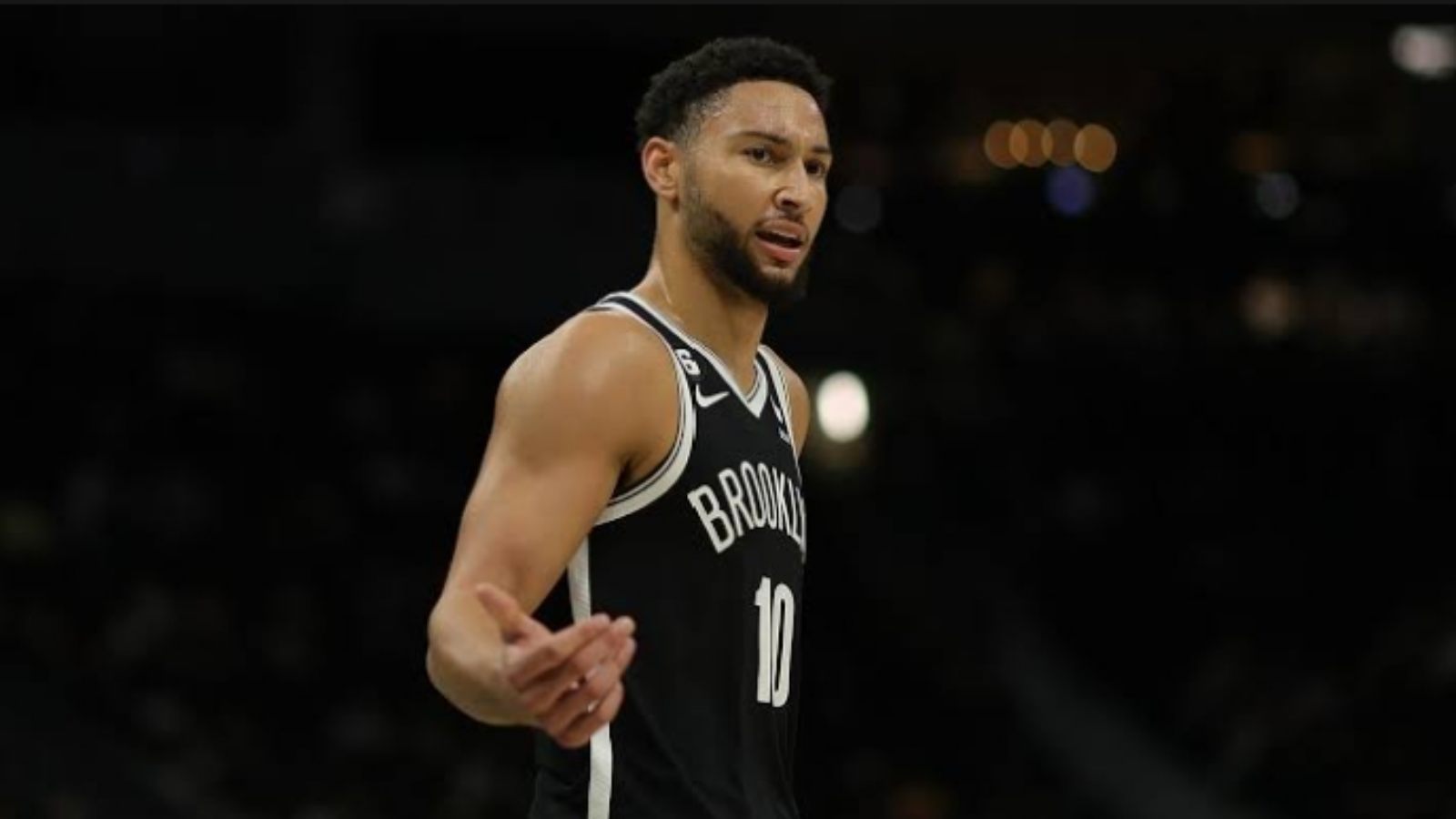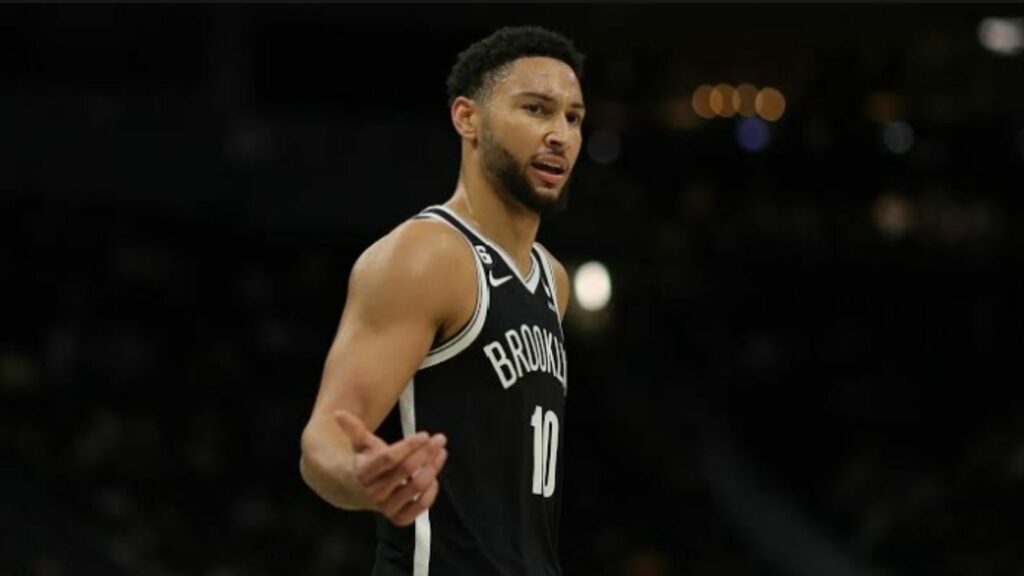 Ben Simmons didn't hold back from the Philadelphia 76ers crowd when he got a chance. In the first quarter of the game between Philly and the Nets, Simmons found himself on the charity line, and perhaps that's what Sexers' fans were waiting for. Ben was shooting 50% from the charity stripe but shot both free throws in front of the booing fans. Once he hit both free throws, to troll the fans, Simmons gave them MJ's shrug running back.
However, Brooklyn Nets lost to the Philadelphia 76ers 106-115, who were without their star player Joel Embiid. Kevin Durant scored 20 points, behind Kyrie Irving who score 23 points in 31 minutes. Ben Simmons almost had a triple-double against his old team, as he scored 11 points, dropped 11 dimes, and secured 7 rebounds for the Nets.
Also Read: Jalen Rose suggests Larsa Pippen to consider Marcus Jordan as his nephew not boyfriend
Also Read: Is Jimmy Butler dating a Polish-American model? Know all about Kaitlin Nowak
Do follow us on Google News | Facebook | Instagram | Twitter