Multiple reports over recent weeks paint a picture of turmoil in the Chicago Bulls locker room primarily between Zach Lavine and Billy Donovan. All of the dysfunction is amidst an abysmal start to the season. The Bulls have lost pace with the eastern conference playoff race. They have fallen so much that they currently find themselves in 11th place with a record of 12-18.
The rumblings got the loudest after reports of an intense locker room confrontation surfaced after the embarrassing loss in Minnesota in which the Bulls gave up 150 points. Before the team's game Tuesday against the Heat, the coach confirmed the squabble to Daniel Greenberg.
"Certainly, there's times where you can see guys are frustrated," Donovan said. "But, to me, there's only one or two responses to that. Either try harder and fight harder or be frustrated and have the same thing continue on. To me, frustration's a feeling. We've got to stop worrying about feelings and start making choices."
This comes after Shams Charania of the Athletic reported on the bulls navigating a disconnect between it's two star wings which included direct quotes from Zach Lavine about the situation;
Inside the Chicago Bulls' concerning dynamics, the franchise and Zach LaVine not seeing eye-to-eye, and the organization's efforts to manage the on-court disconnect with LaVine and DeMar DeRozan — with @DarnellMayberry at @TheAthletic:https://t.co/k5dz1z00q8

— Shams Charania (@ShamsCharania) December 20, 2022
"I think everybody goes through ups and downs, just like every team does," LaVine said. "Obviously if we're not winning games, not everybody's going to be happy. It's not going to look as good as it was before. It's all glitter and show when you're winning games. But when you're losing games and you're trying to do the same things it's turmoil. Everybody has their right to their own opinion. For me, I keep my head down. I work on my game and try to help my team. I help try to lead the team. That's where I stand. I just try to take it day by day and evaluate how we're doing."
Nonetheless, the Bulls beat the Miami Heat in their latest game to improve to 12-18. We have to wait and see if they can use this as a launchpad to kick their campaign into life.
Also Read: "Every season that he comes in, he's going to be injured" Kendrick Perkins WARNS Lakers fans about injury-prone Anthony Davis' unreliability
Zach Lavine's defence the source of internal frustration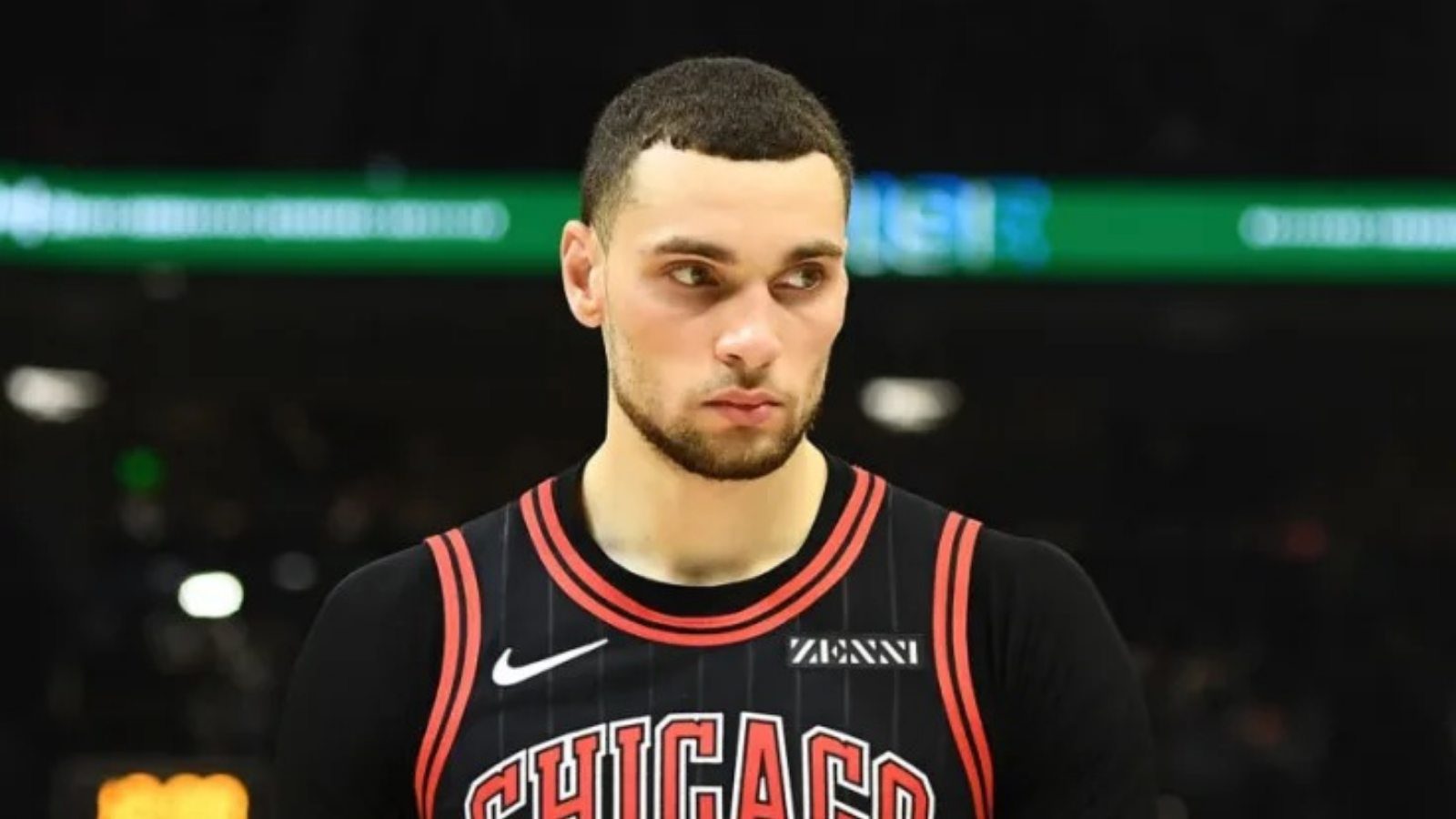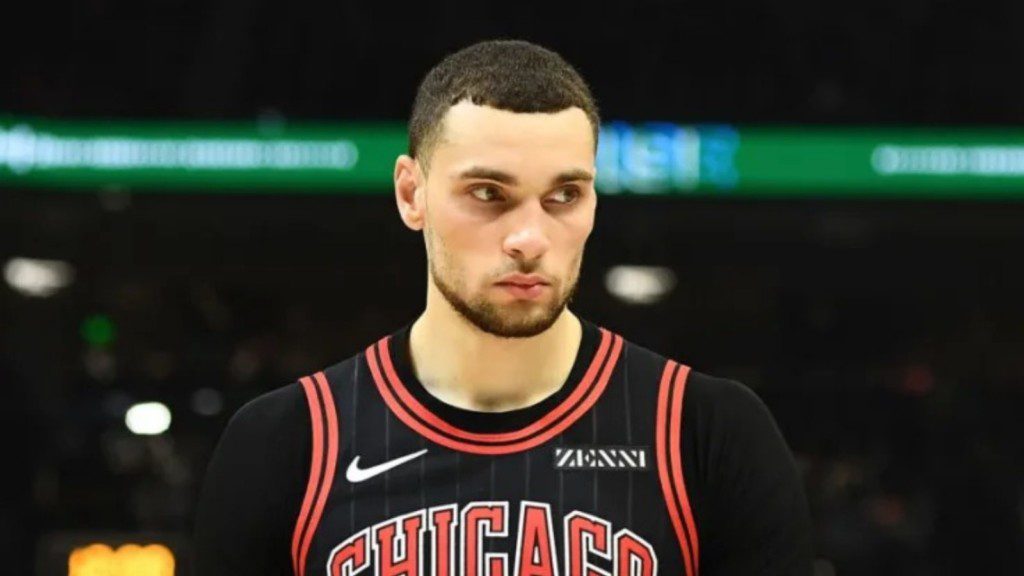 The Bulls signed their all-star wing to a 5-year, 215-million dollar max extension in the summer. The hope was that he would continue being a selfless leader for the team and spearhead their improvement from the 6th seed finish of last season. Within that, was an implicit requirement of effort on defence. Lavine has had the reputation of being lazy and disengaged on that end throughout his career but things seemed to be taking a turn.
He showed incredible effort and ability on the defensive end during Team USA's gold medal campaign at the summer Olympics of 2021 taking on tough assignments. Building on that, he had a promising start to the 2021-22 season for the Bulls defensively as Chicago started 27-11 and sat atop the Eastern Conference. After that, Lonzo Ball sustained a catastrophic injury which has kept him out till date and Lavine battled through a tough knee issue for which he got surgery over the summer. Chicago's defence plummeted as a result.
Can confirm @JCowleyHoops Tweet that players had strong exchange at halftime of Timberwolves loss, which drew coaches' attention. Sources said multiple teammates directed frustration at Zach LaVine, and the situation intensified.

— K.C. Johnson (@KCJHoop) December 20, 2022
After the surgery, the Bulls would've wanted Lavine to go back to the pre-injury effort. That has not happened and Lavine has the 6th worst defensive rating on the team (worst among starters) at 116 as per basketball reference. This has led to frustration among his teammates which was reportedly the source of the halftime bust-up in Minnesota.
Internal altercations and differences are the toughest thing to recover from, but we have seen it plenty of times in the past as well. Just last season, the Boston Celtics seemed to be in a similar spot after a loss to the Knicks had them at 18-21. Jaylen Brown then famously tweeted that the energy was about to shift, and the Cs tore through the Eastern Conference and made the finals. It will be interesting to monitor whether Chicago recovers or crumbles.
Also Read: "I still wasn't myself," Draymond Green credits Stephen Curry for ensuring his legacy isn't spoiled
Also Read: Damian Lillard claims himself to be the second best shooter behind Stephen Curry in league's history