In a recent trade that sent shockwaves throughout the league, the Los Angeles Lakers acquired Mo Bamba from Orlando Magic. In the four-team deal Lakers added multiple players to add to the help that LeBron James and Anthony Davis needed to get over the bump. However, with the trade, many questions have arisen, and perhaps all point to the atmosphere in the locker room. One of the concerns that LA has on its table is the Bamba's aggressive presence on and off the court. 
Perhaps, the doubt whether the former Magic star would be able to survive the media hype in Los Angeles. The question is also because of the presence of superstar LeBron James. All because of his recent altercation with Austin Rivers. Bamba and Rivers exchanged a few punches in the third quarter of the game between the Timberwolves and Magic. Before officials broke the fight multiple players got into the brawl. Eventually, the officials ejected five players from the game.
The four-way trade that sent Patrick Beverley to the Magic and brought in Bamba to the Lakers, was supposed to make the Lakers better on both ends of the floor. Before the Feb. 9. Trade deadline, the Lakers had let go of Russell Westbrook, Thomas Bryant, Patrick Beverley, and other players to stack up their roster. Rob Pelinka and Co. acquired players like D'Angelo Russell, Malik Beasley, and Jarred Vanderbilt. 
Related: Austin Rivers torches Mo Bamba's 'F**k around' comment after brawl with claim to choke him out
How much can Mo Bamba help the Lakers during the season?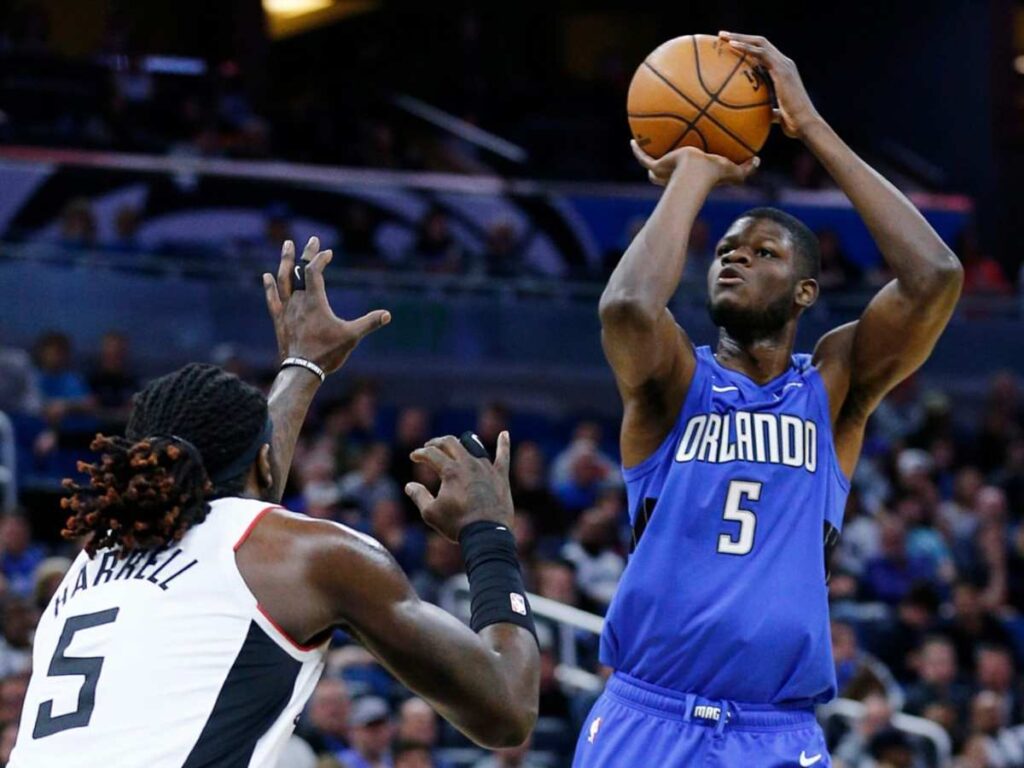 Offensively, the Lakers didn't have much on the roster to lose in the trade. Perhaps, Mo Bamba might have provided the team with a spacing solution and can keep the land free for the player who likes to play their game in the paint.
According to Cleaning The Glass, the former Orlando player ranks in the 89th percentile among bigs in three-point shooting. He is also 97th percentile in non-corner three-point shooting. Thomas Bryant who had emerged as one of the versatile forces alongside James and Westbrook after the Davis injury didn't find much time after AD came back. 
Having a length of a big man, Mo has shown excellent improvement on the defensive glass over the years, which might be beneficial for the Lakers. Moreover, having a playmaker in LeBron has always elevated the game for the big men around him and it is also expected so from the young star. However, it remains to be seen, how Bamba fares during his stay in LA. He is on a non-guaranteed deal for $10.3 million next season. The deal is set to become fully guaranteed on June 29.
In Case You Need:
"The NBA turning into WWE" – Mo Bamba and Austin Rivers trade punches resulting into UGLY Brawl
Donovan Mitchell's hilarious reaction after a heated altercation with Dillon Brooks followed by Mo Bamba-Austin Rivers fight
Do follow us on Google News | Facebook | Instagram | Twitter