Mo Bamba and Austin Rivers have recently joined the list of several players to get into a fight this season. As last night during the Orlando Magic's visit to Wolves' Target Center, both the players showed off their boxing skills on the floor. The game had many highlight-worthy moments but the one viral on the internet is the on-court altercation involving Austin Rivers and Mo Bamba.
In the third quarter, with one minute and thirty-two seconds remaining the game was paused and delayed. As Mo Bamba jumped off the bench to swing some good rights and lefts on Austin Rivers. He missed his first punch and soon several players got into the fight. Some were backing their teammate up and some tried to stop the fight. Austin Rivers too didn't hold back since they had a fair trade of punches.
The real reason behind the fight isn't out yet. As even the viral video on the internet is limited to the physical altercation and the approach Rivers made toward Mo Bamba. It all started near the Magic's bench where Austin and Mo were exchanging some words. But Orlando's Center decided to jump off the bench and soon it was a WWE Royal Rumble-like situation on the floor.
The Orlando Magic ended up winning the game at 127-120. As after the fight, they got really serious in the game, especially the bench. The unfortunate, physical altercation didn't just entertain fans but also handed out 5 ejections. The five players who were involved in the fight and got ejected are: Mo Bamba, Austin Rivers, Taurean Prince, Jaden McDaniels and Jalen Suggs.
Related: "He is the most beautiful basketball player to watch," Austin Rivers claims Kyrie Irving to have the SEXIEST game on the court
Fans react to Austin Rivers and Mo Bamba's fight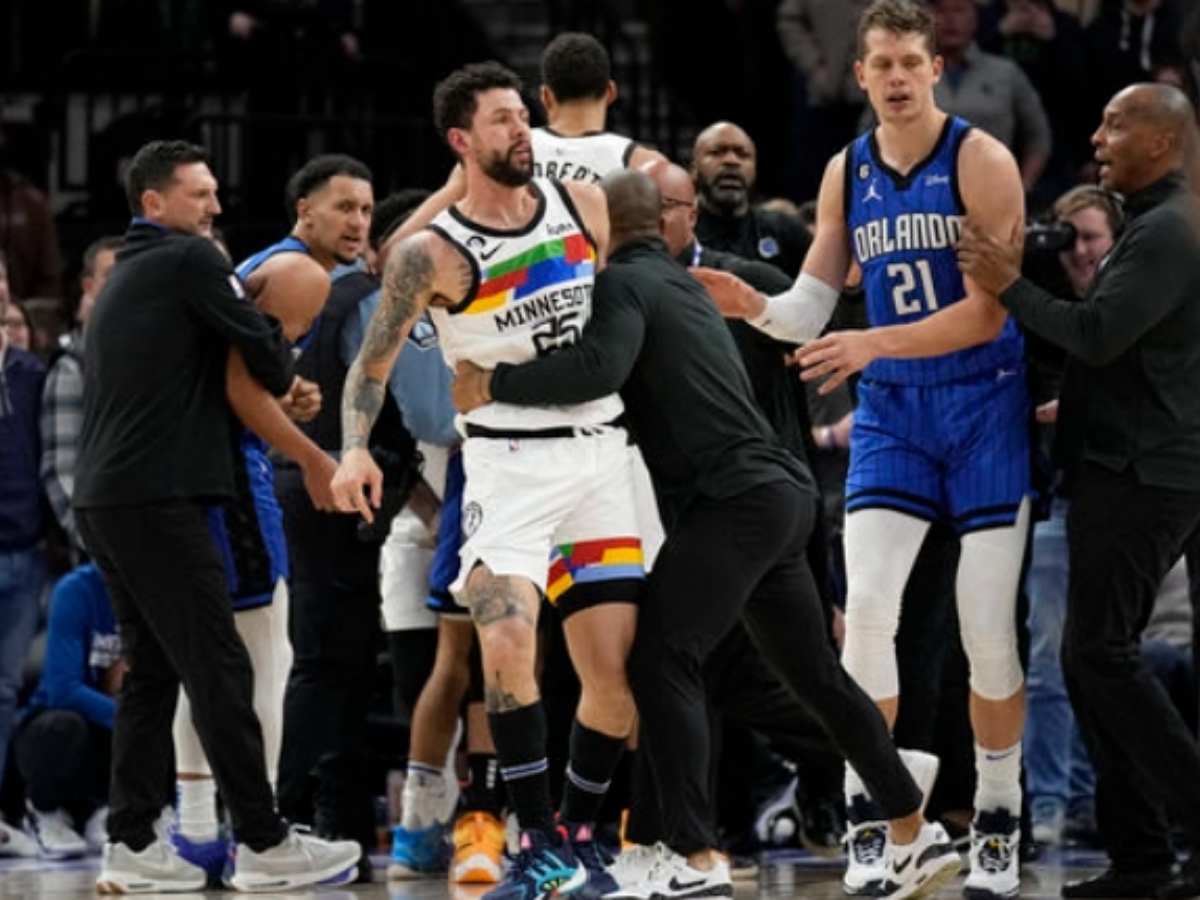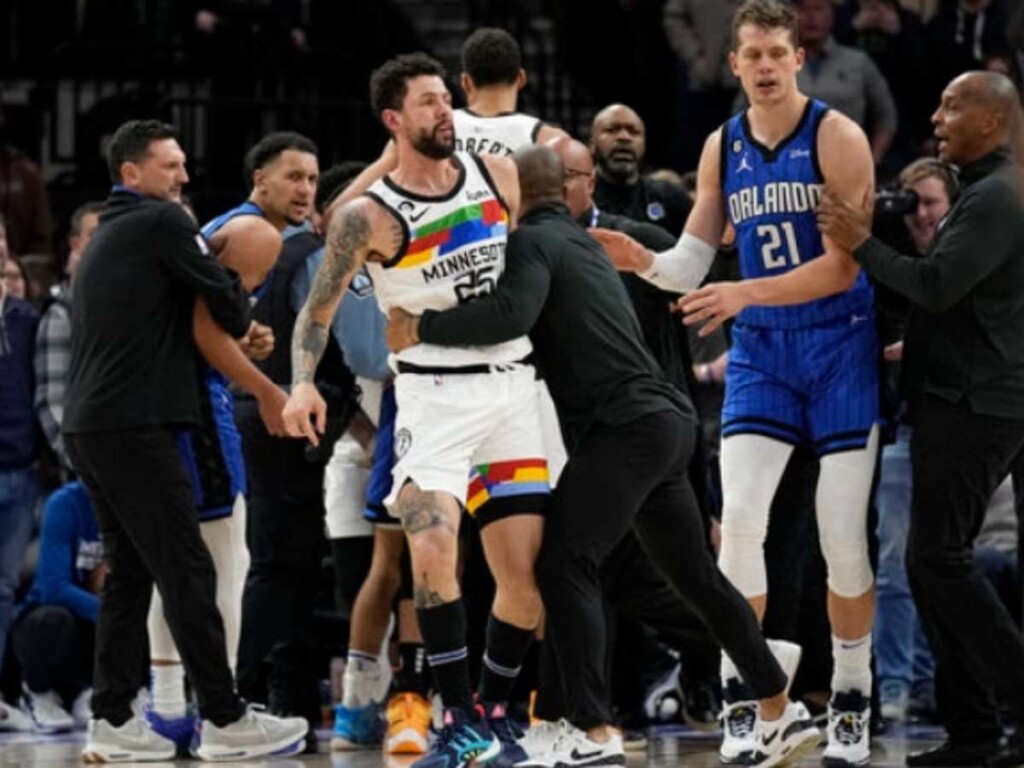 The fans love such moments where players end up showcasing their fighting skills as they get into physical altercations. So far in the season, Austin Rivers and Mo Bamba's fight tops the chart as fans got to enjoy some wrestling and boxing too. There are thousands of reactions to offer for the fight. As everyone involved is getting trolled and even the league as many are comparing it to WWE. You can find some reactions here below:
The league though now can take some serious actions against the players ejected and, especially, Mo Bamba. As he came off the bench to fight Rivers. And, this ain't the first time the league is experiencing an on-court brawl this season. So suspensions and/or fines can be handed out to the players involved.
In Case You Missed It!
"Hate that guy," Charles Barkey torches Skip Bayless for his constant attack on LeBron James
REPORT: Kyrie Irving decides to request a trade from 4th-seeded Brooklyn Nets
Do follow us on Google News | Facebook | Instagram | Twitter