Isiah Thomas appeared on the 'All The Smoke' podcast and claimed that his Detroit Pistons team deserves more acclaim for beating the best teams of their era. "They say that's the best teams ever to play (Los Angeles Lakers and Boston Celtics), and we beat both of them," said Isiah Thomas. The Detroit Pistons eliminated the Chicago Bulls and the Boston Celtics in 1987/88 and beat the Los Angeles Lakers in that year's finals.
"When we beat them, they were all MVPs of the league," said Isiah about beating Michael Jordan, Larry Bird, and Magic Johnson in the same championship run. Jordan was the league MVP in 1988, Bird was already a three-time MVP by then, and Magic had won MVP the year prior. The Detroit Pistons teams of that era get a lot of hate for their playstyle, but Isiah believes they had to beat the best of the best on their way to the title.
"This who we are from day one; that's what clicked," Isiah added when asked about the Piston's back-to-back championships in the late 80s. In three of their previous four playoff runs before winning a championship. Isiah Thomas was the best player on the Pistons team and cherished the memories he had of beating all the giants on the way to their titles.
Also Read: "He brought us home," LeBron James discusses Anthony Davis' resilience after tweaking his ankle mid-game
Isiah Thomas reveals trash-talking stories from his battles with Larry Bird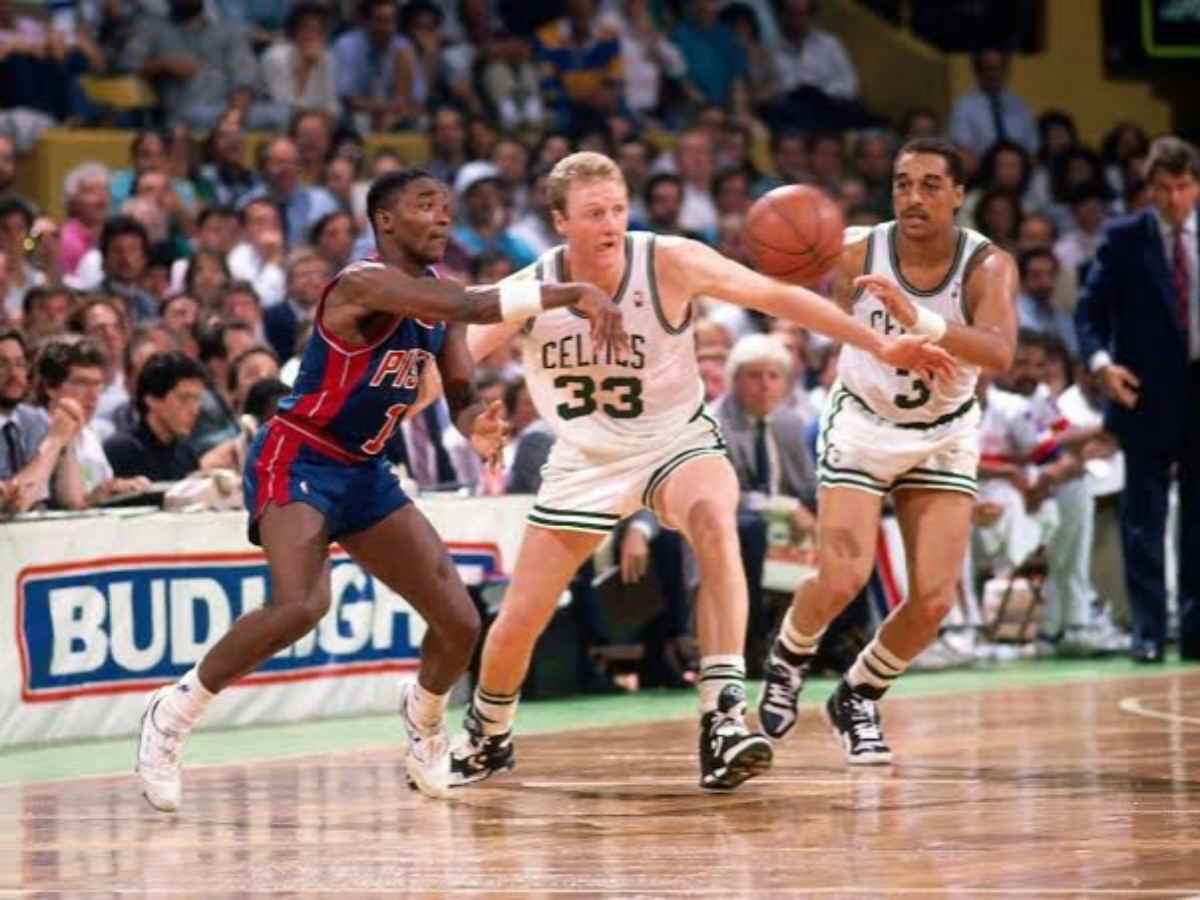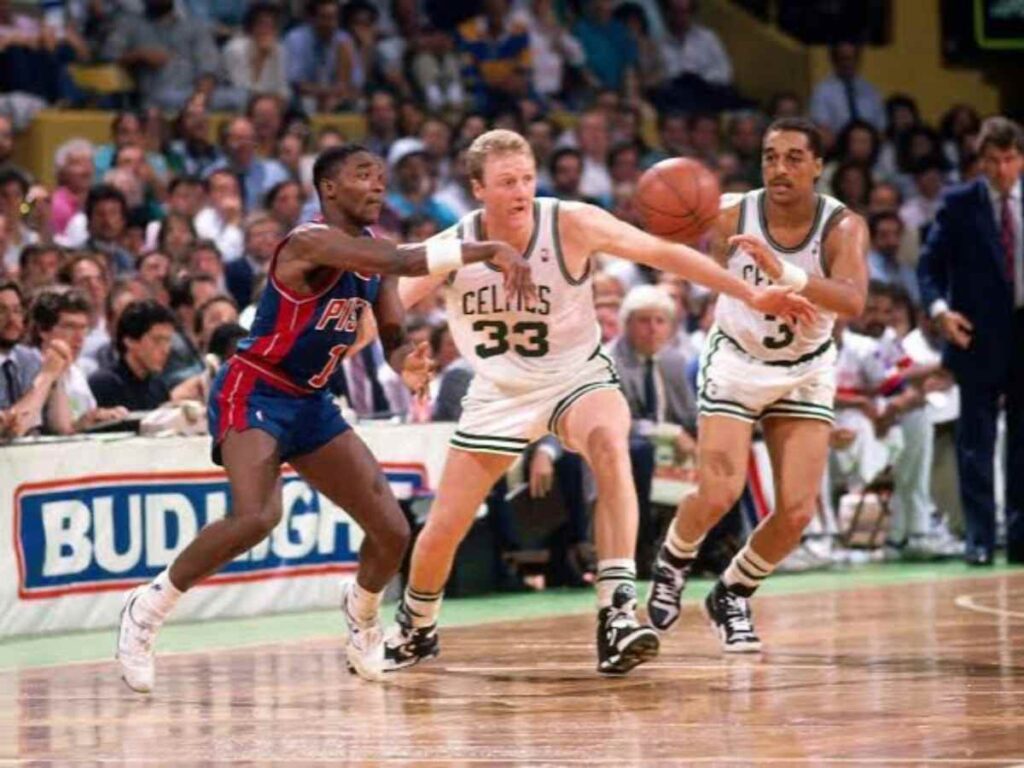 Isiah Thomas and Larry Bird frequently met each other in the playoff and have had some legendary battles. Thomas detailed a story where the Pistons had three white players guarding Larry Bird in a game, and Bird said – "Who's guarding me? You ain't got no brothers?". Thomas noted that Larry felt disrespected to be guarded by white guys as the best players in the league were black players.
The Boston Celtics team in the 1980s made multiple finals and won numerous championships while stopping Isiah on his way. However, when the Pistons got Dennis Rodman the following year, Thomas responded to Bird by saying they finally got a brother to guard him. Bird laughed it off and said he was a 'little better' than the rest. Rodman was the catalyst to the Pistons championships and a defensive anchor of that era.
"If he ain't got no melanin, you can't guard me," said Isiah on how Larry Bird felt while playing in the 1980s. Bird was one of the most feared players of that era and is still the last player to win three-straight MVPs. Thomas did get the last laugh by beating Bird in 1988, which was the Celtic's last Finals appearance until 2008. However, Bird will be happy he was more rings and Finals MVPs than his good friend and rival Isiah Thomas.
In case you missed it:
Andrew Wiggins injury update: Warriors star 'returns to San Francisco' after weeks away
"I could've dunked it," Rudy Gobert CLAIMS him having pity on Anthony Davis' injury gave the Lakers unnecessary momentum
Do follow us on Google News | Facebook | Instagram | Twitter