The Damian Lillard trade has sent the entire NBA trade scenario into turmoil. With so many pieces being shifted around, it is impossible for analysts to accurately predict which player will end up where. However, this has not stopped them from trying. The latest to join this list of analysts trying to predict trades is Shams Charania.
According to Charania, there is a chance that James Harden will be traded from the Philadelphia 76ers. His reasoning is based on the fact that the Bucks traded away Jrue Holiday. He says that the 76ers are very interested in Holiday, and might try to trade for him now that he is not in Milwaukee. Any trade package between the 76ers and the Blazers for Holiday would involve sending Harden somewhere else. This means that should the 76ers go for Holiday, they might give up Harden.
Charania was reported saying, "There's a good chance [Jrue Holiday] moves before media day on Monday. The Clippers have interest… [Sixers] is going to be going hard at him so James Harden would have to be part of a transaction like that."
Jrue Holiday going to the 76ers would be an interesting trade for all parties involved. Where he would fit in the 76ers offence and how much he would boost it is up to debate. However, his trade to the 76ers is merely speculation at this point and fans will have to wait and watch as the drama unfolds.
Also Read: "The minute a white woman cries, the world has to stop" – Nia Long launches ATTACK on Celtics for horrible handling of ex-coach Ime Udoka's affair scandal
What is James Harden's status with the Philadelphia 76ers?
James Harden has made it clear that he wants out of Philly. He publicly called 76ers GM Daryl Morey a liar and said that he could no longer play for him. He has made it clear that his tenure with the 76ers is coming to an end.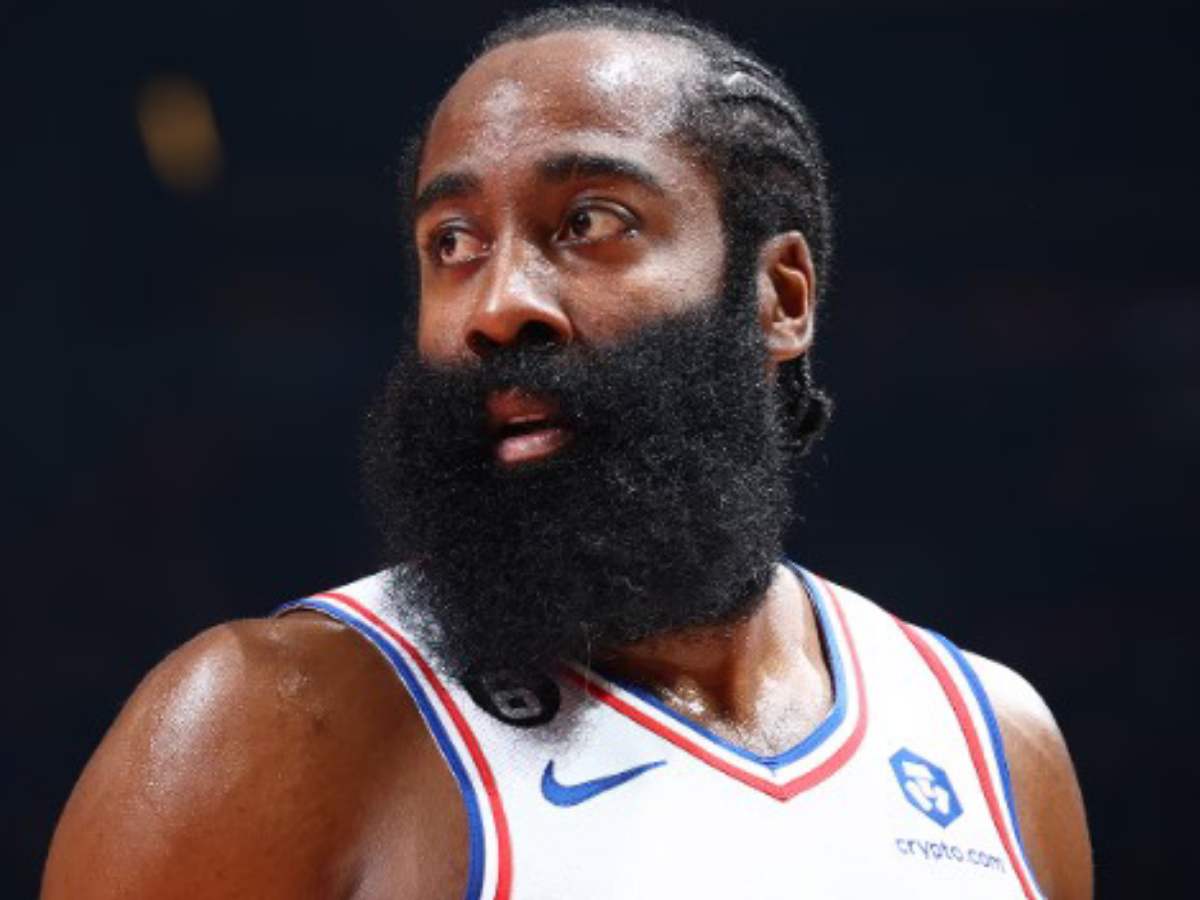 In fact, at a party that Harden hosted earlier this week, he had people holding up signs reading – 'Daryl Morey is a Liar'. It seems that the feud between the two has reached a point of no return.
The pressure is on the 76ers organization to find a suitable trade for Harden. If he isn't moved, it is entirely possible that he'll be back with his antics. He is already rumoured to be missing media day on Monday. The Jrue Holiday situation gives the 76ers a perfect chance to trade away Harden and get a decent replacement in return.
In Case You Missed It:
Do follow us on: Facebook | Instagram | Twitter
Follow FirstSportz on WhatsApp Channel