Mario Chalmers gained notoriety for saying that LeBron James is not feared by anyone in the NBA. On ESPN First Take, JJ Redick disputed the claims made by James' old colleague. The argument over 'who is the greatest NBA player ever' is probably one that will never be settled. Due to their phenomenal success, LeBron James and Michael Jordan continue to dominate the debate.
Mario Chalmers appearing to criticize a former teammate caught everyone off guard. James and Chalmers were teammates on the Miami Heat from 2010 until 2014. Chalmers played in the Heat's rotation for four of those seasons as they won two NBA titles.
"How much pain do you think he [LeBron James] has caused other players that have lost to him in the playoffs? I have the luxury because I get to talk to some oldheads on my podcast…there is some pain, some emotional pain inflicted by those losses," said Redick.
JJ Redick made reference to LeBron James' career-long record of losses he caused other teams as well as the connection between fear and pain and loss. According to Redick's major point, most NBA players don't really fear anything since it would prevent them from getting to the league because they work so hard and devote so much of their lives to the sport.
In the 90s, Michael Jordan was a pioneer who brought the NBA to a global audience. He rose to such heights of stardom around the world that he is still regarded as the greatest athlete ever. With his never-ending quest for greatness, he amassed six championships, including two 'three-peats' with the Chicago Bulls.
Jordan, though widely considered as the GOAT, lacked James' total playing package'. LeBron James is the only player in NBA history with 10,000 points, 10,000 rebounds, and 10,000 assists. He consistently ranks among the top 10 or 15 in the league in every list. He is on track to become the NBA's all-time leading scorer. James has made it to the NBA Finals ten times, and he also leads the league in practically every playoff category.
Have a look at what their fans had to say after LeBron James revealed a wild dream he had. The King took to Twitter to tell fans that he dreamed about a college matchup against Michael Jordan. And the 'ultimate debate' took no time to make rounds on Twitter with tweets flooding over from both of their fans.
Related: Lakers head coach Darvin Ham shares 'optimistic' injury update on LeBron James and his much-awaited return
Does Becoming NBA'S All-Time Leading Scorer make LeBron 'THE GOAT'?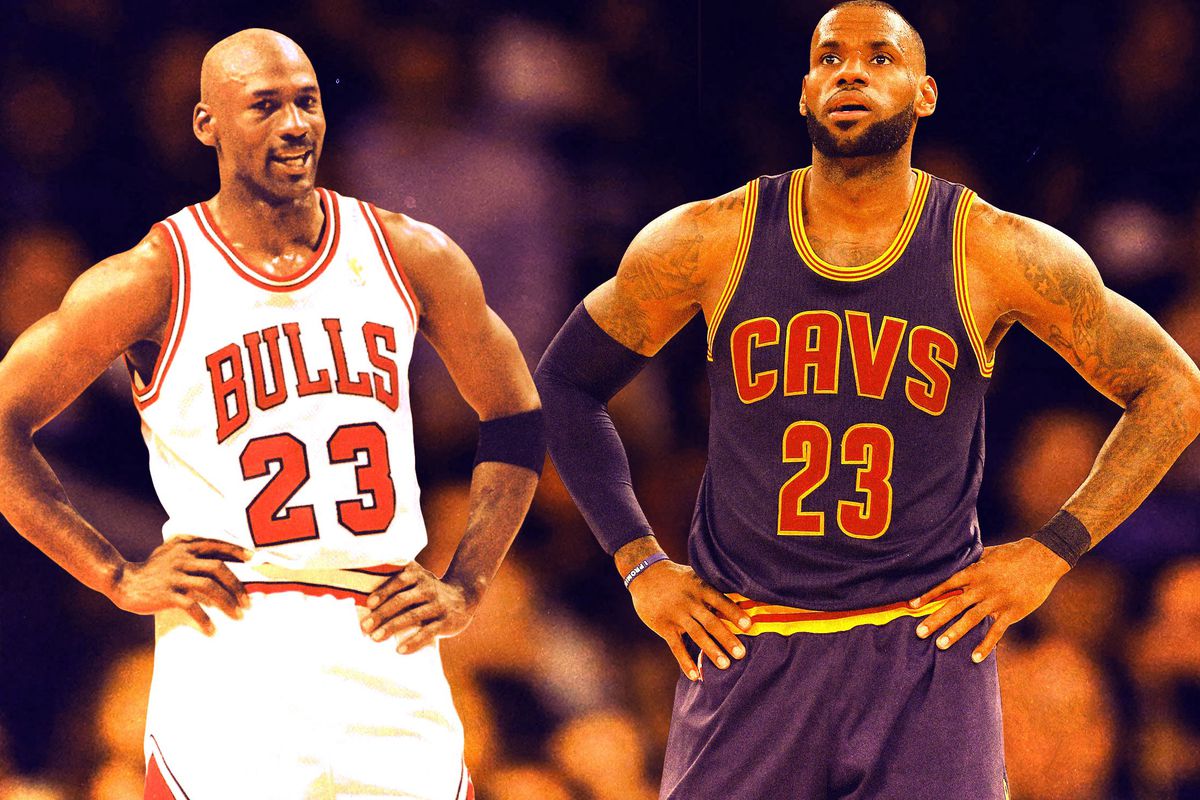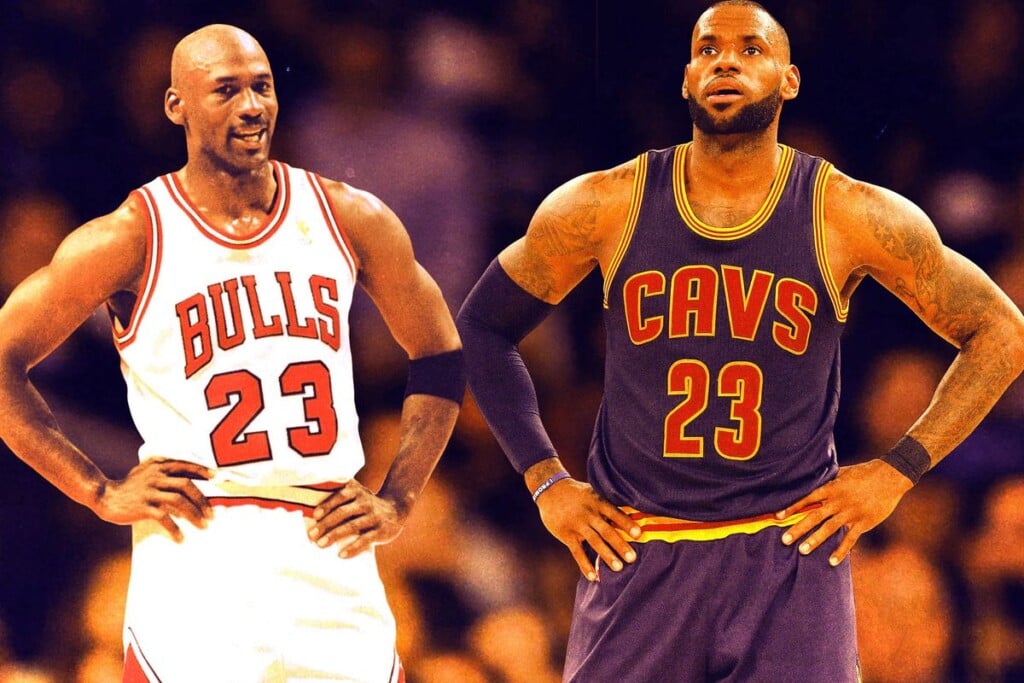 The NBA's all-time leading scorer, LeBron James of the LA Lakers, has officially surpassed Kareem Abdul-Jabbar. Nonetheless, some fans of Michael Jordan are still unwilling to accept James as the "GOAT" over Jordan.
Throughout his illustrious career, LeBron James has continued to add to his incredible list of achievements. The basketball community has been following this tale since last year. Fans and observers had been ticking down the days before James could potentially break the all-time record. James recorded 38 points, seven rebounds, three assists, and three steals to complete this legendary performance.
Talking about the achievement itself, James admitted that he still can't believe what he just did."It's surreal," LeBron said. "It's something I never made a goal of mine, it just happened. Longevity, me being on the floor for three different franchises, going and trying to be the greatest I can be every single night, and having great teammates and coaches allowed me to be me."
While it is certainly an impressive feat to pass a legendary player like Kareem Abdul-Jabbar in career scoring, it does not automatically make LeBron James the greatest of all time (GOAT) over Michael Jordan. There are many factors that are considered when debating who the GOAT is, including individual statistics, team success, leadership, and personal accolades. Both LeBron James and Michael Jordan have impressive resumes and arguments can be made for each of them to hold the title of the GOAT.
In case you missed it:
Gilbert Arenas believes the Lakers don't deserve to be in the playoffs if Anthony Davis can't win them games with the 'easiest' schedule irrespective of LeBron James' absence
"The guy is a d**k!" JJ Redick LAUDS Austin Reaves' rise with a weird NSFW comment following his career-best game against Orlando Magic