The game between the Denver Nuggets and the Philadelphia 76ers was a much-awaited battle. An MVP matchup, as it was called, was expected to feature the two-star centres from each team: Nikola Jokic and Joel Embiid. While Jokic had a memorable outing, Embiid chose to sit this one out. It was a decision they hadn't had to think much about, according to 76ers coach Doc Rivers. It was reported that the 76ers star experienced tightness in his right calf.
Interesting conversations about this season's MVP always circled the air. While Embiid has been a regular feature in the MVP ladder, Jokic is the two-time, back-to-back reigning MVP. Following Embiid's decision to sit out, former NBA player turned sports analyst Kendrick Perkins accused him of ducking The Joker.
Speaking about Embiid missing out, Perkins went on record to say, "Joel Embiid is ducking that smoke today". He expressed his dissatisfaction, stating that when winning the MVP award matters so much to a player, they cannot afford to sit out games like this. He also mentioned that while he has a vote to make, he is going to remember this moment. "When it comes down to these moments and these matchups, I have a vote,and when I go and I vote and I'm looking at the MVP, I'm going to remember this moment." 
Earlier this season, in a game against the same team, Embiid scored 47 points as hosts. Emphasising the importance of giving Jokic a chance to play against him in his home ground, Perkins said, "You have to give him an opportunity to get his length back. You cannot sit out this game."
Related: "He's scared of Jokic!" – NBA Twitter BASHES Joel Embiid for missing the 'MVP matchup' against Nikola Jokic
Where does Joel Embiid stand now in the MVP Race?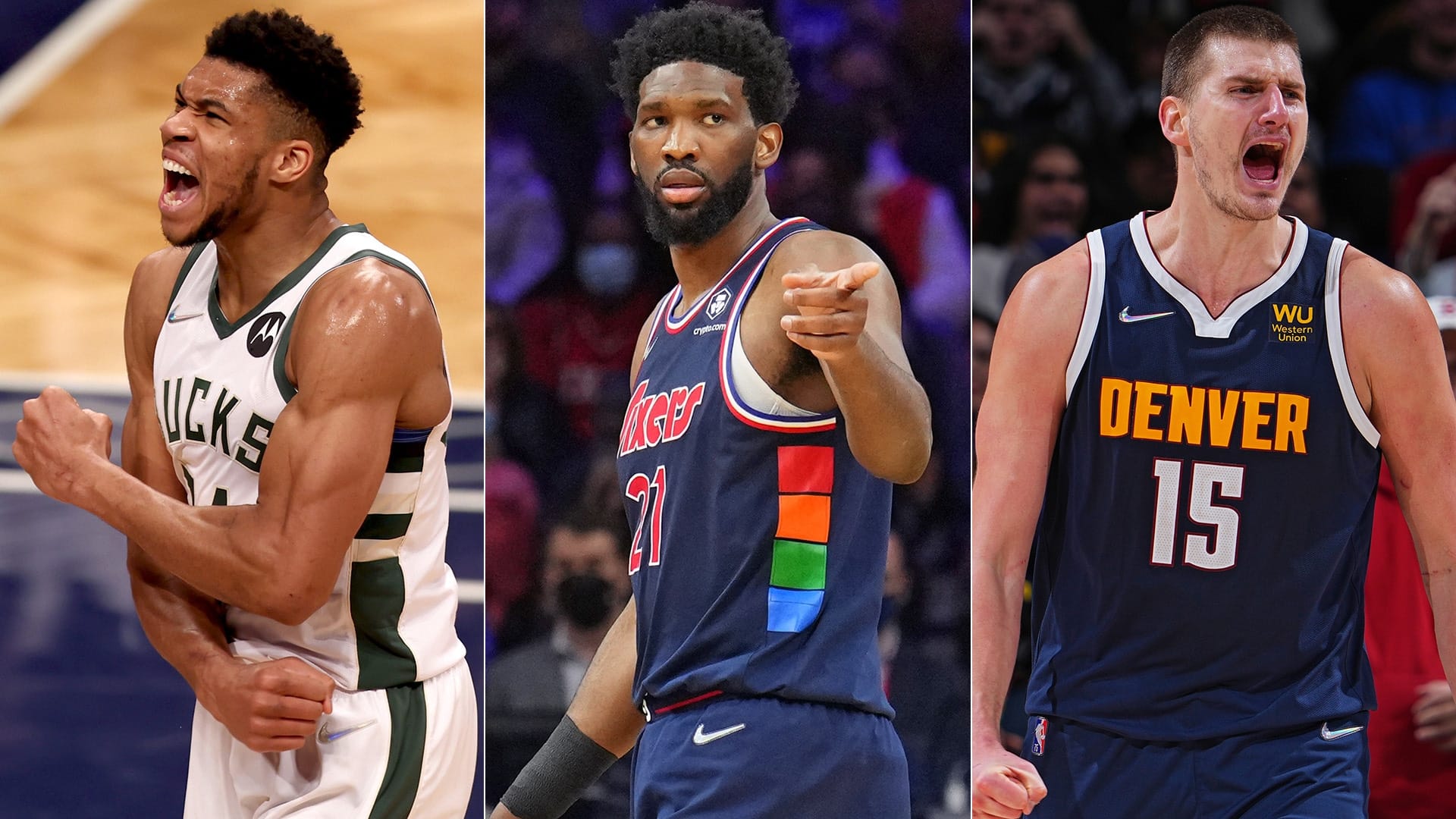 The MVP race in the NBA has always been full of excitement. The last few seasons have witnessed a great number of talents across teams which makes the MVP race competitive at its core. From younger guns like Luka Doncic and Devin Booker to veterans like Stephen Curry and LeBron James, the fans are always animated in voting their favourite player in.
Joel Embiid leads the MVP race averaging 33.3 Points Per Game. The 76ers centre, who has been a key contender for the race, also averages about 10.2 Rebounds (RPG) and 4.2 Assists per game (APG). Following him closely is the two-time MVP from Denver Nuggets, Nikola Jokic. Averaging about 24.9 PPG, 11.9 RPG and 9.9 (APG), he looks in great rhythm to lead his team to a title.
Amidst the MVP matchup conversations between Embiid and Jokic, the star beast from Milwaukee Bucks intends to sneak in for his third MVP. Giannis Antetokounmpo averages around 31.1 PPG, 11.7 RPG and 5.6 APG and is the primary reason behind the team's success this season. The Bucks sit on top of the Eastern Conference with 54 wins and 21 losses.
In case you missed:
WATCH: "Channelizing his inner Patrick Mahomes" – Luka Doncic's incredible pass from an awkward position sets the NBA World on fire
"Man that's SIMPLY INSANE!!!!"- LeBron James blown away by Luka Doncic's defense-piercing pass against the Pacers