The Denver Nuggets and Philadelphia 76ers locking horns created huge excitement amongst the fans of the game. After all, they were only anticipating two league giants facing each other off. Two players in a hard and competitive race for the MVP title of the season, Joel Embiid was expected to face Nikola Jokic in an MVP matchup. However, ahead of the much-awaited clash, the 76ers centre was reported to sit out and miss the game due to tightness in his right calf.
Joel Embiid has been on the MVP race ladder consistently for the past couple of seasons. However, Nikola Jokic has managed to run away with the title twice. And it won't be a surprise if he manages to take it home a third time. With Embiid's history of narrowly missing MVP laurels, these MVP clashes offer fans with a 1v1 battle to watch.
The Denver Nuggets made the most of their opportunity with Embiid sitting out of the game. The absence of James Harden made it even better for the home side. Nikola Jokic relished himself on the floor as he picked up another triple-double. Scoring 25 points, 17 rebounds, and 12 assists, he led the Nuggets to a 111-116 victory over the visitors.
76ers coach Doc Rivers discussed Embiid sitting out. "It was not a hard decision for us," he said when asked about his reaction to Embiid complaining of discomfort."Everybody wants to see these two guys play against each other. We're just going to take it slow and be smart. We want to get him and the whole team healthy for the playoffs."
Related: "I like being the a**hole" – NBA's 'bad guy' Joel Embiid doesn't care about MVP race, prefers villain persona
Fans react to Joel Embiid choosing to sit out against the Nuggets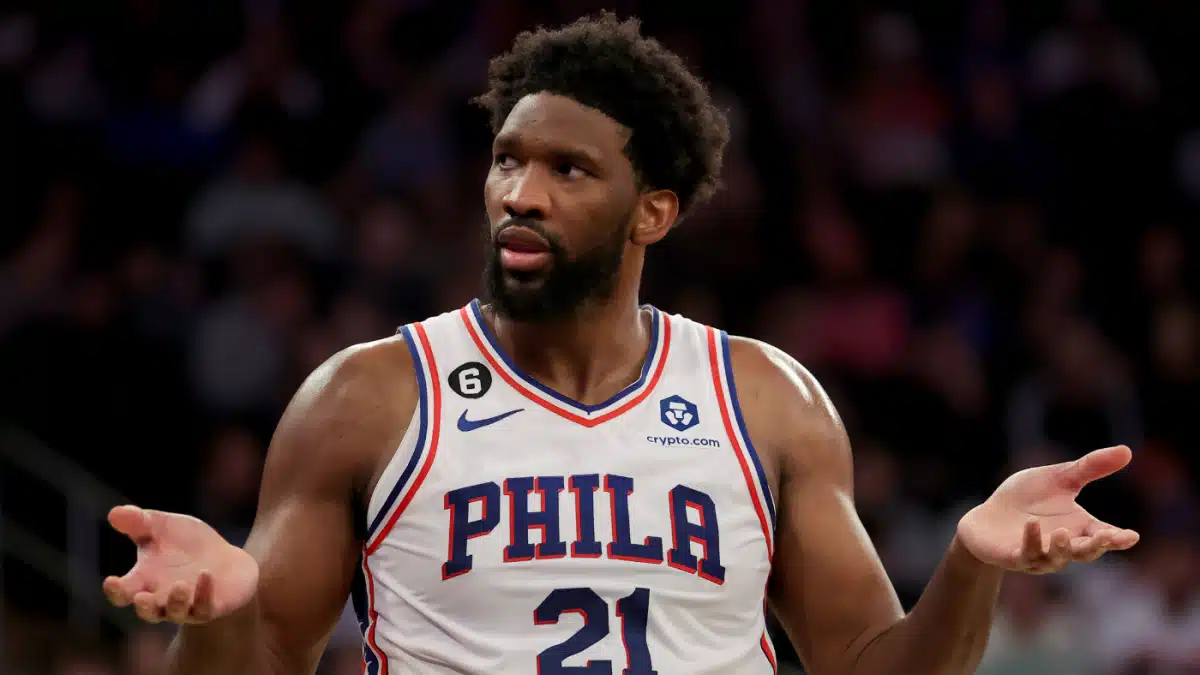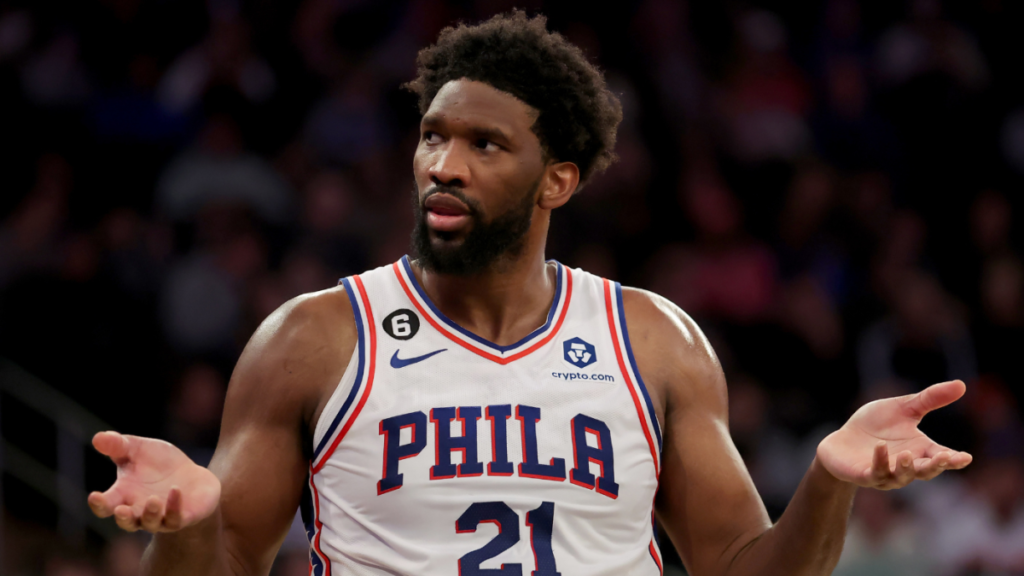 The NBA fraternity was not impressed with the news of Joel Embiid sitting out. Contrary to Doc Rivers' comments on prioritizing fitness for the playoffs, criticisms came in flying for the 76ers guard. Comparisons with his Nuggets counterpart were the consistent tone of most comments, while others mocked the potential MVP for opting out of what could've been a tough fight.
Joel Embiid will look forward to putting this all behind him and focusing on the remaining season. It will be interesting to see how both players, with their respective teams, shape up in the playoffs.
In case you missed:
What happened to Paul George? Reason why the Clippers superstar is not playing against the Bulls tonight
"They are a disaster!" Skip Bayless professes the Mavs will not make the Play-In despite having Luka Doncic and Kyrie Irving on the team