The centre for the Philadelphia 76ers, Joel Embiid, has spoken out on how he feels he is viewed by the public and the media and how he is OK playing the "bad guy." Embiid stated in an interview with Shams Charania of The Athletic that he loves being the underdog and wants to be remembered as an unstoppable force after his basketball career is over. This season, Embiid has performed admirably on the court, averaging 33.3 points, 10.2 rebounds, and 4.2 assists. This has helped the Sixers advance to the playoffs and cemented their position as title contenders.
Embiid has been open about his preference for winning a championship over competing for the MVP award, declaring that he is unconcerned about it. He emphasised that the playoffs are his first aim and that he is not concerned with winning individual honours. The fact that Embiid is prepared to put the team's success ahead of his own accomplishments shows how dedicated he is to winning and that he will focus his efforts on delivering the title to Philadelphia.
Embiid's remarks about how the public and his fans view him demonstrate his self-awareness and self-assurance. He is aware that he may not be popular, but he is okay with playing the "bad guy" and using that perception to drive him. Embiid's passion and commitment to his profession are evident in his desire to be recognised as an unstoppable force.
Embiid's performance will be essential to the Sixers' success as the playoffs get near. He is a tough opponent for any team because of his ability to dominate on both sides of the court. He will confirm his place among the game's greats if he can keep up his stellar play and guide the Sixers to a championship. Embiid's on-court performance warrants praise regardless of how the media and fans perceive him.
Related: "I took that personally!" Joel Embiid ANSWERS Draymond Green with a mammoth 46-point performance against the Warriors after he claimed Nikola Jokic is the hardest person to guard
The Bigger Picture: Joel Embiid's priorities shift to playoff health amidst fatigue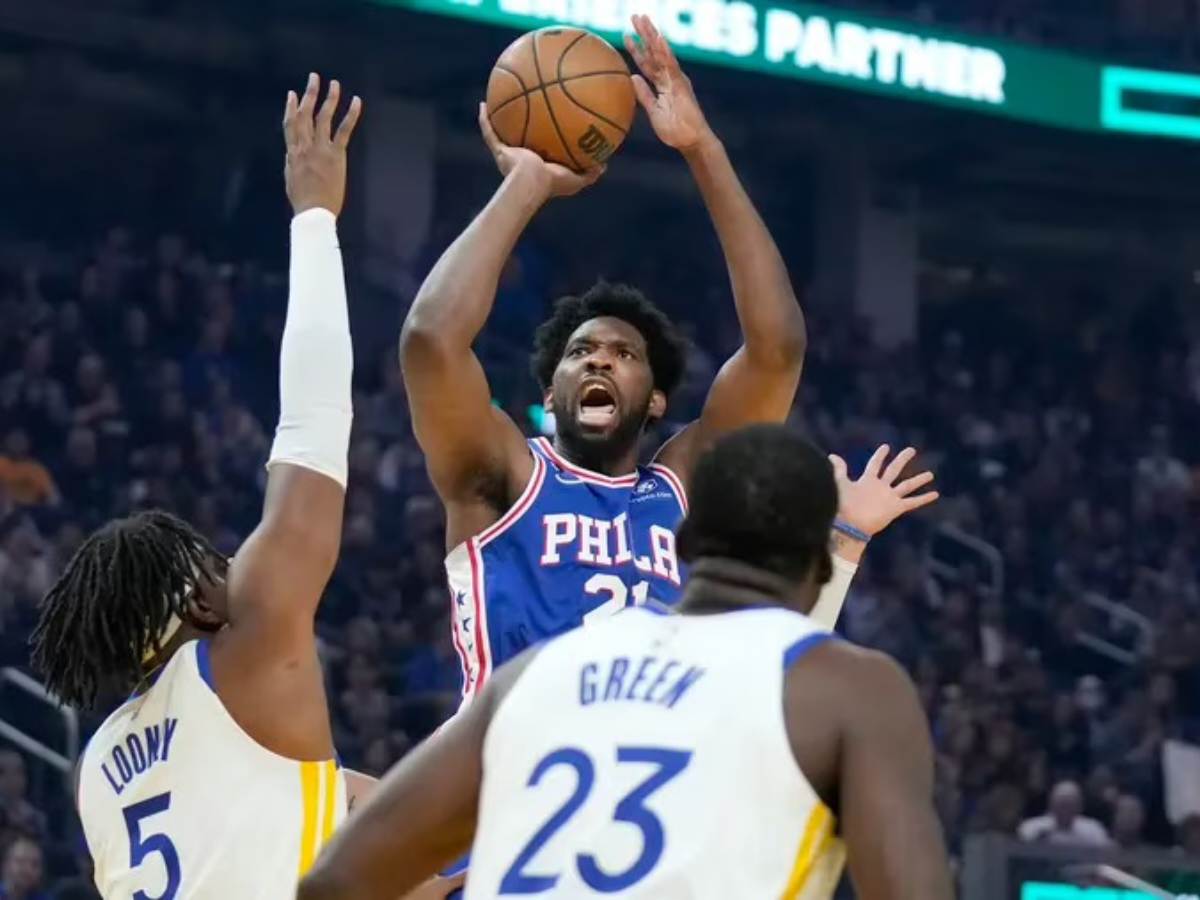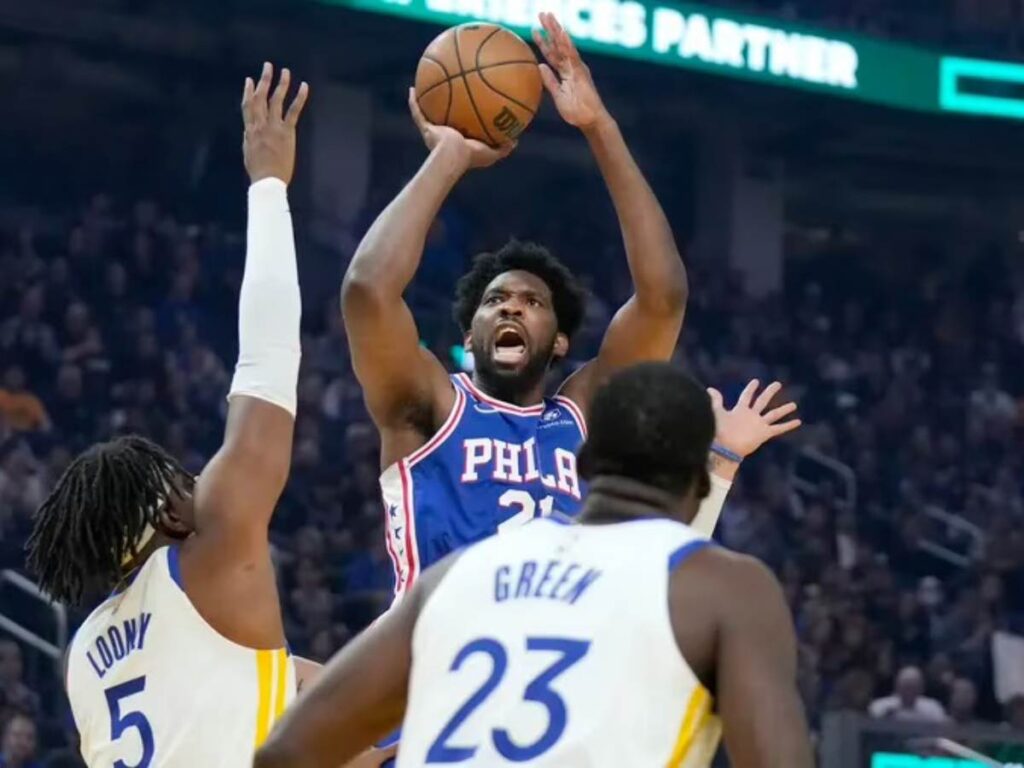 Joel Embiid, a centre for the Philadelphia 76ers, has announced that he has to take a break from playing shortly in order to keep an eye on his weariness and keep himself healthy for the playoffs. Embiid has been suffering from calf discomfort since last Wednesday's game against the Chicago Bulls, despite playing in 16 of the team's subsequent 17 games. He was able to participate in the back-to-back set on Friday and Saturday, though. Although Embiid had previously aimed to play in as many games as he could, including back-to-backs, he is now more concerned with the overall goal of making the playoffs healthy.
The 76ers have qualified for the playoffs, therefore Embiid wants to avoid becoming too worn out before the tournament. Embiid scored 46 points in 38 minutes against the Golden State Warriors the day before, despite having a "human night" by his standards against the Phoenix Suns.
In Case You Missed It:
Luka Doncic to the Lakers? Kyrie Irving's ANTICS will help LA land Mavs star, suggest NBA insider
"Ty Lue and Marcus Morris are dating" – NBA fan provides BIZARRE theory for Clippers' persistence with underperforming star