Kevin Durant is arguably the greatest scorer in NBA history and his dominance is still feared among his peers, even today. He is extremely successful on the court and has achieved things several others have only dreamed of. Besides all of his success on the basketball court, KD is also well-known for his social media feuds and other activities.
We all may have noticed that Kevin Durant always wears leg sleeves while he is on the court. Nobody had ever questioned why? As almost every other player simply puts on their uniforms as is. But it all came together when Slam Kicks released a picture promoting the player's signature model and his extremely dry skin caught the attention of the masses.
This may not entirely be the reason why Kevin Durant wears those sleeves but this certainly had every KD troll on the Internet attack him, including point guard Isaiah Thomas. The (now deleted) tweet he sent out said, "No way KD can be that ashy! No way!" and there were several other people who decided to throw punches at the legend's lack of personal care. Kevin Durant himself, once again, decided to take matters into his own hands saying, "I'm bouta pull my "y'all broke" card in a second. Fuck y'all."
Also Read: "They need an Anthony Davis or Evan Mobley," Nick Wright compares Luka Doncic's Dallas Mavericks to LeBron James' time with Cavs
Kevin Durant and the Brooklyn Nets could possibly make a comeback of the century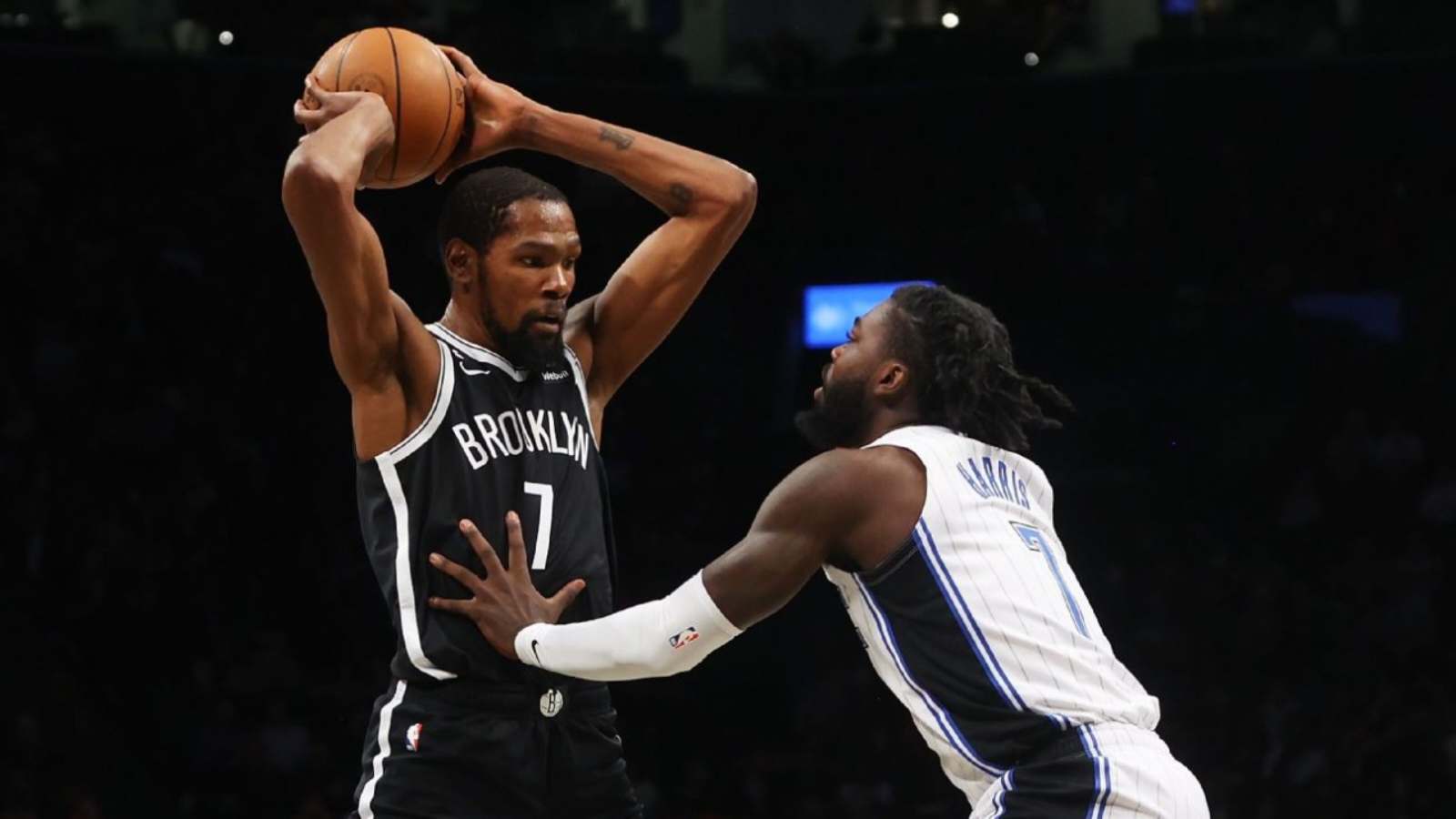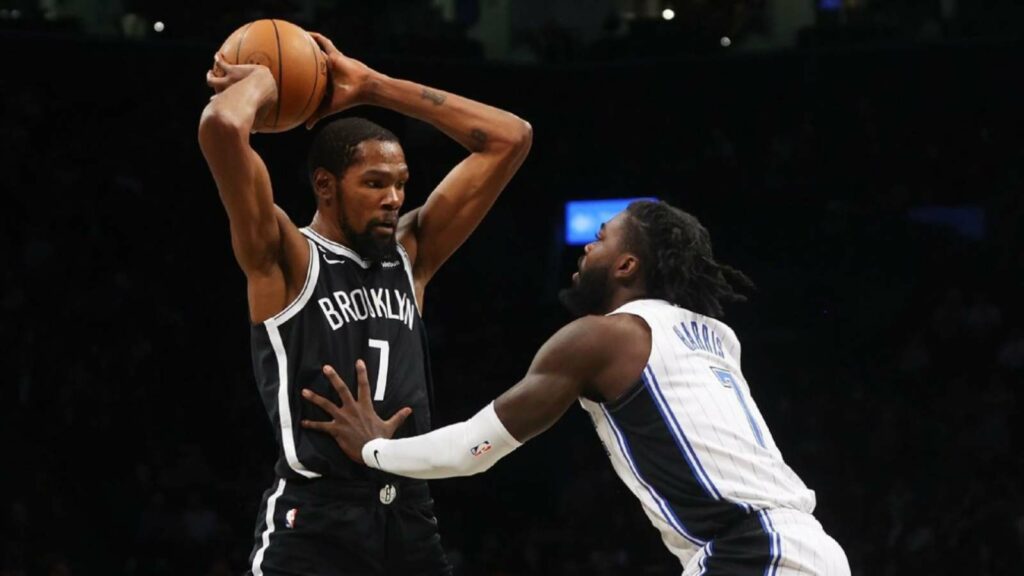 Kevin Durant has been the biggest reason why the Brooklyn Nets are beginning to catch up to pace. The team started off on a bad note with Kyrie Irving's suspension, the firing of Steve Nash and a deadbeat defender, Ben Simmons. Everything switched up once Jacque Vaughn took over the head coach role. KD started his spearing through opponents and surprisingly, Simmons is playing much better on all ends of the floor.
The Nets are currently sixth in the Eastern Conference with a record of 13-11. They are on a four game win streak and could possibly hit the top five ranks very soon. Kevin Durant is averaging 29.8 points, 6.6 rebounds and 5.4 assists per game shooting 55.4% from the field.
Ben Simmons has been contributing to offense and defense whenever or wherever his presence is required. He has been averaging 11.8 points per game since mid-November which is far better than putting up single digit numbers every game. Unfortunately, he is out recovering from a calf strain.
Kyrie Irving has also been excelling beside KD averaging 24.8 points per game this season. His suspension was quite damaging to the team on an emotional level, but they carried on the fight. He has been putting up 22.7 points per game since his return against the Memphis Grizzlies. The Nets will have a great season if they continue playing on the same level.
Also Read: "WRONGFULLY being used," Michael Jordan's daughter with Juanita Vanoy claims how Brittney Griner is being used as a mere 'pawn' by Vladimir Putin's lands
Also Read: "His software got some malware"- Fans hilariously troll Kawhi Leonard as he flips the birdie to the camera
Do follow us on Google News | Facebook | Instagram | Twitter