Klay Thompson may be back from his torn-ACL injury but at the moment seems only like a shadow of his former self. The shooting guard is averaging 18.1 points, 3.6 rebounds, and 2.4 assists a game compared to his previous seasons where he averaged at more than 20 points a game. This season also saw Klay getting ejected for the first time in his career following a brawl with Phoenix star Devin Booker
This was noted by famous NBA commentator Charles Barkley who said Klay wouldn't be able to go back to his previous levels of playing. Needless to say, that didn't go down well with the Golden State Warriors' guard who had then said that the comments "hurt his heart".
 Recently he elaborated on their beef and regretted responding to Barkley's comments, speaking on this Klay said, "Yeah, man, I'm mad I even addressed that, It's like, only time will tell. I just gotta hoop and let the talkers talk. Like, what else do I got to prove, man? At this point, it's all gravy, playing with house money."
Klay Thompson has faced a lot of hardship in his career but has managed to come back. The 32-year-old thinks he still has what it takes to regain his prior form, even though he isn't the same player he was prior to having two serious injuries in two years. He's going to ignore the doubters for the time being and put all of his efforts into becoming his old self. Since his game will speak for itself, there is no better method to disprove the critics.
Also Read: "Pretenders," Shannon Sharpe questions Brooklyn Nets' upward trajectory suggesting they only beat 'weak' teams
Charles Barkley triples down on his comments about Klay Thompson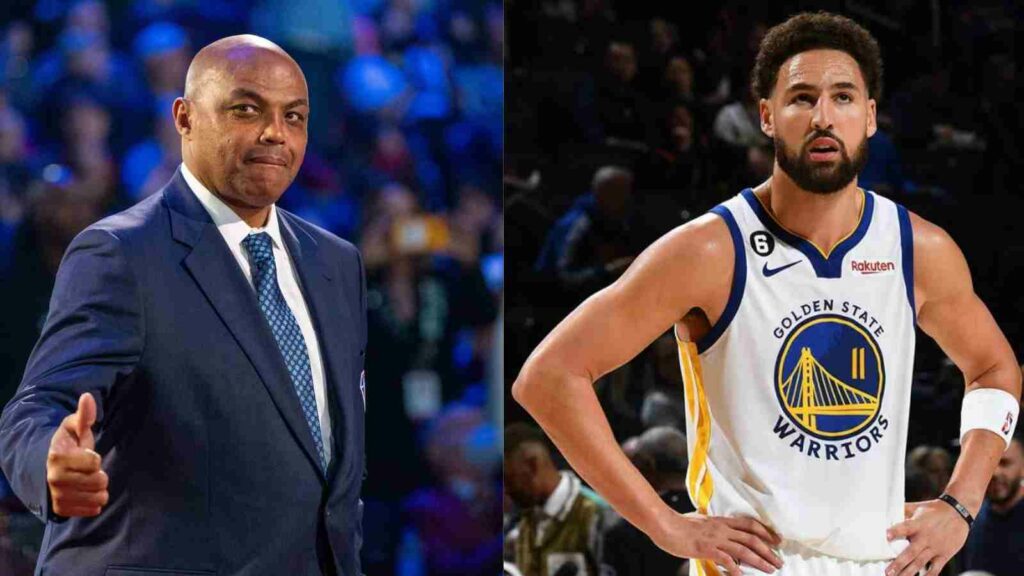 Barkley stated that he was "disappointed" in how Thompson interpreted the NBA legends' remarks in an exclusive interview with Bleacher Report's Taylor Rooks. He further said how he went back and looked at what he said, he told Rooks that Klay was the best two-way player in basketball for a long time is still a good player, he's never going to be that guy again' for three reasons: age, Achilles, and ACL."
Barkley continues by stating that no athlete improves with age and that every player experiences career-long deterioration.
However, Thompson's circumstance is special because he sustained two severe lower limb injuries back-to-back. Barkley claimed that he made those comments when the Warriors were being destroyed, he saw Thompson get sent off for shoving Devin Booker and the Phoenix Suns.
Also Read: "Give this f**in MVP to easymoneysniper man" – Fans go wild after Kevin Durant, Nets score 91-points against Warriors in first half
Also Read: "Knew it was over when AD missed those FTs," Shannon Sharpe disappointed with Anthony Davis, Lakers blowing away a hard-fought effort
Do follow us on Google News | Facebook | Instagram | Twitter