NBA fans are currently in a state of intrigue as they grapple with the surprising absence of any contract extension negotiations between the Golden State Warriors and their marksman, Klay Thompson.
As the summer rolls on and anticipation for the upcoming season mounts, the lingering question remains: What's causing the delay in contract negotiations?
According to recent sources and reports, Anthony Slater of The Athletic has revealed that there haven't been any formal requests or counteroffers regarding a contract extension from either Klay Thompson or the Golden State Warriors. Should Thompson opt not to accept a contract extension, he will become an unrestricted free agent in 2024

The Warriors are in a tough spot. Klay Thompson's current contract is winding down, and offering him a big new deal would push them into the luxury tax zone, especially with other star players like Stephen Curry, Draymond Green, and Andrew Wiggins on the payroll. So, the team needs to watch Thompson's performance and health closely before making any major financial moves.
While it may not be a top priority right now, the absence of contract extension discussions has sparked a flurry of rumors among fans and experts alike. Some speculate that the Warriors might be exploring trade options for Thompson, while others believe that both Thompson and the team are simply taking their time to thoroughly evaluate their options.
Also Read: "They are water boys" – Giannis Antetokounmpo's brothers hold IRRELEVANT roster spots, claims Gilbert Arenas
Klay Thompson's integral role in the Warriors' success
Throughout NBA history, only a handful of athletes have wielded the kind of influence on their team's success that Thompson has had with the Warriors. His presence on the court, marked by his deadly shooting and staunch defensive skills, has been instrumental in propelling the Warriors to multiple NBA championships in recent years.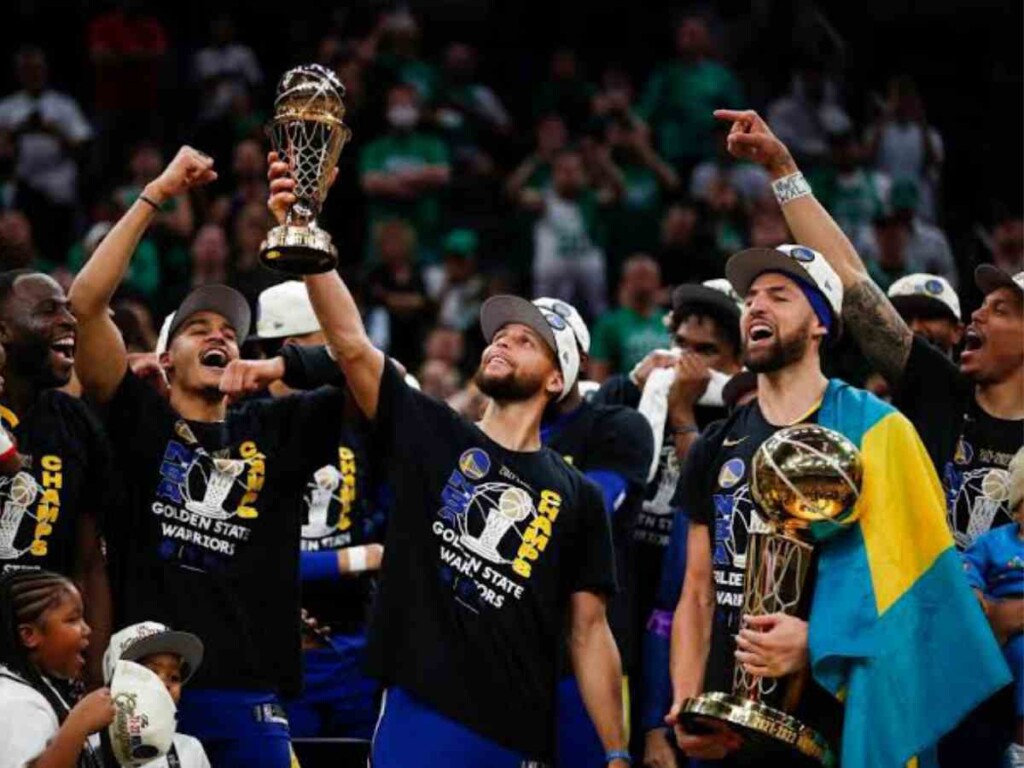 Teaming up with Stephen Curry and the rest of the dynamic roster, Thompson played a pivotal role in reshaping perimeter shooting in the modern NBA. His remarkable clutch performances, exemplified by the unforgettable 37-point quarter he delivered against the Sacramento Kings, have etched their place in basketball history.
Thompson consistently delivered in high-pressure moments during the Warriors' championship runs. His determination to bounce back from career-threatening injuries is a testament to his commitment to the team's success.
Amidst the ongoing contract negotiations between Thompson and the Warriors, one undeniable fact remains: his contributions to the team's championship legacy are unmatched. Regardless of whether he remains with the team or explores other opportunities, Klay Thompson's impact on the Warriors' success will forever be etched in NBA history.
In Case You Missed:
Do follow us on: Facebook | Instagram | Twitter
Follow FirstSportz on WhatsApp Channel