LeBron James never disappoints the fans. After shattering the scoring record and possibly taking a significant lead in the debate over who the greatest player of all time is, The King celebrated in his own unique style with his family and two special visitors, two actual goats.
Before the Los Angeles Lakers and Milwaukee Bucks game, Lebron James was honored in a pregame ceremony for rewriting history. The King's wife Savannah, his mom, and his children attended the ceremony.
Lebron's closest friends and family continued the celebration by heading straight to A.O.C. in West Hollywood for a party. Then a short while after, two real goats were observed entering the gathering and grabbing the pappz's attention.
Recently while talking about the greatest of all time to O.C. Register in an interview the King said, "What I bring to the table as a basketball player … I feel like I'm the best basketball player that ever played the game."
Also Read: "Didn't work out," Kyrie Irving's drops truth bomb on his relationship with Kevin Durant following the Nets-Mavericks trade
What did LeBron James say after breaking the scoring record?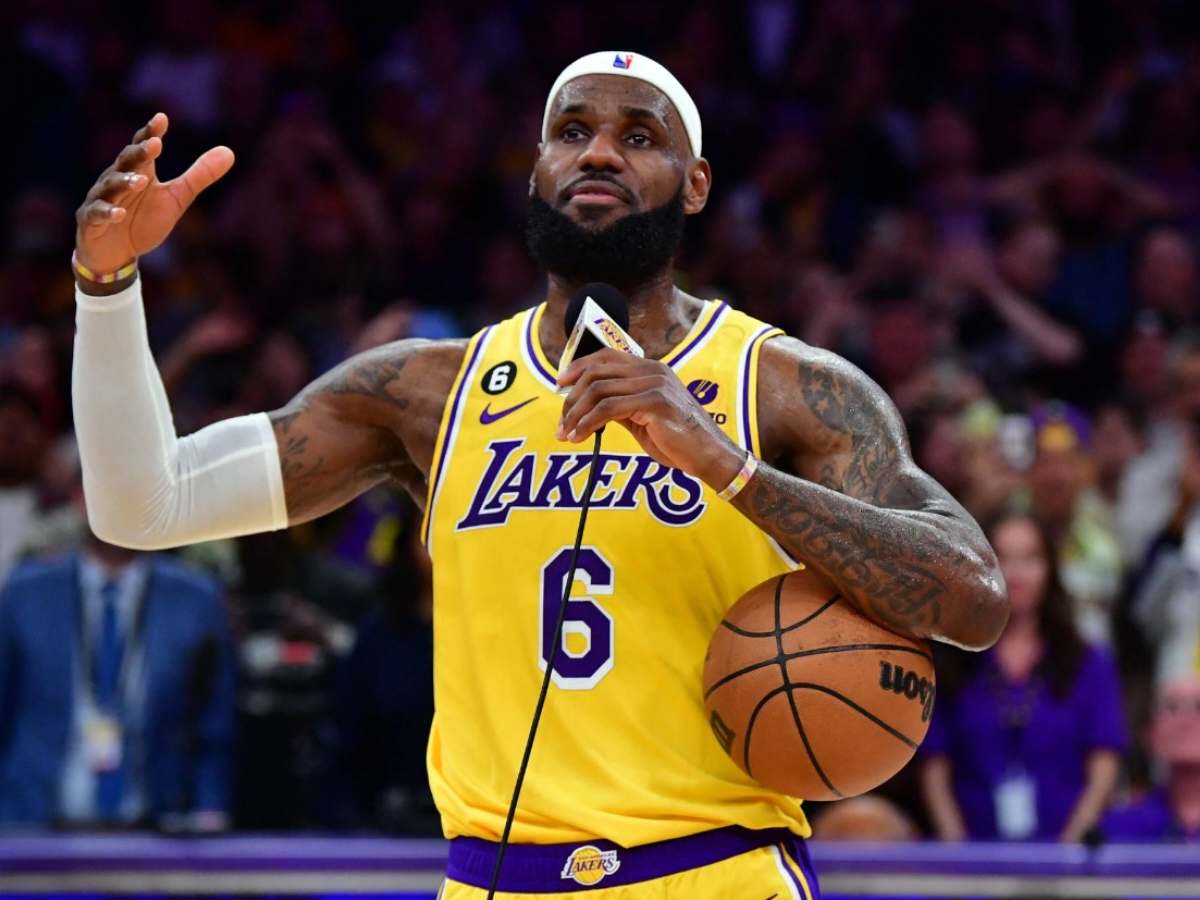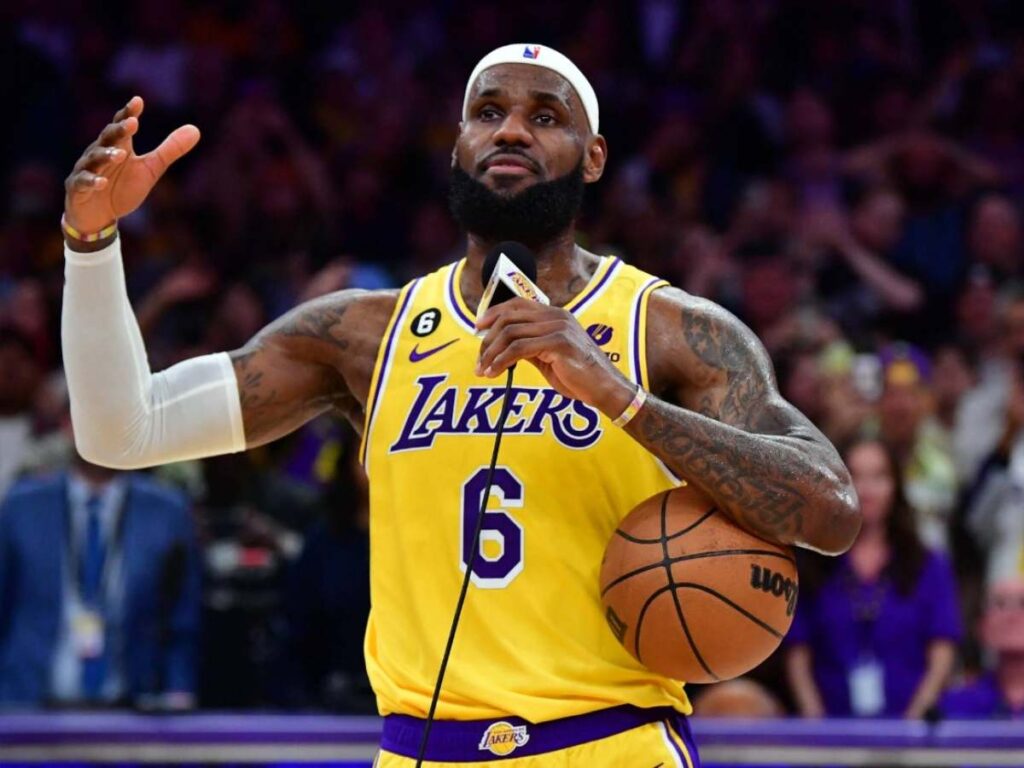 The fact that Lebron James passed Kareem Abdul Jabbar on Tuesday night in a loss to the Oklahoma City Thunder was arguably one of the best moments of his career. James made a stylish fallaway jump shot close to the free-throw line to break Kareem's near 40-year record. Here is what James had to say after his iconic record break:
James started by saying, "I just want to say thank you to the Laker faithful. You guys are one of a kind. To be able to be in the presence of such a legend and great as Kareem, it means so much to me, it's very humbling. Please give a standing ovation to the captain, please."
He continued, "To my beautiful wife, my daughter, my two boys, my friends, my boys, my family, my mother, all my — man, everybody that's ever been a part of this run with me the last 20 years — 20-plus years, I just want to say, I thank you so much because I wouldn't be me without all your help, all your passion, all your sacrifices helped me get to this point."
"And to the NBA, to Adam Silver, to the late, great David Stern, I thank you guys so much for allowing me to be a part of something I've always dreamed about. I would never, ever in a million years dreamt this even better than what it is tonight. So, f***, man. Thank you, guys," James added. Had the Lakers won, the moment would have been much sweeter.
In case you missed it:
JJ Redick shockingly revealed Russell Westbrook played his last game for the Lakers before the 'mega' news broke out
"Bow down to China!" Enes Freedom takes a massive dig at LeBron James right after he broke Kareem Abdul Jabbar's scoring record
Do follow us on Google News | Facebook | Instagram | Twitter