Luka Doncic of the Dallas Mavericks led Slovenia, who fell to Germany 90-71 on Sunday in their opening match of the year. Doncic ended with a team-high 23 points, six rebounds, and five assists in 31 minutes of play after suffering an ankle injury that he was able to recover from. Germany will host Slovenia for the start of EuroBasket group play, and the two nations will meet again on September 6. In terms of Doncic, based on his international participation this summer, he seems to be in maybe the greatest form of his NBA career. The Mavericks ought to be in good condition if that continues through training camp and the preseason.
There might be a reason behind Slovenia and Luka Doncic falling prey to Germany on Sunday as prior to the match, Doncic enjoyed the high life, smoked cigarettes and playing cards with his teammates. Even though Doncic is only 23 years old, the star of the Dallas Mavericks has already competed in the Western Conference Finals. Even though he was unable to lead the Mavs to the NBA Finals, his performance against a squad of the level of the Golden State Warriors was still impressive. Luka was outstanding and had a fantastic postseason but fans often expressed dissatisfaction with Doncic's lack of physical fitness.
Luka Doncic and his excellent season with the Dallas Mavericks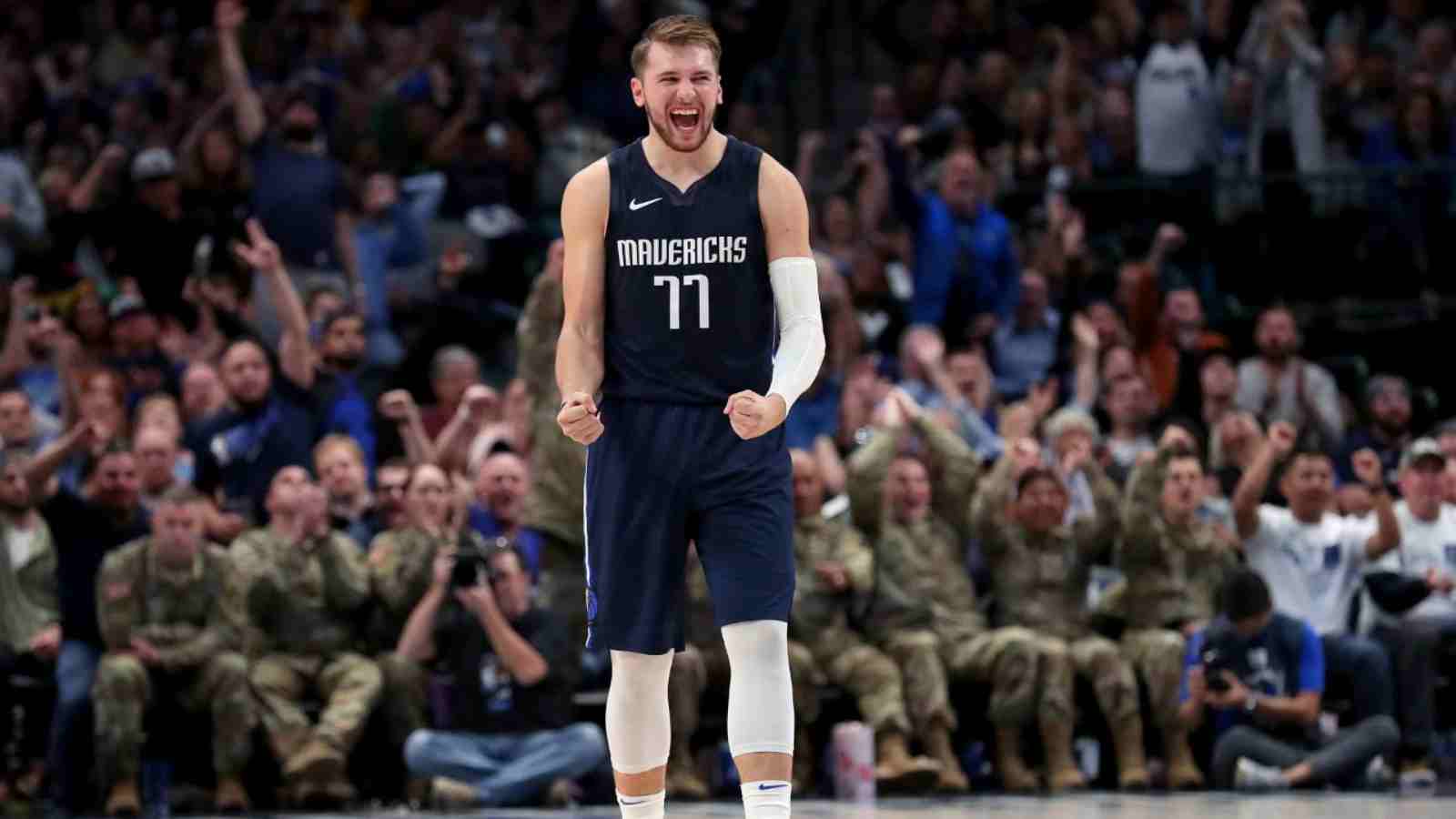 The Mavericks star Luka Doncic finished second overall among superstars despite playing in fewer games last season. At this point, Doncic's averages of 27.0 points, 8.0 rebounds, and 8.0 assists per game feel like a certainty, and he's on track to return from international service in the greatest form of his early NBA career. In the three games he played last season without his co-support Jalen Brunson, Doncic averaged 32.7 points, 11.3 rebounds, and 7.7 assists. If he eclipses 70 games for the second time this season, no one else should challenge him for first place. The Mavs can defeat any opponent on any given night when Doncic is healthy.
We don't need to go overboard as the last Luka season has already been recognized several times. Despite being out of shape going into the season, he produced strong results. Then, he started to appear like the best player in the world after getting into excellent form. In the end, he earned a spot on the First Team All-NBA, and it was well-deserved. This Luka season could only have been improved if he had arrived at camp in top physical condition and we could only hope that occurs the next year as t his young star must clear a very high bar.
Also Read: "NOBODY will remember him years from now" Future NBA Hall of Famer claims fans "will forget" Michael Jordan from the GOAT debate
What does it mean for Doncic and his antics before the match vs Germany?
Luka Doncic eventually represented Slovenia in the 2020 Summer Olympics, and he is currently donning the blue and white once more to guide Slovenia to the FIBA World Cup Qualifiers. Fans were delighted to discover that the 23-year-old is in such good form after watching videos of the European superstar stepping on opponents in the EuroBasket. But it appears that Luka let off a little bit before Slovenia's pivotal FIBA European Qualifiers showdown against Germany. The night before his World Cup Qualifier match against Germany, Doncic appeared to be having a great time. A source claims that before to the game, Doncic smoked cigarettes, drank Coke, and played cards.
One of the top players in the NBA over the past four years has been Luka Doncic. Despite what happens with him and his Dallas Mavericks in the future, Luka has already proven himself as someone who belongs in the Hall of Fame in less than half a decade. It's possible that supporters of Doncic and the Slovenian basketball team may find this revelation a bit startling. Despite Luka's best efforts, the Germans easily dominated in the match. This may explain why the Mavericks superstar was overly impacted by the loss, but if he keeps smoking or ignores his health, it might be concerning for his future.
Also Read: "With a basketball legend" Liverpool's Mohamed Salah amazed to meet 9× NBA champion Steve Kerr
Also Read: "That day isn't far when people forget him" -Dwyane Wade believes $1.7 Billion NBA Goat will not be remembered by many despite 6 titles
Do follow us on Google News | Facebook | Instagram | Twitter